With Celtic in search of a new manager, Damien Delaney believes that Eddie Howe would be a great candidate to replace Neil Lennon at Parkhead.
Lennon and Celtic parted ways this week and there has been much discussion since around who will help the club rebuild after seeing their dreams of winning a tenth league title in a row evaporate.
Delaney and Dan McDonnell debated the merits of the prospective candidates on OTB Football Saturday with John Duggan.
The next Celtic manager has a huge challenge on their hands
"I think someone like Eddie Howe would be a good fit, an experienced manager with a certain amount of know-how," Delaney said.
"He is going to need funds. That squad needs to be updated and brought together.
"It is a big decision because Rangers seem to be on the comeback trail and seem to be in a pretty good place for a period of sustained success really.
"It is up to Celtic to raise their game.
Lennon's permanent appointment in 2018 was greeted with mixed emotions for some Celtic supporters after Brendan Rodgers abrupt departure for Leicester.
Many felt that it was a regression from the high standards set by Rodgers and the club.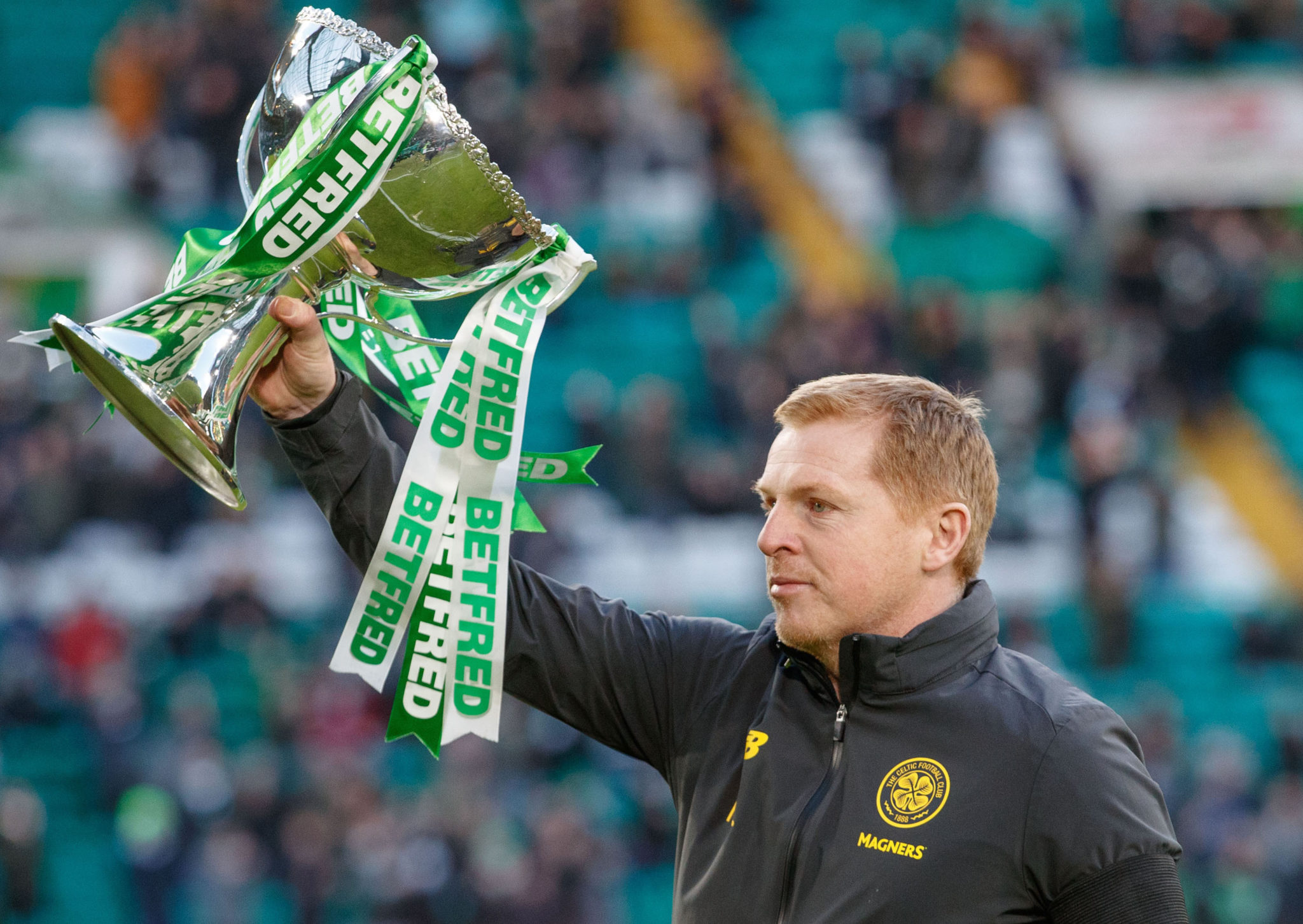 The club is in transition and is set to welcome a new chief executive in Dominic McKay this summer as current CEO Peter Lawell retires.
There has also been discussion around potentially hiring a director of football to work with the next manager.
Whoever is to take over the reins from Lennon is facing a real challenge with several first-team players out of contract at the end of the season.
For these reasons, appointing the right manager is critical to steering the Hoops back towards domestic dominance and to ensure progress is made in Europe.
Indeed, Paul John Dykes of 'A Celtic State of Mind' Podcast, told OTBAM this week that whoever the club choose next will be a measure of their intent.
"Celtic fans are looking at managers like Eddie Howe, Rafa Benitez has been mentioned. As have Roberto Martinez and Shaun Moloney.
"These are top-end managers who I am sure will also be chase by clubs down south, so whatever the appointment is, it will indicate the level of ambition of the new board and the CEO coming in in the summer."
Underinvestment in the playing squad has cost Celtic 
A lack of significant investment in the team and its surrounding structures has contributed to Celtic surrendering their stranglehold on Scottish football, according to Delaney.
"I suppose with Rangers being a non-entity the board might have looked at it and thought 'well we do not need to spend so much money because we are going to win the league anyway.
"We are going to get into the qualification rounds of the Champions League, at worst the Europa League [group stages].
"They did not feel the need to [provide] that huge investment.
"That underinvestment has probably come back to haunt Celtic a little bit.
"Whoever comes in is going to need an overhaul, a freshening up of that squad, which is going to cost money," Delaney concluded.
It should be noted that the current board have left the club on a relatively stable financial footing, despite the criticism they have received this year, much of which has been merited.
Celtic's Irish connection
With the club's well established Irish links, Delaney and McDonnell were asked whether another Irishman could be in line to take up the managerial position at Celtic Park.
Roy Keane and Mick McCarthy, both former Celtic players, and Damien Duff, a former coach, have been mentioned in connection with the job.
For his part, McDonnell is unsure if any of those men will be chosen to lead Celtic next season.
"I'd be surprised [if Keane got the job]," said McDonnell.
"You will remember he turned down the job when he became Ireland assistant. Almost seven years have passed since then.
"I do not know if Celtic go there [for Keane] again.
"Mick McCarthy is doing a great job at Cardiff but I am not so sure. The type of job the Celtic job is, it is not about going in and getting a team organised. It is a different type of gig really.
"Damien Duff was there but again I do not know. He still has not managed a team at senior level and I am unsure if they are going to give it to somebody as a first job.
"I really cannot see either of those three," McDonnell admitted.
Lennon's assistant, John Kennedy oversaw Saturday's 1-0 win over Aberdeen, however, he is not expected to be a long-term solution to the problem.
Download the brand new OffTheBall App in the Play Store & App Store right now! We've got you covered!
Subscribe to OffTheBall's YouTube channel for more videos, like us on Facebook or follow us on Twitter for the latest sporting news and content.