The European Football Friday show on Off The Ball returns on Friday with Episode 2.
For Episode 1, we got the Champions League Power Rankings from Stephen Doyle and Nathan Murphy.
But ahead of Episode 2 when I'll be on hosting duty, here's what my own Top 5 looks like.
1. Manchester City
Things weren't looking good for Manchester City in Gelsenkirchen on Wednesday night. But Pep Guardiola's 10-men were able to eke out a 3-2 win at Schalke.
Thanks to VAR the Bundesliga side were able to pull themselves into a 2-1 lead before Leroy Sane and Raheem Sterling intervened.
The fact that a struggling Schalke side were able to cause City that much trouble points to a vulnerability that could be exploited later in the Champions League.
But the one thing on Man City's side, should they negotiate the last-16 home leg, is their squad depth.
City were able to leave the likes of Riyad Mahrez on the bench for the entire 90 minutes, while they only called upon Vincent Kompany due to the red card and Sane only got 12 minutes.
And with the absent John Stones and Gabriel Jesus to return soon, their depth is impressive. And lest we forget, Benjamin Mendy might be busy on social media, but has been back in training , with left-back their main area of concern when it comes to depth.
With battles on four fronts, that depth will be crucial as they also look to progress in the Champions League.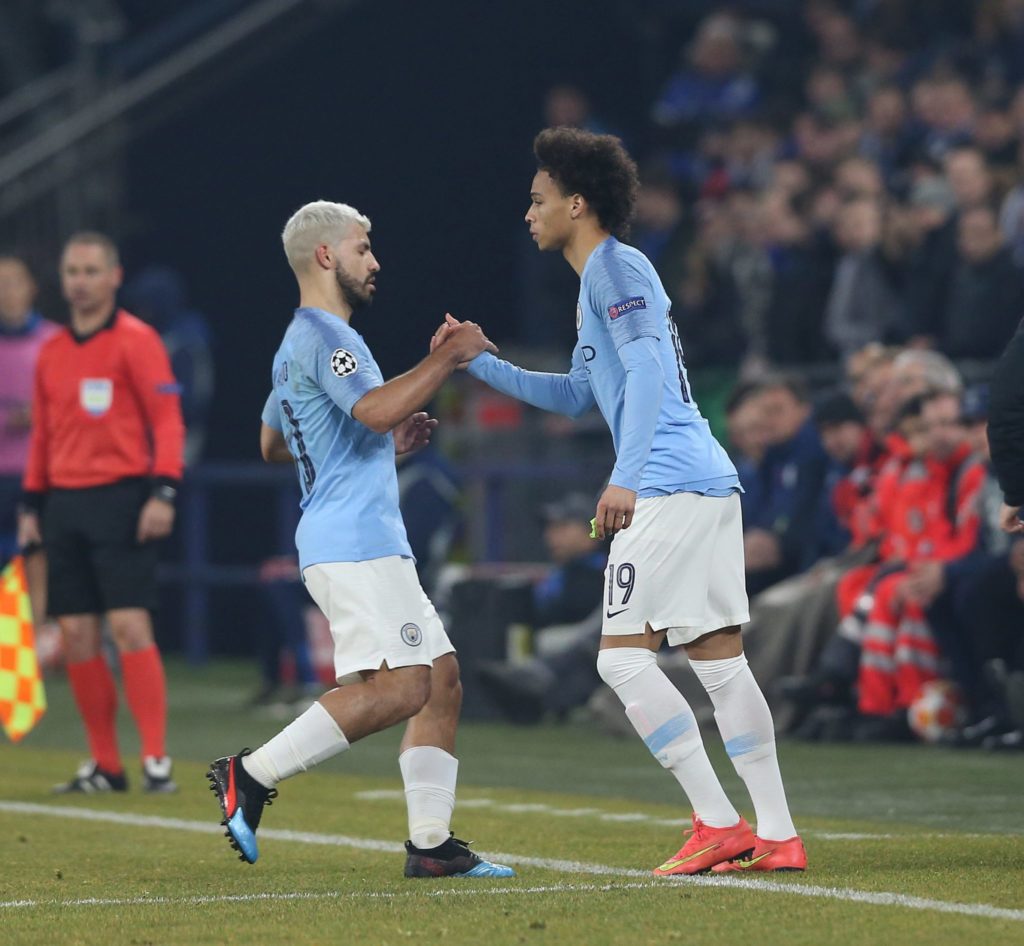 2. Real Madrid
Struggling in La Liga this term and with plenty of question marks, second might seem an overly lofty placing for Real Madrid.
But traditionally Real's success in Europe recently has often come alongside unimpressive domestic form. Indeed, the three Champions League titles in a row between 2016 and 2018, have only been accompanied by a single league title. They finished second and third either side of that league triumph.
Beating Ajax 2-1 away in their first leg last week, means they are almost odds-on to make the quarter-finals. And based on their most recent Champions League campaigns, they never need to be in optimum form to find a way of forging their way through the competition.
While Gareth Bale's form and place in the squad is under scrutiny, Brazilian youngster Vinicius Junior and Karim Benzema have been carrying the team forward of late. Ominously, their results have started to pick up domestically. Five league wins in a row were secured prior to the surprise weekend setback at home to Girona. But Vinicius and Bale were both left out of the starting line-up for that game as they were rested post-Ajax.
Expect them to focus fully on trying to make it four-in-a-row in the Champions League if La Liga becomes unrealistic.
3. Liverpool
Like a lot of observers (including Pat Nevin), I expect Liverpool to overcome Bayern Munich in their second leg in Bavaria. Avoiding the concession of an away goal on Tuesday night was crucial. It means Liverpool can play on the counter-attack which suits the pace and guile of their forwards as they know a score draw will be enough.
Unlike 2017-18 when the Reds reached the Champions League final, they are very much involved in the Premier League title race this time. They do not have the same squad depth as Manchester City which is a distinct disadvantage. But the experience gained in their European run last season could well be of benefit this time. They are also defensively more secure this time compared to 2017-18 when they were far more gung-ho and had Loris Karius in goal.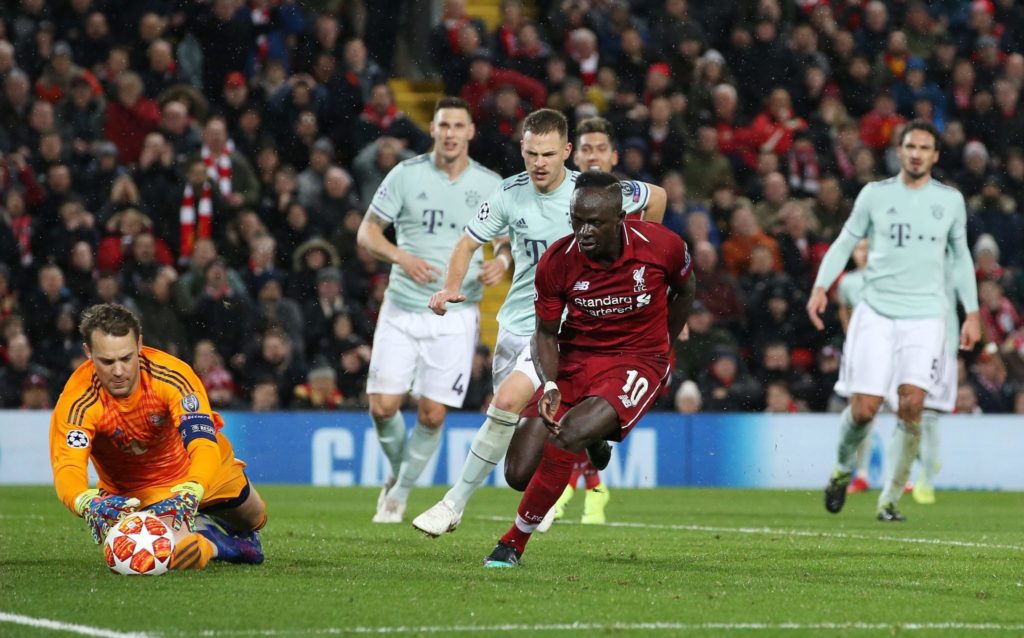 4. Atletico Madrid
It's advantage Atleti in their head-to-head battle with Juventus. Their defensive strengths need little introduction and they hold a two-goal advantage sans the threat of a Juventus away goal heading to Turin. So one would expect Diego Simeone's resilient unit to have enough see out the job.
The main point of destiny for Atletico is that their Wanda Metropolitano stadium hosts the Champions League final this season. And given that they have lost in the decider three times already, there is an extra incentive to get to the final.
While they have been fairly strong in Europe this season - the 4-0 group loss at Borussia Dortmund aside - their domestic form has been patchy. They do sit second above Real Madrid in La Liga but their domestic results have been peppered with disappointing draws.
They will be a threat to anyone in the competition but there is a sense that Atletico are not quite at the peak that they reached under Simone between 2013 and 2016. Get to the final on home soil though...
5. Barcelona
They've got Messi. You could almost stop there! But while they have secured La Liga titles with regularity, they haven't been a true force in Europe in quite some time.
The 0-0 at Lyon on Tuesday night is an acceptable result to take back to the Nou Camp. But that away form in European knockout games over recent seasons has been an Achilles heel. Last season, Roma shocked them 3-0 at the Stadio Olimpico. The previous season, Juventus beat them in Turin by the same margin in the quarter finals. And that tie had directly followed the famous Remontada when Barca had overcome a 4-0 humiliation in Paris to beat Paris Saint-Germain 6-1 in the return.
Luis Suarez is past his peak which leaves much on the shoulders of Messi. He remains a genius but it will take more than the Argentine alone to drag Barca all the way.
You'll be able to tune into European Football Friday on Facebook, Periscope and YouTube. Feel free to send us in your Power Rankings to @offtheball.