Former Ireland international Chris Hughton is reminded of the racist chanting he heard from football fans as a player when he sees modern players being booed for taking the knee. 
The first mixed race player to represent the Republic of Ireland, Hughton's club career took place across the 1970s, '80s and '90s in English football.
During spells at Tottenham Hotspur, West Ham United and Brentford, he explained to OTB Sports the racism he had to contend with in day to day life.
"It was a regular occurrence," he stated, "playing away from home and it was something, unfortunately, that you expected.
"You didn't accept it, but you expected it, and that [abuse] would either be from individuals in the crowd, or opposition players, or that would be large sections of the crowd.
"It was something we expected weekly."
A fervent speaker on the issue of racism, Hughton admitted that he is reminded of the abuse he received when he witnesses players being booed by fans for taking the knee before football matches.
While the gesture is intended to show solidarity against discrimination, injustice and inequality, a number of football fans have noticeably protested the protest itself.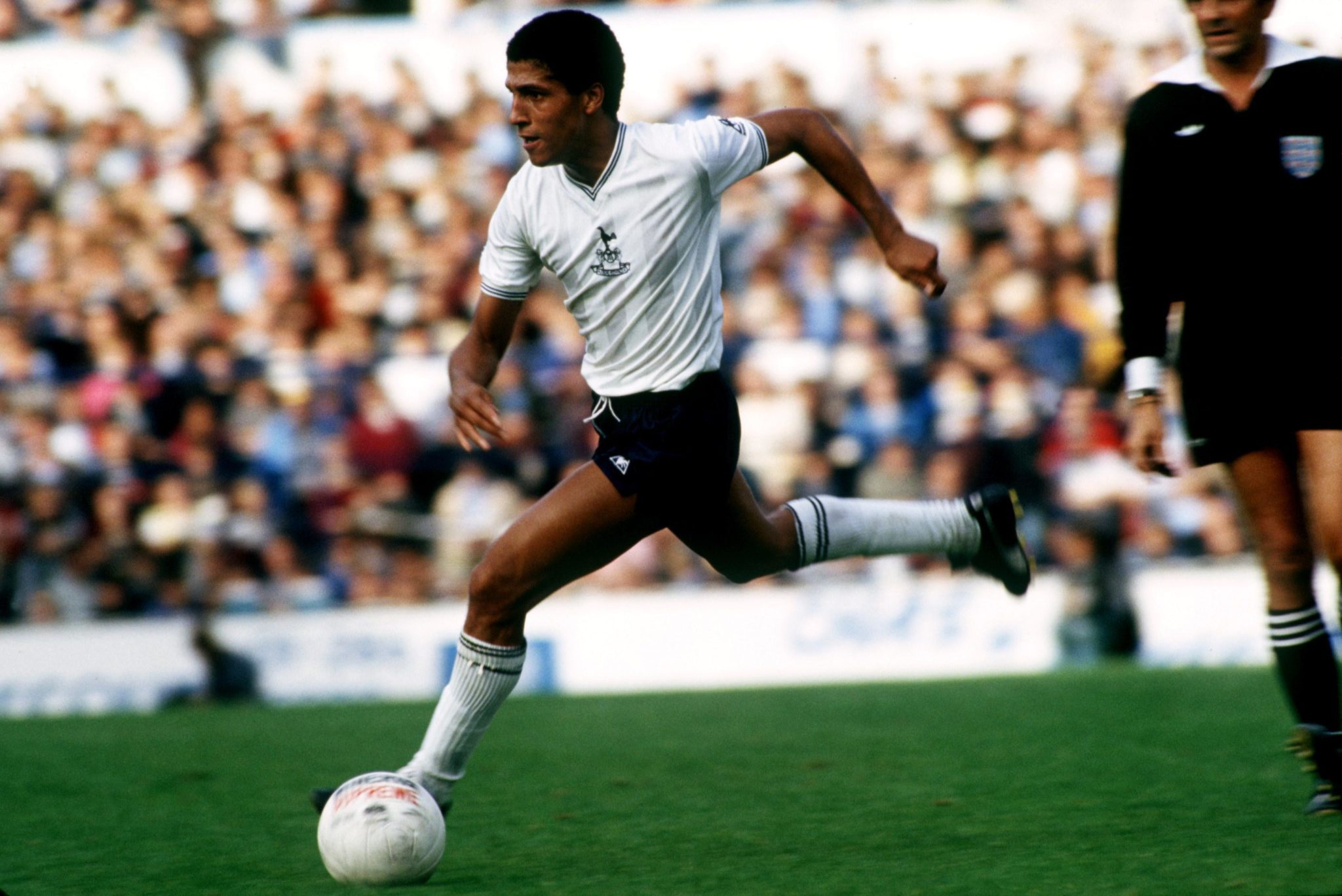 "For me personally when I hear [the booing]," he explained, "it takes me back to the racist chants that I would hear on a football pitch from the crowds.
"There is no doubt that taking the knee is a decision - and there are some players that have chosen not to take the knee; mostly because they feel there is not enough being done in this present time.
"I don't think anybody could look at taking the knee and not look at it for what it is. It is about clearing our lives and the game of racism and supporting those who have been through it.
"So, for me to hear people booing it, it is the same impression I get from somebody that would have been making a racist chant."
Related Reads:
Stephen Kenny's emotive response to Ireland's multi-cultural team
Recalling the problems he and other players subjected to racist abuse during his career were left to face, Hughton was content that the game had travelled in a more progressive direction.
"I think players now have a support network," he stated, "they are in changing rooms that are far more multi-cultural, and that part of it is very much different.
"In my era, you were very much on your own. You just had to get on with it [and] the individuals that... didn't get on with it as such were seen as having a chip on their soldier, and so on.
"[But] we didn't just experience racism in our football world, we experienced racism in general."
Currently in charge of Nottingham Forest, Chris Hughton sounded a cautiously optimistic note that this progress will keep trending in the right direction.
"I think some things have changed [for the better]," he stated, "but it has to be about education and mentality."
Download the brand new OffTheBall App in the Play Store & App Store right now! We've got you covered!
Subscribe to OffTheBall's YouTube channel for more videos, like us on Facebook or follow us on Twitter for the latest sporting news and content.