Christian Eriksen's return to form after his heart issues in Euro 2020 has proven that he is one of the great players in the tier just below Lionel Messi and Cristiano Ronaldo, according to Pat Nevin.
Eriksen scored a screamer of a goal for Brentford in their 4-1 victory of Chelsea on Saturday. It was a goal that began deep inside his side's own half, which he sprinted up the field to score.
The win was the Bees' first victory over the Blues in the Premier League since 1939.
The goal was also the first Premier League goal that the Dane had scored since his heart failure in 2021, having scored in his return to international football a month earlier.
However, it is not just Eriksen's return to the scoresheets that has given Scotland and Chelsea legend Nevin cause for celebration.
Speaking on The Football Show on Monday, Nevin compared the Dane to Croatia and Real Madrid's Luka Modric.
Modric will likely be in the starting line up for Madrid when they take on Chelsea in the UEFA Champions Cup quarter finals on Wednesday, and Nevin feels that the ageing Croatian will be encouraged by the job that Eriksen did on Thomas Tuchel's side.
"I think Luka Modric was probably watching that game thinking, 'Alright, that's how you do Chelsea'," Nevin said. "They are not exactly similar players, but there's lots of Modric in Eriksen himself.
"Eriksen has got more power in his running, his physical prowess is better. Modric is getting on a bit now, although he is still a fantastic player.
"You look at him now, and he is one of those players, although he has shown that incredible energy and he has managed to get it back.
"You are almost getting to that stage where you are not worried about him anymore. He looks that good.
"He has got the pacemaker in there, he has got the heat-restarter in there, so he is probably as safe as any other player playing."
While the spectre of that night in Copenhagen will hang over Eriksen for likely the remainder of his career, Nevin feels that the 30-year-old is back to being in the health of his life.
"Everyone is in danger at some point in terms of arrhythmias and cardio-myopathies," Nevin said. "They are there for everybody, regardless of whether you are a football player.
"It particularly hits young, athletic men, that problem."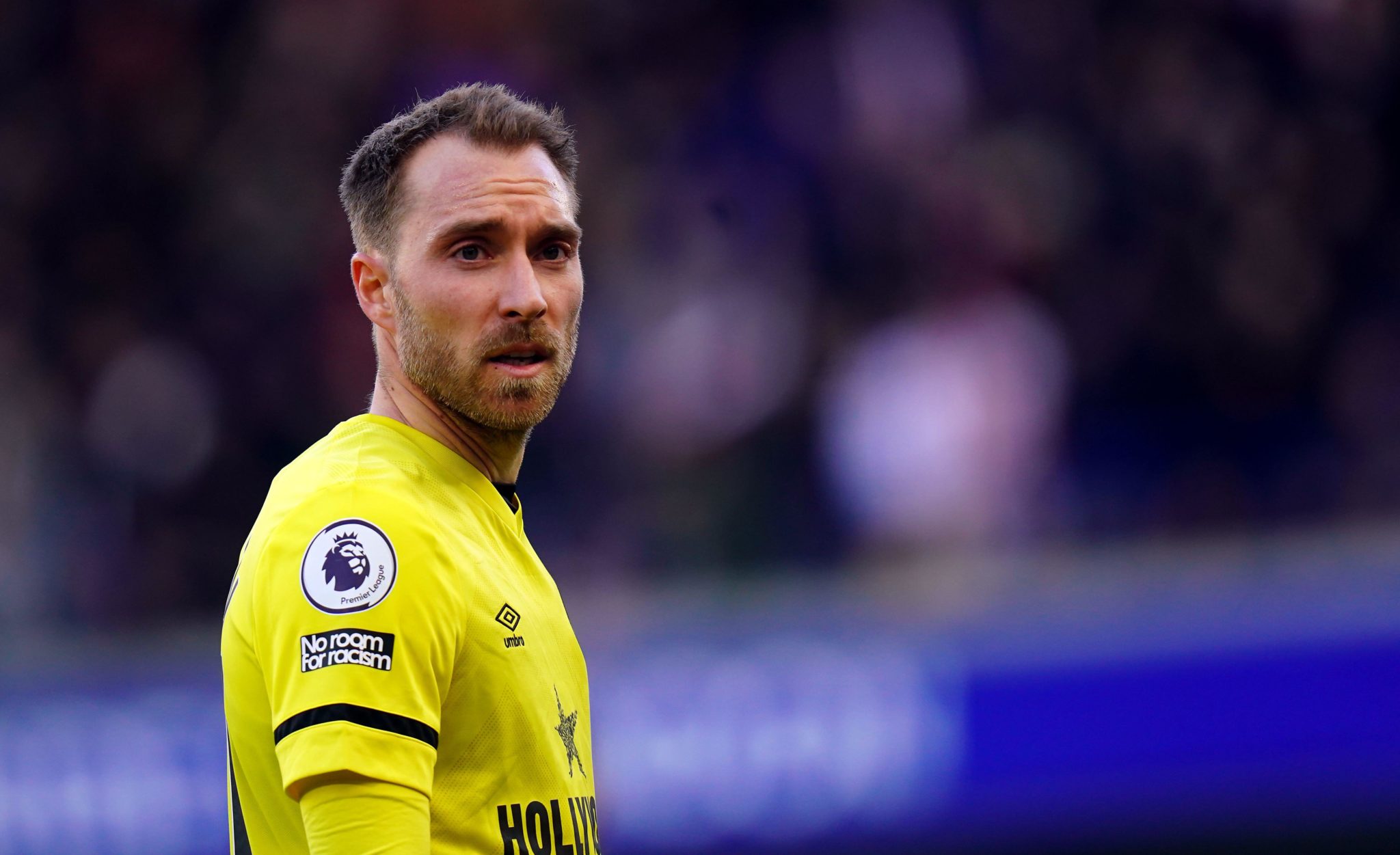 Eriksen has the intelligence to last
One of the key aspects of Eriksen's game has been his speed. This was on full display in the build up to his goal against Chelsea at the weekend.
However, Nevin does not believe that Eriksen will have to solely rely on that part of his skillset to remain in the conversation around great players.
"If you look at him, when he does slow down a bit, he will still be alright," Nevin said. "He'll be fine! He'll still be able to use his intelligence in the game.
"That ability to arrive at the right time and play passes in dangerous areas. One of the things about Christian Eriksen, and it is worth underlining, he absolutely tortured Chelsea!
"For a period of time when he was playing for Spurs, he loved playing against them, and he used to destroy them all the time. Nobody else seemed to be able to do it for a period until Eriksen walked on.
"It is just great to see him back and that nobody is going soft on him now. He wouldn't want it."
For Nevin, the conversation around the greatest players to play the game rests solely on Cristiano Ronaldo, Lionel Messi and Diego Maradona.
However, there is a tier just below those once in a generation players, which Brentford manager Thomas Frank has said that Erisken belongs in. Nevin wholeheartedly agreed with Frank.
"He is just another brilliant player now," Nevin said. "I heard Thomas Frank speaking earlier on and he was was saying that Eriksen is not Ronaldo and he's not Messi, but the group just below that? He's in there.
"I think there's a right good argument that he's in that group below [Messi and Ronaldo]. That group maybe seven, eight or nine players, and he's definitely there.
"And he's playing for Brentford!"
Football on Off The Ball brought to you by Sky. All the football you love in one place across Sky Sports, BT Sport & Premier Sports.
Download the brand new OffTheBall App in the Play Store & App Store right now! We've got you covered!
Subscribe to OffTheBall's YouTube channel for more videos, like us on Facebook or follow us on Twitter for the latest sporting news and content.