With the sacking of Frank Lampard at Chelsea, there is one less club legend in charge of a major football club in European football.
The trend of appointing from within has become particularly notable in the last three to four years, with its modern genesis in Barcelona's phenomenal success under Pep Guardiola.
Guardiola's story at Barcelona began in fascinating circumstances. Then-senior manager Johann Cruyff took in one of the Barcelona B matches near to Camp Nou, where Guardiola was in his first week.
Guardiola was playing off the right, before Cruyff ordered Charly Rexach, the B manager, to move him into central midfield to play as a pivot. He adapted to a difficult role almost immediately, before going on to play a key role in the senior Barca team under Cruyff, the latter a former Barca player.
Guardiola's role as Barca manager is well-known, but what of the other managers chosen by clubs to head up team operations?
Ole Gunnar Solskjaer
After an incredible start, culminating with the incredible win at PSG in March 2019, Solskjaer was appointed permanent Manchester United manager.
He has overseen some ruthless recruitment decisions, including selling then-top scorer Romelu Lukaku to Internazionale, while spending a club record £80m on Harry Maguire.
Performances have been generally trending upwards, with a few lacklustre performances, particularly against some of the lower-half sides in his first full year as permanent manager. The signing of Bruno Fernandes has catalysed the team's performances, culminating in the club sitting atop the Premier League at the time of writing.
The situation looked extremely perilous for Solskjaer at times, with the looming spectre of an out-of-work Mauricio Pochettino, but he his man management appears to have coalesced into some excellent performances. The team's victory against Sheffield United at Bramall Lane saw them equal a top-flight record of ten consecutive away wins.
David Meyler believes that Solskjaer's individual man management decisions are making a major difference, after United's win over Liverpool on Sunday.
"That's coming from whatever they're doing on the training pitch, that's coming from inside. The biggest compliment you could pay him is what he's done with Paul Pogba is unbelievable. A couple of months ago he came out and said he wanted to go play for Real Madrid, but the form Paul Pogba has been in is incredible.
"We're really seeing how good a player he is, because we all know it. He has it all in his locker. I've spoken about it many times from the times I've played against him. The biggest question had been his discipline. It was really interesting to see once United went 3-2 up and there was a bit of pressure on, [Solskjaer] pushes Pogba wide right. He doesn't ultimately trust his as a deep lying player, but there's no doubting his ability. The performance against Fulham, man of the match yesterday - he's just found a way," Meyler says.
Mikel Arteta
While it may be a push to call him a club legend, former Gunners midfielder Arteta won two FA Cups with Arsenal, when trophies were not exactly easy to come by.
He has added an FA Cup and a Community Shield to his trophy cabinet as a coach, which heralded an excellent first eight months in charge, undermined - of course - by lockdown.
That being said, domestic form tailed off for Arteta following a win at Old Trafford in November, picking up just two points from a possible 18 until beating Chelsea on Boxing Day.
Arteta's appointment in December 2019 was seen as a long-term move for Arsenal, with Arteta highly-regarded as a coach and lauded by former boss Guardiola as "the right person to take [Arsenal] back to the position they were."
That project has been a mixed bag so far, but in the round it would appear that Arteta is doing about par, while overseeing a significant squad churn.
Mesut Ozil left for Fenerbahce, as have Sead Kolasinac and Matteo Guendouzi on loan among others - in a clear sign that Arteta is moving to imprint the characteristics that he wants to see onto this Arsenal squad.
"We are looking at various positions because the movements we have made in this transfer window, with some players leaving the club, leaves us a little bit short in certain areas," Arteta said on Thursday.
"So if we can, we will do it, and if we can't, we'll just keep going with what we have."
Andrea Pirlo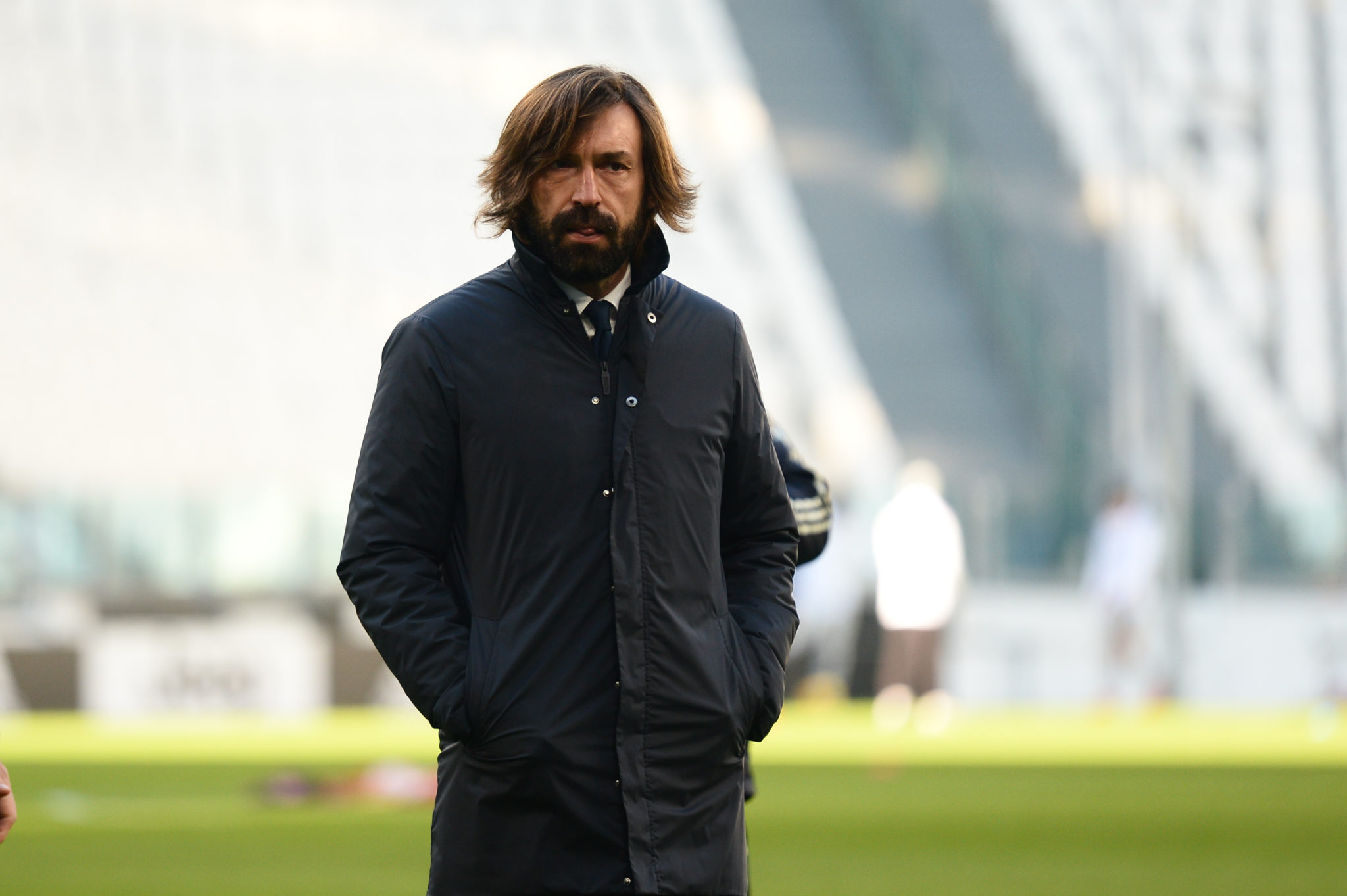 Fresh from winning the Supercoppa against Napoli last week, Pirlo struck a tone that will resonate with Juventus' die-hards.
"It doesn't change my enthusiasm, as I've felt the same from day one. Winning a trophy doesn't change anything for me, I want to win more.
"We've had some ups and downs, just like every other team this season. It's due to the packed fixture list and lack of preparation. Everyone is feeling mental fatigue, it's not easy to stay concentrated for 90 minutes every three days, but are working on it."
Those ups and downs see Juve in the extremely unfamiliar position of fourth, seven points off leaders AC Milan with a game in hand.
This, simply, will not do for a club that has won nine of the last ten Scudetti. Juve have currently won only 10 of their 18 Serie A matches this term.
Italian football journalist James Horncastle told Off The Ball that it was an unusual route that took Pirlo to management.
"He spoke at his unveiling [of the under-23s job] about enrolling for his coaching badges more out of curiosity and something to do with his mates. That was rather than this burning desire," Horncastle said.
"Then he said that while he was doing the course, something sparked within him, and he hasn't been able to think about anything since. He went from wondering which pastel-coloured shirt to wear with a blazer, or which wine to pair with pasta, to what he would do with a player's position. He said it was what he would think about as he went to sleep."
But this is not to say Pirlo is not committed to the role, as James explains.
"Clearly, the latent coach within Pirlo has suddenly emerged. Juventus have said that they were impressed by the presentation that he gave when he was looking for the under-23 job.
"I think he has the kind of charisma and ideas to make a success of this appointment."
Ronald Koeman
Spare a thought for Ronald Koeman. He must have felt like he'd walked into a burning barn last summer, with Messi looking to leave, Suarez and Vidal already away on their toes, and everyone at each others's throats.
The league table would say that the feeling of financial and institutional decline is still very much there, even if Messi just about stuck around.
They are ten points behind leaders Atletico Madrid, having played a game more. To add insult to injury, it is a lean and mean-looking Luis Suarez that has helped to fire them there.
It would be fair to say that Koeman might be under a lot more pressure were it not for the implosion at board level.
Zinedine Zidane
Zidane's start of his first stint at Real was a dream come true.
Having been the poster boy of the Galactico era, it appeared he was the King Midas of management when he came in in January 2016 after Rafa Benitez's departure.
He won three Champions League titles in a row, before dropping the mic in May 2018. He then picked up the mic again to spit some dutty bars, winning La Liga and the Supercopa just last year.
Zidane is under pressure following Real's defeat to third-tier Alcoyano in the Copa Del Rey last week, as well as trailing cross-city rivals Atletico by seven points, but having played a game more.
Download the brand new OffTheBall App in the Play Store & App Store right now! We've got you covered!
Subscribe to OffTheBall's YouTube channel for more videos, like us on Facebook or follow us on Twitter for the latest sporting news and content.