Seamus Coleman is a special player and personality to have in the dressing room, and has proven his leadership abilities tenfold, according to his former teammate David Meyler.
Everton managed to stay up in the Premier League on Wednesday, after beating Crystal Palace 3-2 in a comeback victory.
After the win, manager Frank Lampard was seen the dressing room praising his players individually. However, it was his praise for the Irish captain that caught many an eye.
When Frank Lampard talks about you like this, it's clear you are an excellent presence in any team! | 🇮🇪pic.twitter.com/pqoicns8gO https://t.co/iHrzYnKny0

— Off The Ball (@offtheball) May 21, 2022
In a video released by the club of the Everton dressing room after the win, Lampard was shown to single out Coleman, lift him up and praise him as 'on of the best people he has ever met'.
"As a man, what you are, and as a football player," Lampard added. This caught the eye of Meyler, who is one of Coleman's 'closest friends in football'.
Speaking on Football Saturday, the former Sunderland and Ireland defender explained just what it is about Coleman that managers and his teammates love about the international captain.
"[The clip] just shows me that Frank [Lampard] is a good lad," Meyler said. "Everyone who has ever met Séamus knows that. It is just the type of person he is.
"Certainly, from his upbringing with his family. If you are ever at Ireland games, his mother, father and brothers are always there.
"He is an incredible person, an incredible man! He is one of them that you want in the trenches with you. He is going to roll his sleeves up.
"You could tell, even in the game against Liverpool, the games against Chelsea and Manchester United, the passion and the hunger he plays for."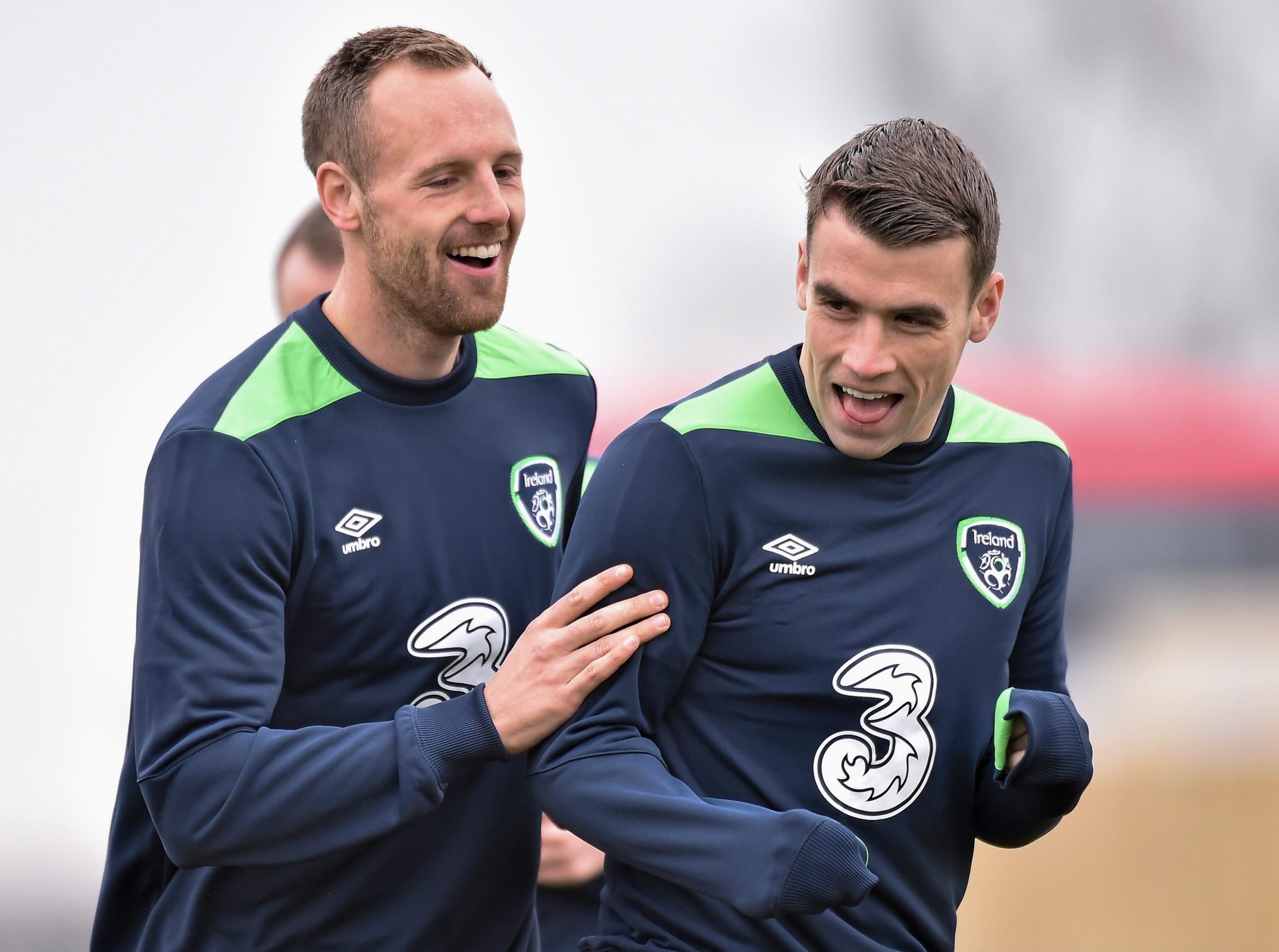 Even though Meyler and Coleman are close, the pair had not spoken in a while, due to the Irish captain's focus on keeping Everton in the Premier League.
"I haven't spoken to him in a couple of weeks," Meyler said. "I'd messaged him obviously after a few games where they had positive results.
"It was only after they stayed up that eh messaged me back. He said it has been a tough time. He was glued into getting Everton out of that situation. That was his whole focus."
This full devotion to the club has made Everton and their supporters have completely adopt Coleman as one of their own, according to Meyler.
"They would look at him, even though he's from Donegal, as one of their own," Meyler said. "I know he's been there for 12-13 year, he's been there so long.
"He just embodies everything that Everton are about. I could sit here all day talking about him and the type of person he is."
Football on Off The Ball brought to you by Sky. All the football you love in one place across Sky Sports, BT Sport & Premier Sports.