While David Luiz and Shkodran Mustafi frequently take the blame for Arsenal's defensive woes, their issues often stem from the "flimsy team" in front of them.
That is according to ex-Republic of Ireland international Damien Delaney who was on Wednesday's OTB AM to review Arsenal's 2-2 draw with Chelsea which saw Luiz red-carded after another of Mustafi's defensive blunders.
A mishit Mustafi backpass on 26 minutes put Tammy Abraham through on goal with Luiz then forced to hack down the onrushing striker to prevent a sure goal.
Although the eventual penalty and goal all transpired from Mustafi's personal error, Delaney argued it was too easy to always blame the often maligned duo.
"I feel sorry for the Arsenal centre-backs because they are just such a flimsy team in midfield and up front defensively that it's hard to be a centre-back in that team.
"I know Mustafi shouldn't have made the mistake that he made but I think the Arsenal centre-backs come under an awful amount of pressure.
"I think that's one thing Arteta is trying to put right, to put a better structure on the team defensively as a group rather than just continuously blaming the two centre-backs."
While a stronger team in front of them won't suddenly transform Luiz and Mustafi into world-class players, Delaney argued Arteta had to begin by putting "a better system" around the pair.
"You need to protect them a little more, take away a lot of the high-risk decisions that they have to make, or lessen them certainly.
"That's about having a better structure in midfield, a better structure up front and when you don't have the ball be more resilient, more shape orientated team. I think that would be a step in the right direction for Arsenal."
"With Emery, it always looked a little off the cuff with the centre backs, it was like, 'If you have the ball at your feet do whatever you feel is right. Do whatever you think is great and if you want to play a tricky one through the midfield or a risky ball that's fine, no problem'"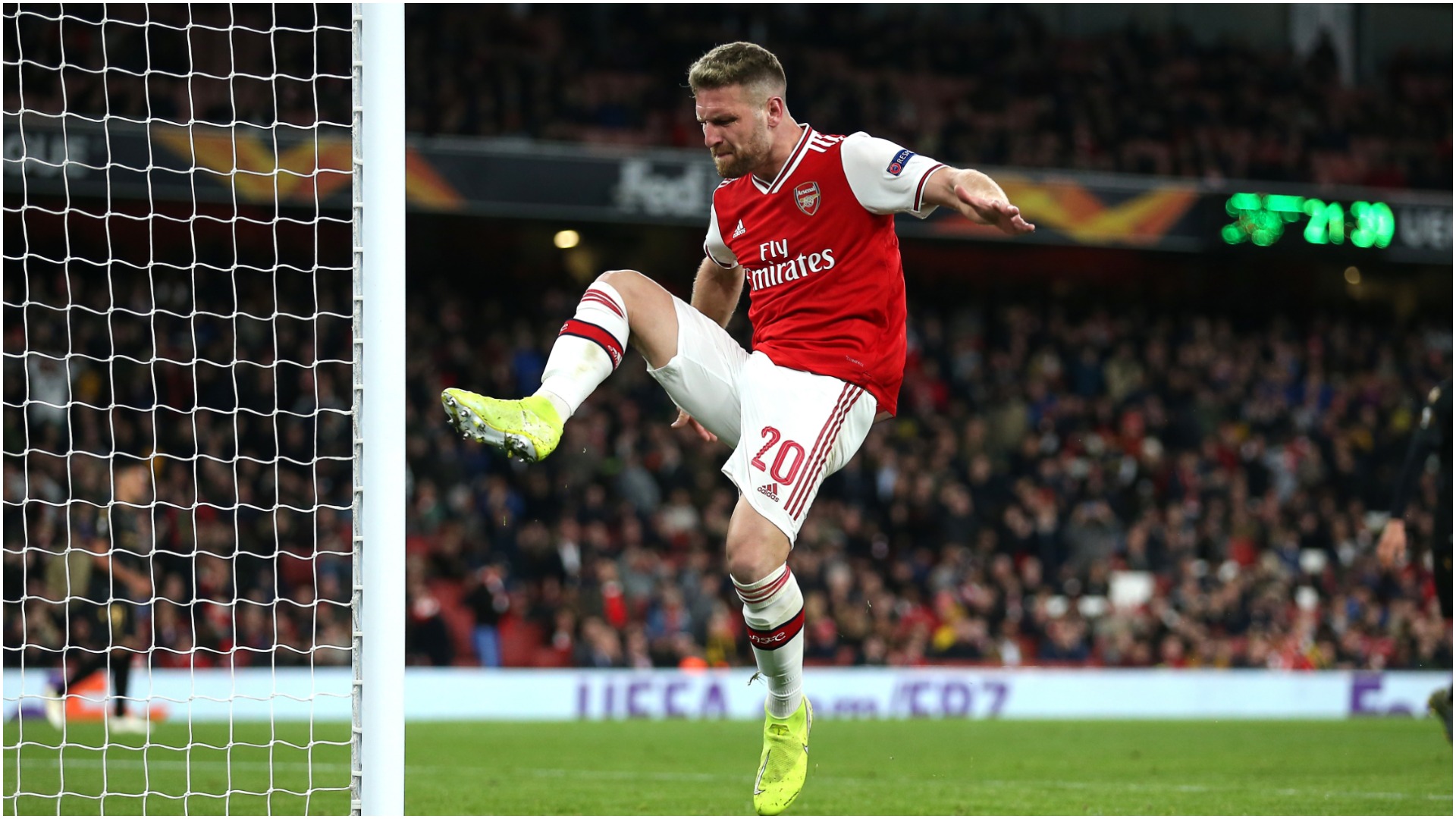 That is something, Delaney says, Arteta can quickly rectify by ensuring midfield and wide players take up positions where they can receive the ball and eradicate the "high risk" decisions from Luiz and Mustafi's game.
If Arteta can implement that Arsenal can continue the slow but steady progress that has already begun, Delaney added.
"If I was an Arsenal fan I'd be pretty happy the last couple of weeks. I know the results haven't been great but it just feels he's definitely stopped the rot and got them facing the right direction again as opposed to listing aimlessly around.
"I think with a couple of transfer windows, he is probably a guy who will need two years to undo the work that has been done."
Download the brand new OffTheBall App in the Play Store & App Store right now! We've got you covered!
Subscribe to OffTheBall's YouTube channel for more videos, like us on Facebook or follow us on Twitter for the latest sporting news and content.