After the passing of Diego Maradona was announced earlier today, Graeme Souness joined OTB Sports to discuss the Argentine's legacy and how he tried to halt the astonishing player during their shared playing days in Italy. 
Formerly of Sampdoria in the Italian Serie A, Graeme Souness considers himself fortunate to have come up against Diego Maradona when the latter was in his pomp with Napoli.
Travelling from England and Spain respectively to Italy in 1984, the Liverpool legend Souness recalled some of his battles with the Argentine icon on Wednesday's Off The Ball.
"I knew a wee bit about him beforehand," Souness explained, "but I didn't really know what to expect. The first time I played against him was in a friendly and you just knew, as a player, that you were in the company of greatness.
"I had played with and against great players before going to Italy, but Maradona was on another level."
Having played opposite Maradona a number of times throughout his time in Italy, Souness explained what it was that made him so difficult to compete against.
"He was tiny," Souness recalled. "I mean, I must have one a stone, stone and a half heavier than him and maybe four or five inches taller.
"But he was totally fearless. If you tried to catch him, he would get out of the way or you would just bounce off him because he would have himself balanced the right way when you made contact.
"In those days, there were people trying to kick him but you just couldn't stop him. He would always try to keep coming back. I honestly regard myself as lucky that I got to share a pitch with him."
Asked to identify Maradona's outstanding skills, Souness feels it would be easier to weigh up whatever weaknesses he may have had.
"You don't become one of the best players ever, ever, ever having any weaknesses," he stressed. "People like Pele, George Best, Maradona - would you describe them as having any weaknesses? They were are particularly good at being brilliant.
"My lasting memory of him in fact is of him scoring a perfectly good header in the '86 World Cup."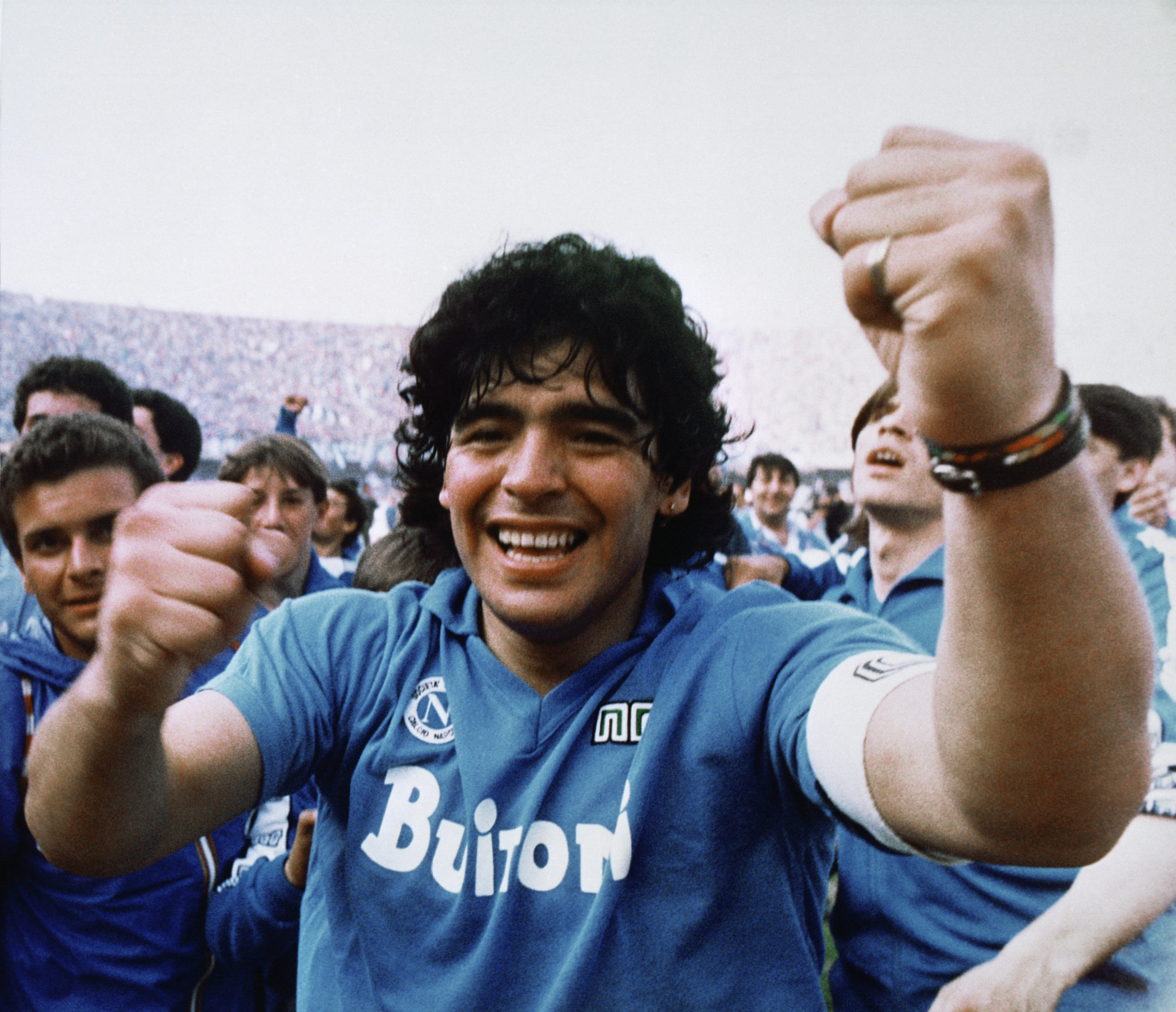 The star of Argentina's World Cup triumph in 1986, Maradona's time in Naples coincided with a pair of unprecedented Serie A wins.
One of the game's genuinely global stars, Souness sounded a timely reminder to celebrate those who have truly transcended the sport in a manner which Maradona achieved.
"I have been saying to my son James for the last 10 years to enjoy this time," he explained, "because people like Cristiano Ronaldo and Lionel Messi don't come along that often.
"There's no obvious one on the horizon to come up to their standards now. Ronaldo and Messi are the nearest thing from Maradona to now.
"We should be rejoicing for his footballing life and feeling sorry for his family at this time. I'm sad for him too because 60 is just way too young."
Keep an eye on OTBSports.com across Wednesday night as we remember Diego Maradona with some of those who encountered the Argentine icon first-hand. 
Download the brand new OffTheBall App in the Play Store & App Store right now! We've got you covered!
Subscribe to OffTheBall's YouTube channel for more videos, like us on Facebook or follow us on Twitter for the latest sporting news and content.