Dundalk assistant coach Shane Keegan joined Friday's OTB AM to reflect on the Lilywhites' progression to the group stages of the Europa League and he also discussed where he feels the incoming revenue could be best spent.
Goals from Sean Murray, Daniel Cleary and Daniel Kelly gave Dundalk a 3-1 win over the Faroes of KI on Thursday night at the Aviva stadium and they will now face Arsenal, SK Rapid Wien, and Molde FK in group B of the Europa League.
Their progression also brings with it at least €2.92million in prize money.
"I'd love to see a lot of the money go into trying to improve the underage structure in the club," Keegan explained.
"You have got a lot of people doing the very best that they can in the club but I don't think anyone would argue the fact that we're a hell of a distance behind the likes of Bohemians and Shamrock Rovers who are doing fantastic, fantastic work at underage level.
"They are consistently producing some great players and I would love to see us try to funnel some of the money in that direction, to try and bring us on a par with them in that sense."
Keegan accepts that the County Louth side will always be at a "disadvantage" geographically but he still feels that a lot can be done to help the coaches and make Dundalk's underage structure more appealing to players.
"If Dundalk are going to be one of the biggest clubs in the country for the foreseeable future then it would be great to have some local Dundalk players in that underage structure but also you have got to be pulling from the whole country," Keegan said.
The former Galway United and Wexford Youths boss travelled to St. Mirren in Scotland on his pro license and wonders if there is a possibility that Dundalk could look at a similar model.
"St. Mirren were one of the first clubs in Scotland to establish a boarding facility for their underage players," Keegan explained.
"I don't know if the club could go that far in terms of trying to do something like that. Players could move up to Dundalk and stay somewhere together and train while also getting their education.
"You'd be looking at players from all four corners of the country.
"I know this is all kind of big picture stuff but it would be brilliant to see something like that happen."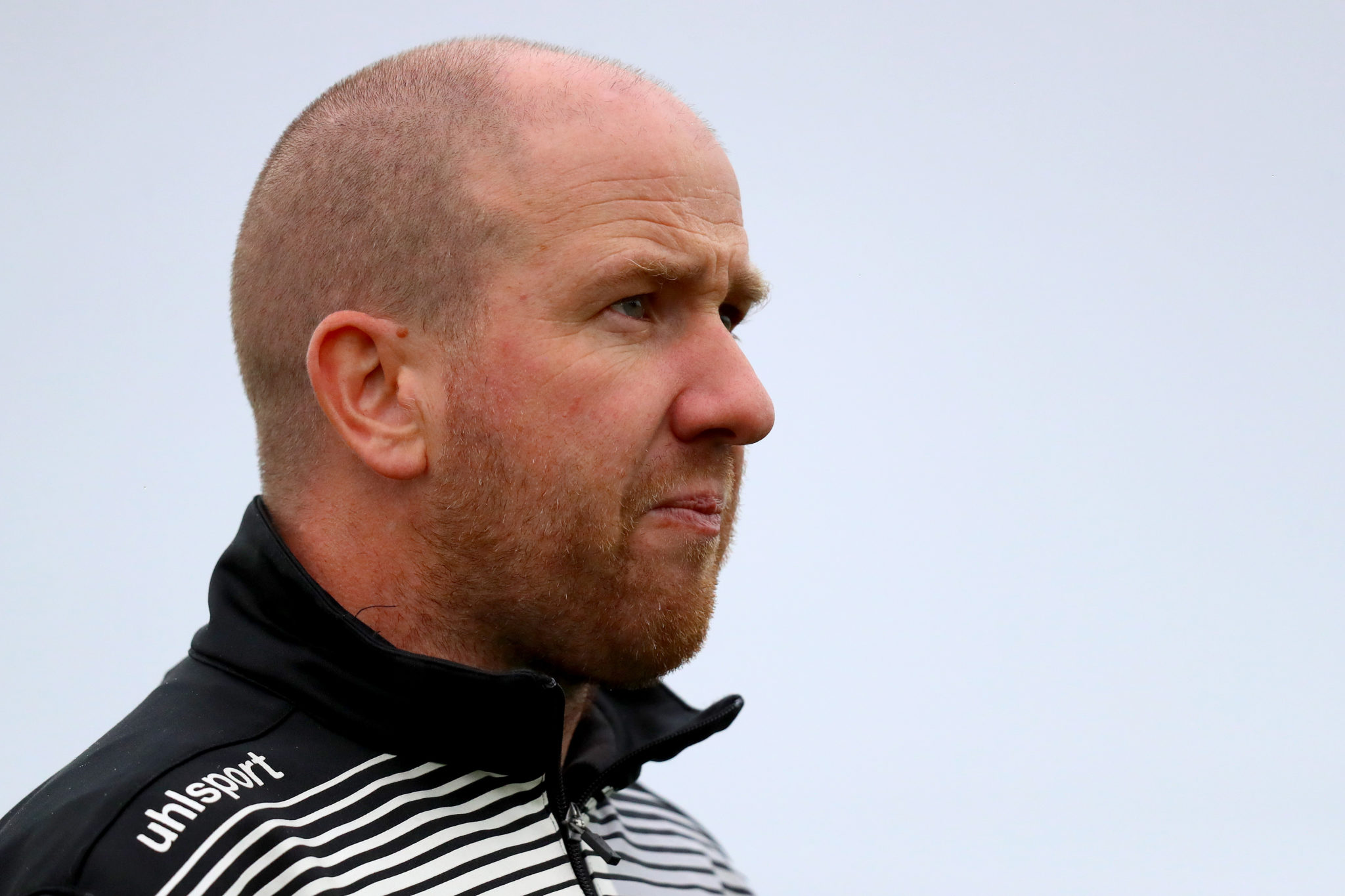 On Thursday's Off The Ball, Brian Kerr criticised the lack of improvement of the facilities at Oriel Park in recent years.
"That stadium in Dundalk at Oriel Park is an embarrassment at the moment, even at League of Ireland level. It is dreadful, really," Kerr said.
"Given that they have been so successful over so many years and it hasn't been improved at all is very poor.
"When that income comes, I will be very interested to see whether they invest in the facilities, by improving the stadium in Dundalk."
Keegan responded by saying that Kerr was not saying anything "too far off the mark".
"Those associated with the club know that the facilities are not good enough. You would like to think that there's definitely going to be some sort of attempt made to use the money to improve things in that respect."
Good mornings start with Gillette" The mornings are a moment of reflection, a moment to prepare to feel your best for the day ahead. Starting your day with a shave gives you the confidence to feel at your best for the day ahead, no matter what is in store.
Download the brand new OffTheBall App in the Play Store & App Store right now! We've got you covered!
Subscribe to OffTheBall's YouTube channel for more videos, like us on Facebook or follow us on Twitter for the latest sporting news and content.