With Dundalk undergoing a busy off-season of comings and goings on and off the pitch, Vinny Perth shared his doubts with the manner in which the club's business is being conducted on OTB Sports.
An instrumental component of Dundalk's rise under the management of Stephen Kenny, Vinny Perth, initially Kenny's assistant and the eventual manager, has been dismayed with elements of the Louth club's business in the off-season.
After guiding the club to League of Ireland success in 2019, Perth surprisingly departed the role earlier this year as differences between his vision for the club and the owner's plans proved insurmountable.
More surprises were in store as Perth was replaced by the inexperienced and largely unknown Italian Filippo Giovagnoli. Looking in from the outside now, he asserted that the behaviour of Peak6 - the US investment firm which owns Dundalk - has him concerned.
"I think Peak6 are good people and I think their hearts are in the right place," Perth stated, "but I'm confused like any other fan. One-year contracts for players followed by a four-year contract for the new boss - there's only one boss in Dundalk - confuses me."
With a number of key Dundalk players facing uncertain futures with the club and some already out the door, Perth's impression of the "new boss", Sporting Director Jim Magilton, has been a positive sign - but only serves to muddy the waters in general.
"He is a really good appointment," Perth stated, "and it would be safe to say that I would have suggested somebody like Jim and that his name would have come from someone like me because I felt the club needed someone like that.
"But he's on a four-year deal. That's a long-term commitment within football and when you're giving one-year deals to players, that's not building or getting them to buy-in. That confuses me a little bit."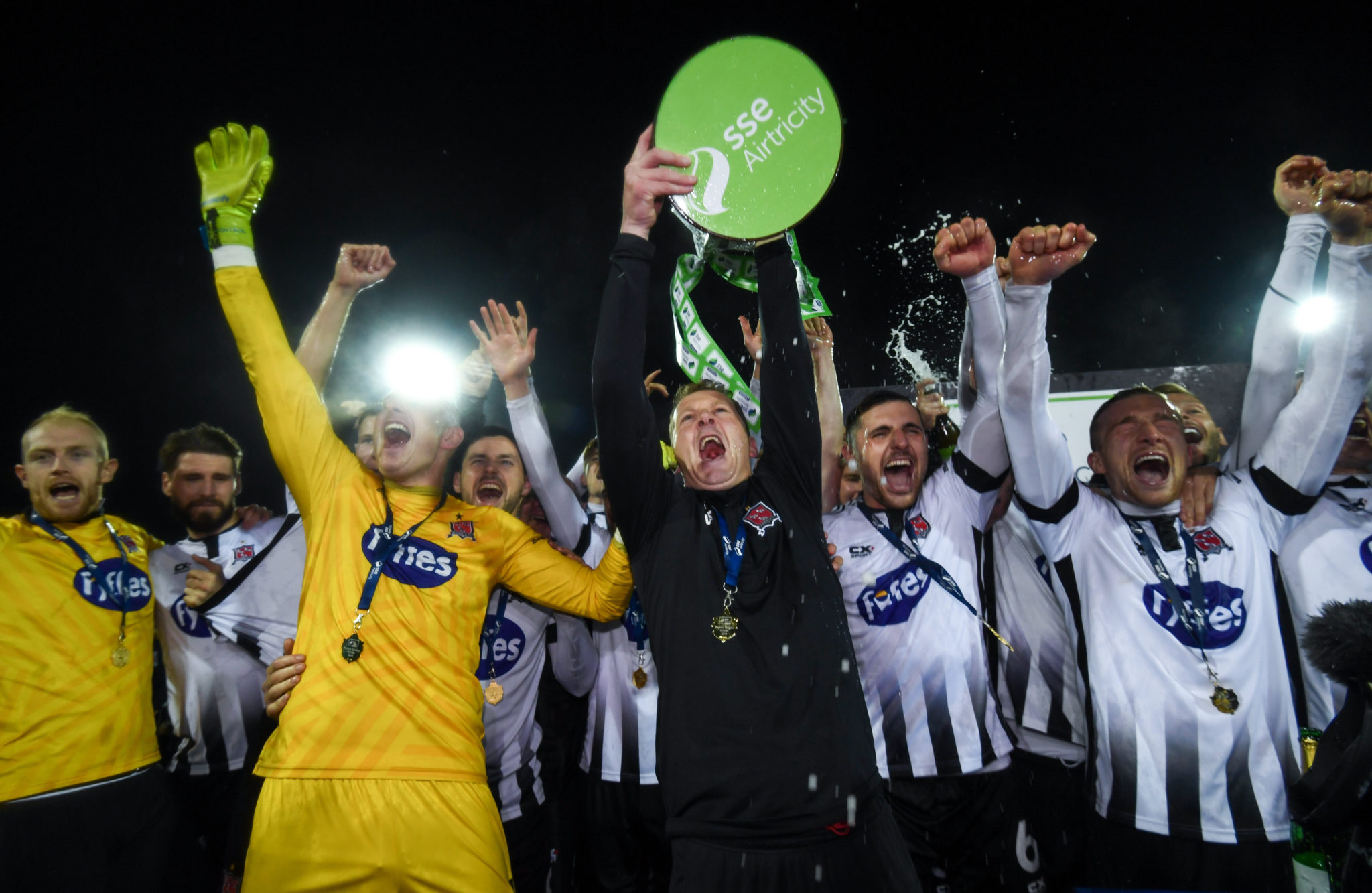 In a week where both Sean Gannon and Seán Hoare have departed the club to join rival - and current league champions - Shamrock Rovers, Perth fears that Dundalk will end up going backwards after recording a much welcomed defeat of Rovers in the FAI Cup final.
"It is heart-breaking for me to see Sean Gannon in a Shamrock Rovers jersey," he explained, the 29-year-old one of Dundalk's first signings after Stephen Kenny took charge.
"At the same time though, I completely understand why he is there and it looks like a really good move for him as he goes to a club doing all the right things on and off the pitch. People say these things are all about money but that will not be the case with Sean Gannon - I don't believe he will be on any more money at Shamrock Rovers than he was at Dundalk.
During his successful spell with the club under the current Republic of Ireland boss Stephen Kenny, Perth drew on an example of how the management valued their players; something he now believes has been lost.
"I remember in 2014 that I was talking to Stephen on the phone," Perth recalled, "and I was annoying him like all good assistant managers saying, 'Have you signed Daryl Horgan yet?'
"He was heading to what was ironically enough Ruaidhrí Higgins' wedding in Derry that day and he left his wife there because his mind was now frazzled. So, Stephen drove to Galway, signed Daryl Horgan and insisted that he signed, before going back to the wedding in Derry.
"Players like Sean Gannon, Seán Hoare, Michael Duffy need that love and attention. They need to believe in the manager and I think that's what has happened with [the two Seans] at Shamrock Rovers from speaking to them briefly.
"They feel part of the group, they feel wanted and that's what a two-year deal and some other bits give you."
You can watch Vinny Perth's interview where he talks about Dundalk, the Premier League and his job hunt in full here
Download the brand new OffTheBall App in the Play Store & App Store right now! We've got you covered!
Subscribe to OffTheBall's YouTube channel for more videos, like us on Facebook or follow us on Twitter for the latest sporting news and content.