Republic of Ireland assistant coach Tom Elmes believes that it is vital for players to have an education to fall back on before turning professional.
Professional football is still new for many young women to strive towards. While there are opportunities in Ireland, most women end up playing professional football in England, Europe or America.
The smaller, yet growing, number of professional footballers in the women's game means that it is even more important for female athletes to ensure that they have an education to fall back on.
Speaking on this week's episode of The COYGIG Podcast, Elmes discussed the importance of building a career outside of football.
"I can't stress how important it is," Elmes said. "I think young players should have an education to fall back on. You talk in general of the percentage of players that actually make it to that top level.
"The women's game is growing at a very fast rate, so more and more players are being exposed to opportunities over in the UK.
"The dropout is eventually going to be just as significant in the female game [as it is in the male game]. Only, the females that drop out will probably not have earned the money that their male counterparts may have done.
"So, it can make it very difficult for them. If we can support our young players with an education first and foremost it is very important."
Many Irish athletes are currently studying abroad. While he agrees that that is a way to both travel and gain vital skills, Elmes also pointed out that there are opportunities in education for athletes to remain in Ireland as well.
"Some choose to do that in the US," Elmes said. "There are great experiences to be had over there, if that is what they want to do, and travel, you can do that.
"You are seeing a lot of courses now offering sports scholarships. Opportunities for players to stay and play in this country. We are seeing a number of institutions aligning themselves with National League clubs.
"That kind of joint approach helps teams get exposure to the players, they are getting them in regularly, training in a good environment.
"Education-wise, we are making sure our players are getting that on the side."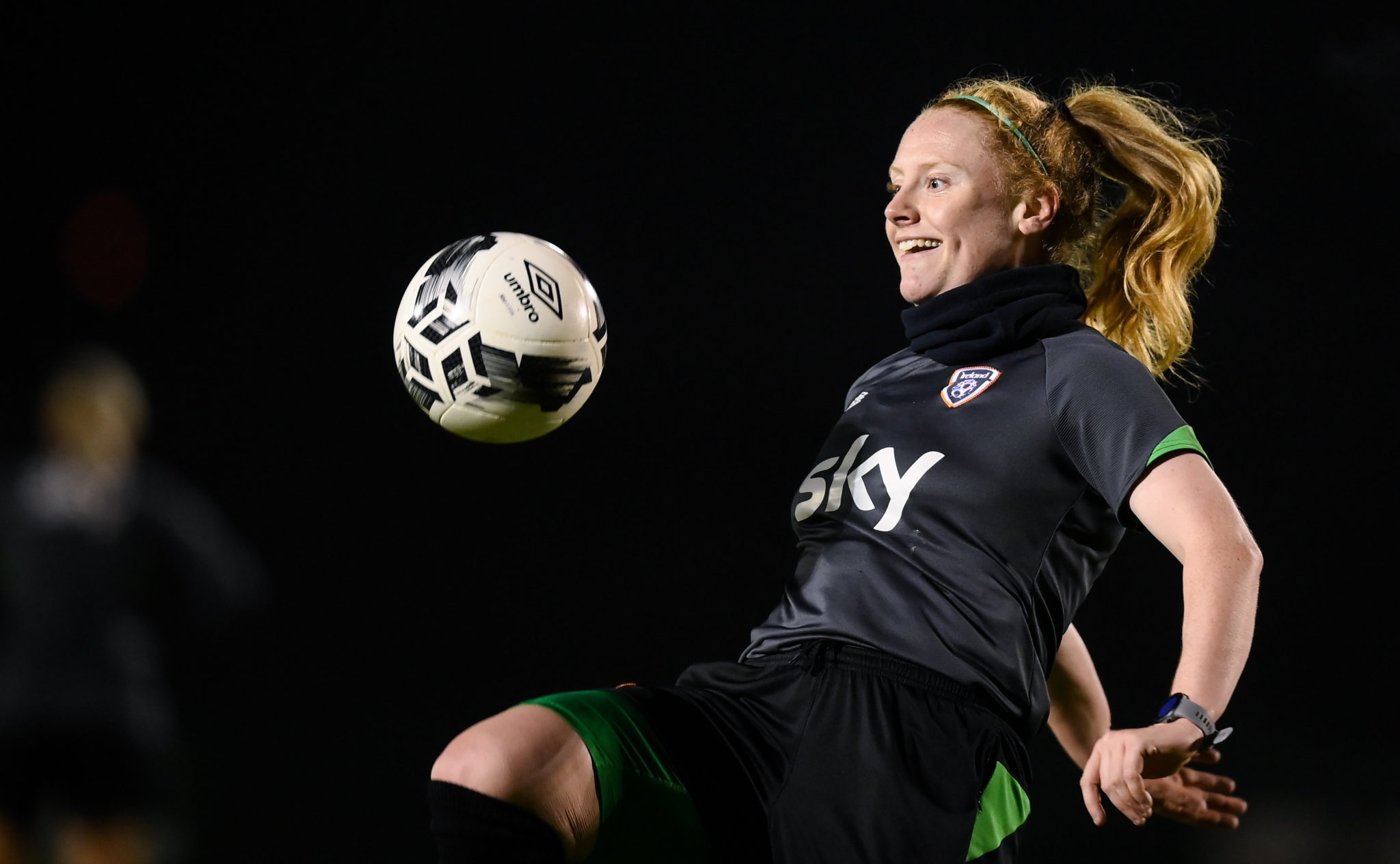 Education is important so players have something to fall back on
One such player that chose to focus on their education first and foremost was Amber Barrett, who joined The COYGIG Podcast last week.
Barrett is now playing professional football in England, having completed her education. Elmes believes that Barrett and other should be looked to for inspiration on how to do both.
"If you can do the two, and combine the two at the same time, I think it will be better for you," Elmes said. "You shouldn't always be in a rush to jump into professional football.
"If it is there, it is a tough decision at the time. Amber [Barrett] mentioned it. She is in professional football now and she is loving it. There are other players that are in similar positions.
"They have all gone and got their degrees and their education is behind them. When that time comes that they have reached the end of their playing career, or their career is cut short, they have that to fall back on. I think that is really important."
The COYGIG Pod on OTB Sports in association with Cadbury FC, official snack partner to the Republic of Irelands Women's National Team.
Download the brand new OffTheBall App in the Play Store & App Store right now! We've got you covered!
Subscribe to OffTheBall's YouTube channel for more videos, like us on Facebook or follow us on Twitter for the latest sporting news and content.