Manchester United and Everton legend Wayne Rooney is one of the most underrated strikers in Premier League history, at least according to former Manchester City and Ireland striker Stephen Elliott.
Rooney was part of one of the most famous and most recognisable Manchester United squads under Alex Ferguson, after joining the club in 2004.
While he was never as widely heralded as his teammates in the club, and his English teammates at national level, Rooney still made massive waves as one of the best in his time.
Even before he made it big in senior football, there was always a murmur around the youth training grounds about just how good 'Everton's school kid' was.
In spite of this, though, Elliott feels that Rooney does not get the credit and plaudits he deserves as an all-round footballer.
Speaking on Football Saturday, Elliott explained why he thinks that Rooney deserves more credit.
"I think a lot of people don't realise how good Wayne Rooney was," Elliott said. "I don't think he gets the respect because of what went on off the pitch.
"Wayne Rooney was a phenomenal footballer. Regarding the best strikers in the Premier League, he's got to be up there. He is up there with anybody.
"He is honestly one of the best players I played against in my life."
In his time in the Premier League, Elliott faced Manchester United, and subsequently Rooney, a number of times. In each occasion, Elliott was stunned by just how good Rooney was.
"You don't realise how good he was until you were up against him," Elliott said. "He was quick, strong, could pass the ball, score goals and was good in the air for somebody that wasn't massively big.
"There won't be many players that play in the Premier League that are better than him. I know we're talking about Harry Kane being the best goal scorer in the Premier League, but I don't think Harry Kane is anywhere near Wayne Rooney all-round as a forward and player."
A 17-year-old Rooney stunned City's youth
While he faced off with the eventual England and Manchester United record goal scorer a number of times, Elliott's first encounter with Rooney stick in the memory.
It was in the youth league in 2002, when Everton hosted Manchester City, while Rooney was up to two years younger than everyone else on the pitch.
"Rooney was a year a couple of years in age group below us at the time," Elliott said of facing a very young Rooney in 2002. "He was still in school, before he scored his goal against Arsenal.
"We'd played against Everton in the youth team league, and we'd beaten them comfortably enough. We were thinking, [Rooney] can't be that good.
"Rooney comes out of the tunnel at Goodison, and this lad is built like an absolute monster. They beat us 3-1, I think we scored a late penalty.
"Rooney scored two and made a goal. We all came off the pitch and were thinking, 'what on earth have we seen there?' It was just like he took over the game.
"This was somebody that was two to three years younger than most of us. It was an eye opener!"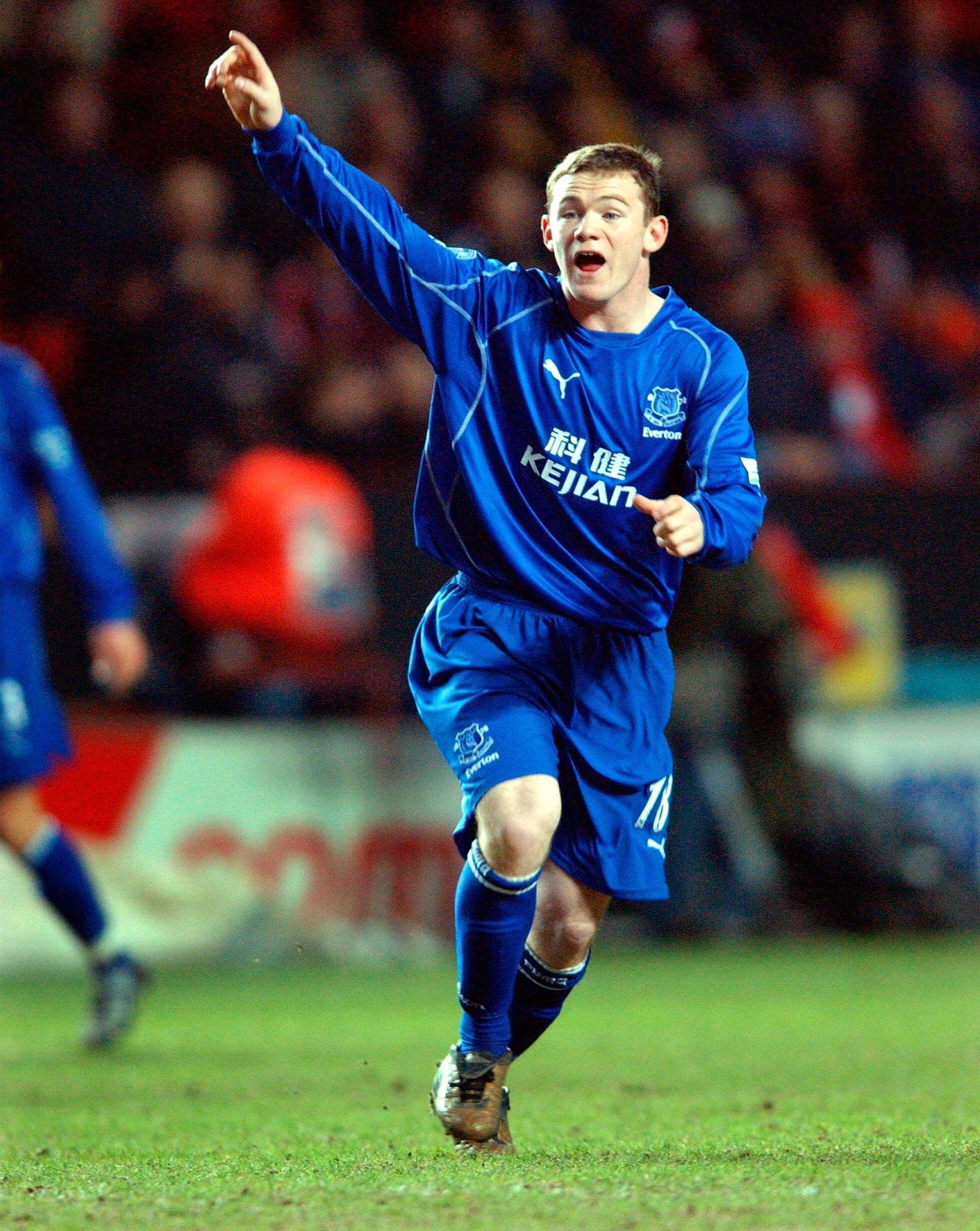 Elliott believes that the reason Rooney is so underrated is because he may not have live up to everyone's expectations. However, he firmly believes Rooney is one of the best all-round players the Premier League has produced.
"People say, 'he could have done so much more', because he had that kind of physique around him," Elliott said. "That was just him, that was the way he carried himself.
"He was an outrageous footballer. People forget quickly how good he was. I know he obviously got massive headlines, but I always feel like people don't give him as much credit as they should."
Football on Off The Ball brought to you by Sky. All the football you love in one place across Sky Sports, BT Sport & Premier Sports.
Download the brand new OffTheBall App in the Play Store & App Store right now! We've got you covered!
Subscribe to OffTheBall's YouTube channel for more videos, like us on Facebook or follow us on Twitter for the latest sporting news and content.