With Eric Cantona in the news, football journalist Philippe Auclair considered the ex-French footballer's fractured relationship with France and how things went awry. 
"Conflictual, ambiguous, uneasy," Philippe Auclair concluded of Eric Cantona's relationship with France on Tuesday's OTB AM, "I think those three terms probably describe it."
The French footballer who became an icon in England, as Cantona takes centre stage once more with his direct involvement in a new documentary celebrating Manchester United, Auclair explained why that concept alone would seem surprisingly foreign in his own homeland.
"Cantona co-wrote this new documentary," he pointed out, on top of serving as narrator in The United Way. "Well, in France that wouldn't happen."
Departing Ligue 1 for English football in January 1992, Eric Cantona would be involved in title-winning teams for five of the six seasons he spent playing for Leeds United and their Manchester rivals.
One of the Premier League's most compelling stars throughout the 1990s, his club form was regularly mirrored in performances for the French national team.
"I have always maintained that he was a superb servant of the French national team up," asserted Auclair, his record of 20 goals in 45 games not to be sniffed at.
Yet, coming as he did in the generation after Michel Platini and just before Zinedine Zidane, Cantona's France rarely thrived. Captain of the national team when an altercation with a Crystal Palace fan lead to a lengthy ban, by the time of his return it was already Zidane's team.
At 28, Cantona's final game for France came in a friendly against the Netherlands one week before United had travelled to Selhurst Park.
"He has always considered himself to be an English footballer," explained Auclair of his rebellious stance. "But there's a lot of posturing when it comes to Eric, so he says that to annoy people a little bit.
"On the other hand, he is as French as French can be, as Marseille as Marseille can be, but he has a strange relationship with France. That is to do with the strange relationship he had with the France national team."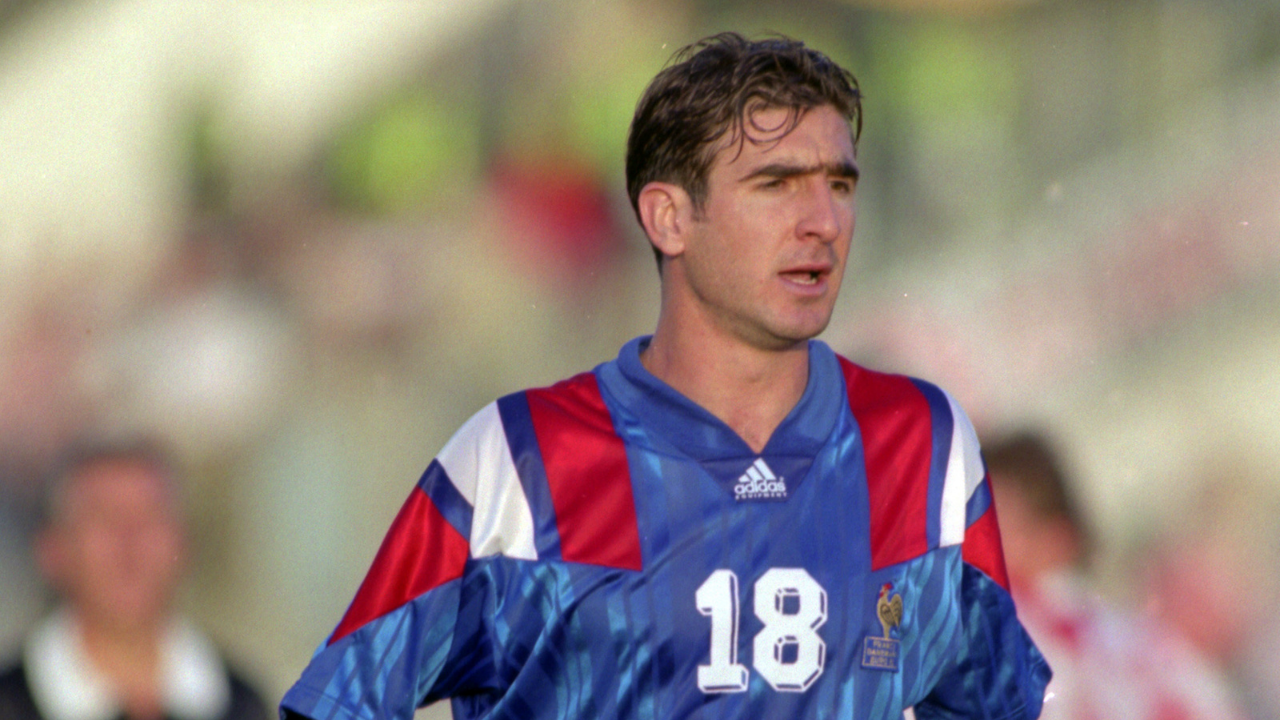 Right or wrong, he isn't likely to change his opinion about some aspects of France.
"Eric Cantona sees the world very much as Eric Cantona's world," pointed out Auclair who wrote a book about the for Manchester United star. "So, everything is judged in relation to what happens to him.
"If he thinks he was mistreated and that his country betrayed him to a point, you're going to have a strange relationship. He exasperates as many people as he enthralls in France.
"People often ask in France how seriously he is still taken abroad, particularly in England. They can't believe he is taken as seriously as he is in England."
You can watch Philippe Auclair discussing Eric Cantona, the Ligue 1 title run-in, the Champions League semi-finals and Arsenal's rumoured takeover on OTB AM right here
OTB AM is brought to you in association with Gillette | #MadeOfWhatMatters
Download the brand new OffTheBall App in the Play Store & App Store right now! We've got you covered!
Subscribe to OffTheBall's YouTube channel for more videos, like us on Facebook or follow us on Twitter for the latest sporting news and content.