As he continues on his journey to stop smoking for good with the HSE Quit Team, Republic of Ireland kitman Fergus McNally spoke with OTB Sports about how his years in sport are also helping him face up to this personal challenge. 
When Fergus McNally decided that he wanted to quit smoking permanently, memories of a few unsuccessful attempts indicated how important planning would be.
Success would be dependent on finding the right circumstances for him.
"I like being part of a team," he explains, the prospect of quitting with the HSE Quit Team and the collective services they have in place was something that instantly appealed to McNally.
"It was at Longford [where I realised that.] When you win a game, when you get promoted to the Premier Division with Longford, those nights were amazing, unforgettable."
During some remarkable years in the midlands, Fergus McNally's life changed when he accepted the offer of childhood friend Stephen Kenny to become his kitman.
Over two decades on and the two Dubliners are together still only in a slightly more high-profile role. Kitman to the Republic of Ireland men's national team, what McNally has learned from sport he has taken into his own challenge of kicking the cigarettes for good.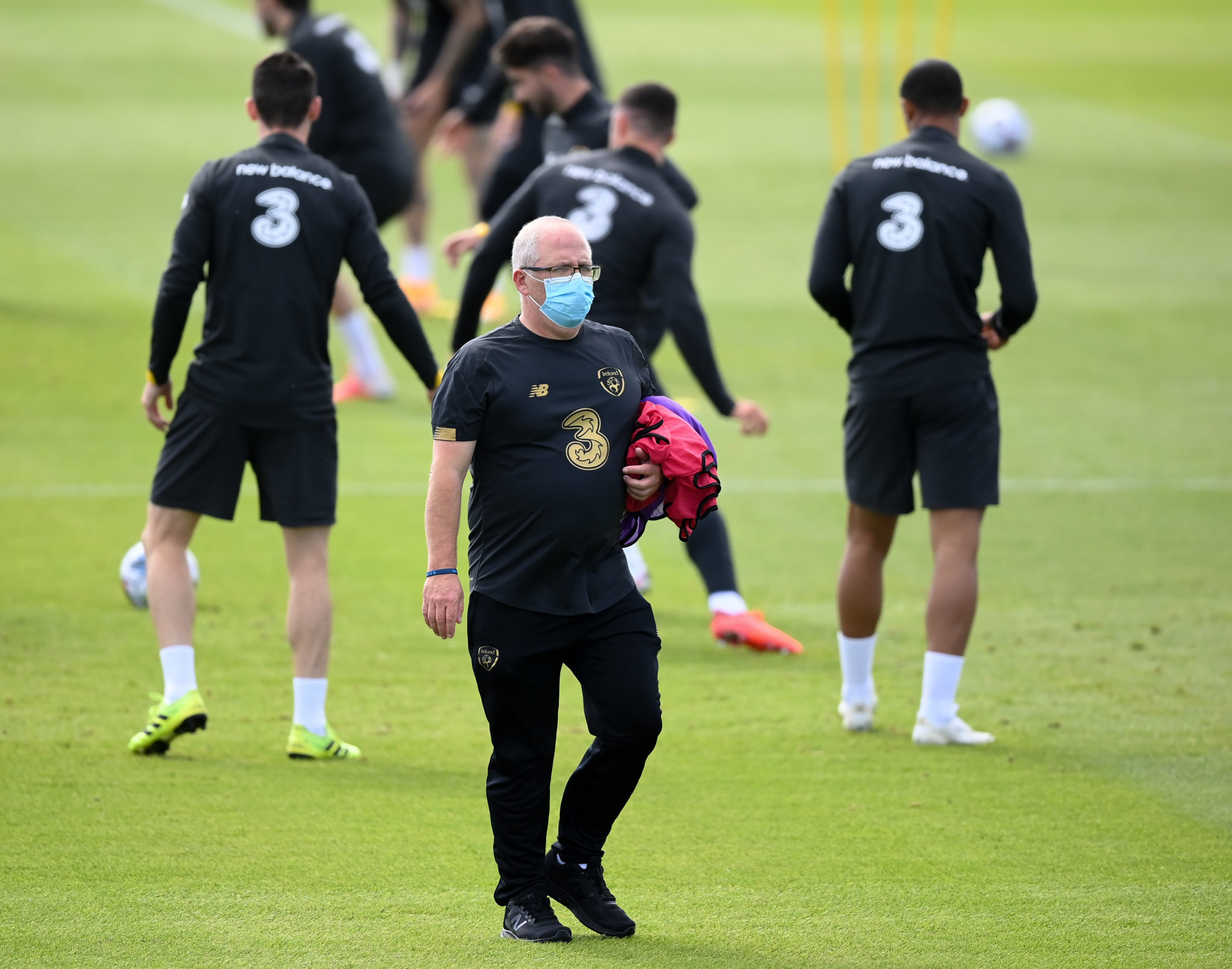 Much like trying to quit smoking, the job of a kitman at the elite level relies a tremendous deal upon how prepared you are day-by-day.
"It is 90% preparation," he states of his role with the Republic of Ireland, "because it's quite a big job when you're taking care of upwards of 50 people for a week and a half."
Ensuring that every single piece of clothing - be it training gear or lounge wear - is ready for the travelling party exactly when it needs to be; but no matter how hard the work can be you will not find McNally complaining.
"You have to be aware of how privileged you are," he says, "[and] I don't ever want it to become normal, I don't want to have a time where I'm thinking, 'Oh, we've a match next week,' and I'm just dreading the hassle.
"I want it to be fun and exciting all the time, and I think it will be too."
Kenny's kitman at Longford, Bohemians and the Republic of Ireland's U21s before taking making the move to senior last year, it is little wonder that trust plays as crucial a role as reliability.
"I think the most important thing is trust, really," he suggests. "You have to trust people. If one person wants to do something, you build a team of like-minded individuals.
"You have to do your job first and foremost, that's why you're there. But yeah, everybody needs to be getting on and if you are a jovial, friendly person it helps too.
"You don't want a robot doing the job with no personality. You're not there to coach them or tell them what to do, you're there to help them do what they want to do."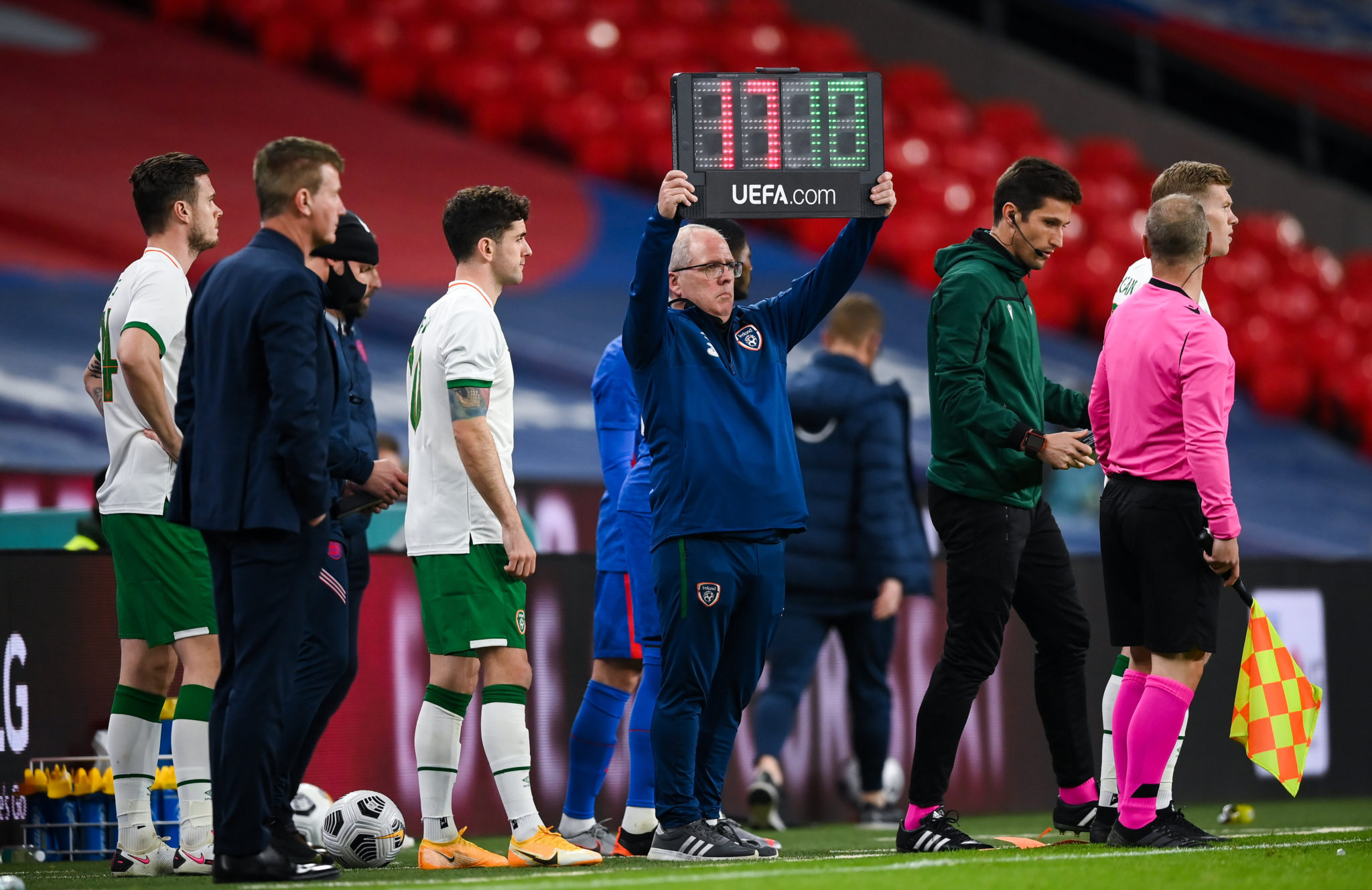 Approaching his 50th birthday, it was partially this landmark that gave Fergus McNally pause for thought.
One among a diminishing number of people in his social circles that continued to smoke, he has found the assistance provided by the HSE Quit Team to be an invaluable aid.
Coping with the occasional craving, he can again look to sport and the people he has met while volunteering with his local GAA club St. Jude's for inspiration.
Although he freely admits that he never enjoyed much of a playing career, McNally's decision to get involved with the club's senior hurlers a few years ago proved eye-opening.
"I remember we had a meeting early on in the year and the first slide he had was a picture of a bus," he recalls, the introduction of Seán Fallon as manager bringing with it a new-found outlook.
"'This is the county final bus,' he said to the room. 'Who wants to be on it?' There were audible twitters and every single senior hurler in the club was there.
"In the end we got to the final and within two minutes of winning the bloody thing."
While the professional footballers he works with now may inhabit a different sporting landscape to those club hurlers, McNally learned lessons that he can take into his own challenge now.
"The team mentality was the same," he noted of the Jude's team that reached successive county finals. "They want the same things.
"I know the commitments are different, but I've seen club players when they've been knocked out of the championship eating white bread for the time in eight weeks.
"That's how far they've taken it, hearing guys say they can't wait for a chicken-fillet roll - that's the extent to which they prepare to achieve stuff."
Beyond the 28-day mark since he last smoked, Fergus McNally is now five times more likely to quit for good.
Owing to his preparation and the vital assistance he has received from the HSE Quit Team, McNally remains confident that he has smoked his last cigarette.
Well on his way to success in this personal challenge, he will even allow himself dream what it might be like if Kenny's Ireland team achieve what they're setting out to do.
"That's the dream," he admits, the prospect of travelling with Ireland for a major tournament a clear goal for all involved.
"When we are Longford we dreamed about the Premier Division and getting into Europe, and now with Ireland we dream about the European Championships and the World Cup."
The HSE QUIT service provides personalised, free support by phone, email, SMS and live chat. Smokers can free call 1800 201 203 or visit www.QUIT.ie for stop smoking tips and resources.
If you quit smoking for 28 days, you are five times more likely to quit for good.
Download the brand new OffTheBall App in the Play Store & App Store right now! We've got you covered!
Subscribe to OffTheBall's YouTube channel for more videos, like us on Facebook or follow us on Twitter for the latest sporting news and content.