Former Chelsea manager Frank Lampard has emerged as the front-runner to take over the Everton job, which has lead to rumours of Anthony Barry leaving Chelsea to link up with his former colleague.
Everton have endured a woeful season in the Premier League, which included the sacking of their manager Rafa Benitez.
Currently Duncan Ferguson is in charge of the struggling club, which is sitting at 16th on the log heading into the break.
While former Everton striker Wayne Rooney had been linked to the Toffees, he had turned down an interview for the role, which was revealed on Friday.
This sparked the rumours that Lampard was the front-runner for the job. Since then, Republic of Ireland assistant coach Barry has been linked with a move from Chelsea to Everton to link up with his former coaching colleague.
Lampard is a good fit for Everton
Speaking on Football Saturday, former assistant coach at Dundee Graham Gartland discussed the rumoured Lampard appointment.
"I think it is a good move for Frank," Gartland said. "I think just to get back in. I know reports are saying that he had talks with Crystal Palace, he had talks with Norwich and they all fell through.
"Everton probably sussed out a few other people. I know that they were in touch with Belgium to see if they could have a job share partnership with [Roberto] Martinez, to try get him back to Everton. The Belgian FA refused that.
"I think it's a good move, yeah. I think he's a good, energetic manager. He's obviously going to hope to bring energy. He's got something to prove as well."
Gartland believes that Everton need to solve a number of issues, both on and off the pitch, if they are to become top 10 contenders again.
"They need a structure that whoever is in charge of the club is coming in and running a smoother ship," Gartland said.
"My worry is that whoever takes the Everton job has to put out so many fires around them that they won't get to concentrate on what's going on on the pitch.
"At the moment, they just need to employ somebody as the head coach, bring in a proper Director of Football there overseas fixing all of the other stuff, and let the head coach, whether it is Lampard, work on the first team, and get a more balanced squad in terms of wages.
"Then slowly work on fixing the other things around the club that aren't really affecting what's happening on the a Saturday on the pitch."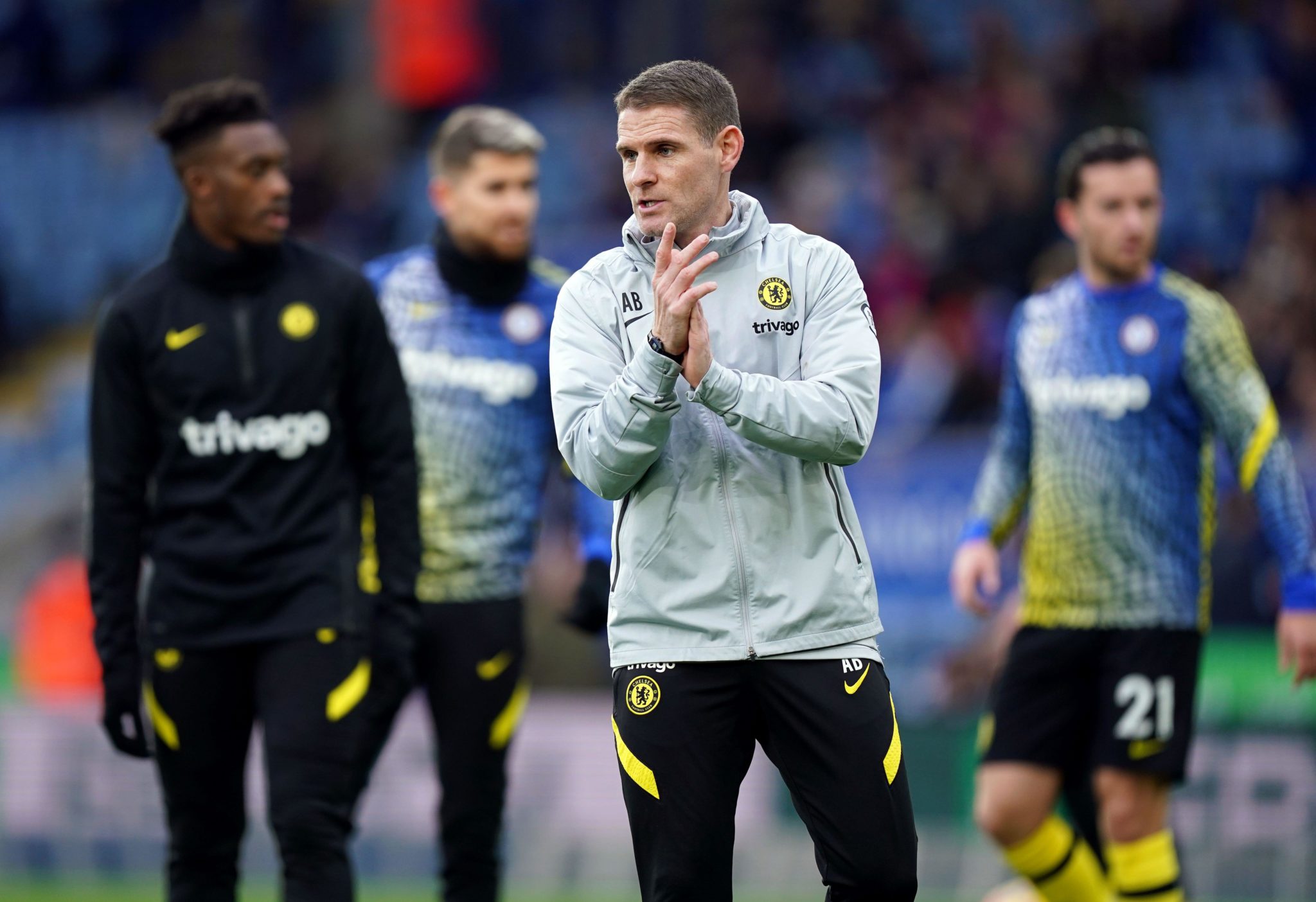 Anthony Barry could join Lampard in Everton
Barry, who has been praised by Chelsea and Ireland coaches, has been heavily rumoured to be joining Lampard at Everton.
The Liverpool native has been credited for Cheslea's improvements at the set piece, and is widely regarded as a future first class manager in his own right.
Gartland believes that, if Lampard is appointed, then Barry will make a good addition to his backroom staff to help stabilise the struggling Toffees side.
"I think Everton need structures in place," Gartland said. "They've lost a lot of staff behind the scenes; their Director of Football, Director of Medicine, coaching staff and stuff.
"I think he's going to maybe keep Duncan Ferguson. I think whoever comes in is going to have to amalgamate Duncan Ferguson into their staff at some stage.
"He'll take in Anthony Barry. There's rumours that they are going to bring him in as well."
However, former Dundalk manager Shane Keegan, who joined Gartland on Football Saturday, could not imagine Barry leaving the very successful Chelsea setup in favour of joining Lampard.
"I'd be amazed," Keegan said. "What is the attraction there? Why would he make that move? That would seem really strange unless he feels underutilised or undervalued at Chelsea.
"I don't think that's the case. They seem to rate him and realise how important he is. I know Stephen Kenny absolutely raves about him, as do the players.
"On the surface it would seem a very strange move if he was to consider that."
NATHAN MURPHY'S TOP 10 PREMIER LEAGUE STARS OUTSIDE OF THE TOP 10 | OTB AM
Football on Off The Ball, brought to you by Sky.
All the football you love in one place across Sky Sports, BT Sport & Premier Sports.
Download the brand new OffTheBall App in the Play Store & App Store right now! We've got you covered!
Subscribe to OffTheBall's YouTube channel for more videos, like us on Facebook or follow us on Twitter for the latest sporting news and content.