Football journalist Miguel Delaney joined Off The Ball to give his thoughts on Gareth Bale's potential move from Real Madrid to Tottenham Hotspur. 
The 31-year-old Welsh international has fallen out of favour with Bernabeu boss Zinedine Zidane and reports now indicate that Spurs are in talks to bring their former player back to London.
"There's still a significant amount of negotiations to get through which is kind of inevitable given the people that are involved. Daniel Levy, Jonathan Barnett who is Bale's agent and Real Madrid are all renowned as among the hardest negotiators in the business," Delaney explained.
"The latest that I heard today though was that they were a bit closer to a loan deal where Spurs will pay 50% of Bale's wages.
"Madrid would prefer to sell but given Spurs' situation right now it would be a one year loan.
"A loan is not what Madrid want. If Bale plays brilliantly they've suddenly got a player with value on their hands but I think they're worried that if they send him on loan they'll just have the same problem again next year."
Bale's poor relationship with Zidane is in many ways forcing the Madrid club to make a deal happen, according to Delaney.
"I think Madrid are the party here with greater need given that Zidane is basically just sick of Bale and doesn't want to see him around the squad anymore," he said. 
"That compromises the strength of Madrid's position because we know that if he doesn't get his move, he'd be willing to stay."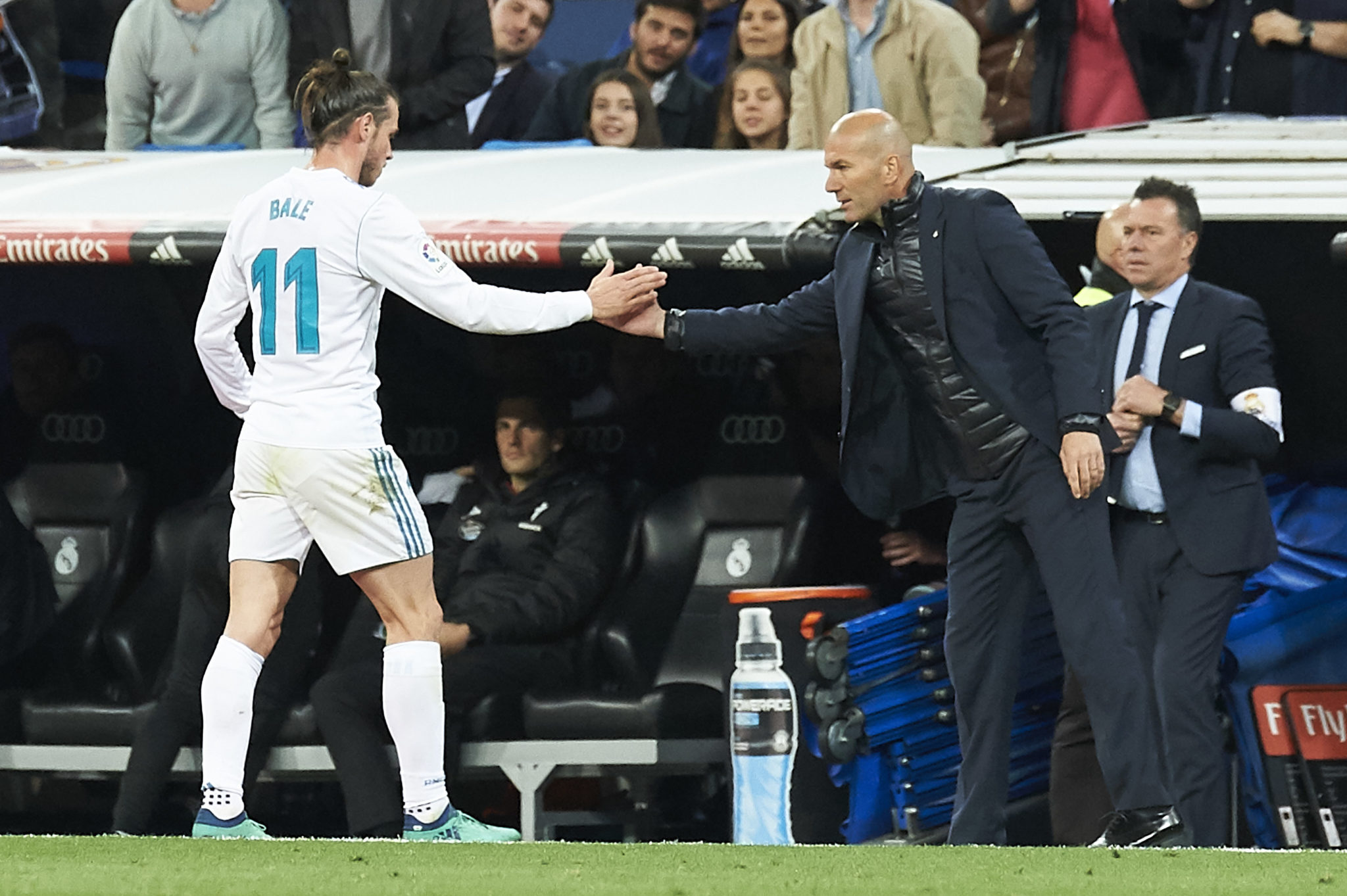 Bale
The signing of Gareth Bale would be quite the departure from Tottenham's approach to recruitment over recent years.
From a footballing perspective, the 31-year-old would give Jose Mourinho another attacking option to deploy along with Harry Kane, Dele Alli and Son Heung-min.
Delaney did however point out some similarities between Mourinho's signing of Alexis Sanchez for Manchester United and this potential move for Bale.
"We all thought Alexis Sanchez was a great signing and he would be the attacker to make Mourinho's fairly rudimentary football look that much better but it didn't really work out," he said. 
"I don't think Bale is shot in the same way Alexis Sanchez was and it's obviously different circumstances but there are some parallels."
As a result of being out of favour with Zidane, Bale has not played that much football in recent years which could potentially help him extend his career into his mid-thirties.
"There have been questions over his fitness the last couple of years but really the main issue was that Zidane didn't really take to him. It's probably meant that he's played far less than a player of his stature would normally have which could be to Spurs and his benefit," Delaney said.
"If you've got a fit Bale, he's still capable of ten to 15 match winning moments a season. That makes a difference, especially for a club like Spurs."
Download the brand new OffTheBall App in the Play Store & App Store right now! We've got you covered!
Subscribe to OffTheBall's YouTube channel for more videos, like us on Facebook or follow us on Twitter for the latest sporting news and content.