Former Ireland and Premier League centre-back Gary Breen joined us Thursday's OTB AM where he provided a damning assessment of Arsenal's inadequacies.
Across what has now become many, many seasons, Gary Breen can only look at the make-up of Arsenal's side and wonder will it ever be fixed.
Although the Spaniard Mikel Arteta provides him with some belief that meaningful growth and development is possible, can he realistically do it with the players he has inherited from the tail-end of Arsene Wenger's era and that of Unai Emery? Probably not.
"I think he'll make a decision now that irrespective of how good these players can be on their day, he'll need to change the culture," suggested Breen. "There are too many players with too many weaknesses."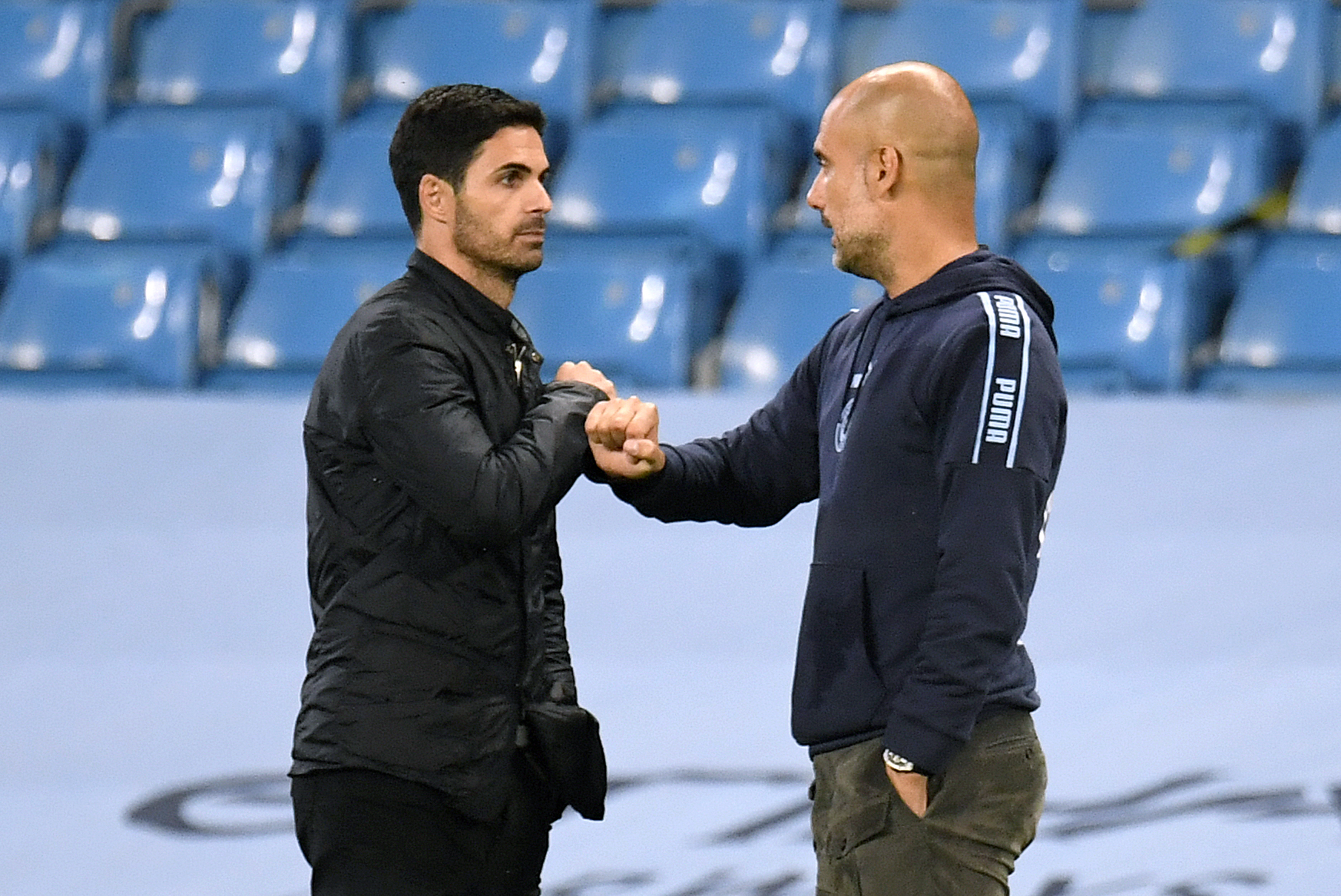 On yet another day where Arsenal were undone by Manchester City, the grim predictability with which David Luiz took centre stage in the collapse informed most of the post-match discussion.
Nevertheless, had it not been the Brazilian at fault there were plenty of other candidates.
"I don't think he's fully to blame," remarked Breen of David Luiz. "Of course he's cost his team yesterday, but if it wasn't him it could have as easily been Granit Xhaka, it could have been Mesut Ozil.
"They are just reverting to type and it is the same old story where there are too many players of extremes. On their day they're good, but when they're bad they are so bad. How David Luiz performed last night was no major surprise."
The former Chelsea centre-half appeared to earn some kudos for accepting the full responsibility for his errors in a post-match interview with Sky Sports. Nevertheless, this didn't do much to suggest that he may soon turn a corner.
"It was too self-serving," remarked Breen of the front-up. "I've seen that so many times where players make mistakes and just go, 'Sorry', as if that deals with it. Just don't make the mistake! Or don't make the same mistakes at least.
"I'm reluctant to criticise Shkodran Mustafi then because I believe he has great character and keeps coming back after making a mistake. But even on that third goal where they retreat defensively.
"He's pointing at his teammates telling them where to go, but effectively it is his man in Sergio Aguero who receives the ball and gets the strike off that hits the post and falls to Phil Foden as Mustafi falls over."
For Mikel Arteta, the job at Arsenal appears clear enough. Whether or not he will be up to doing it remains to be seen, however.
Despite being impressed with what he has seen of the Spaniard's influence so far, Gary Breen is insistent that a widespread change of the playing personnel is essential if the club are to progress.
"As good as Arteta potentially could be as a coach, and the difference he has made is noticeable, these players will revert to type," he predicted. "As much as he tries to coach these bad errors out of these players, they will continue to rear their ugly head.
"I think Arteta really needs to strip it back."
You can watch back Gary Breen's post-match analysis in full here. 
Download the brand new OffTheBall App in the Play Store & App Store right now! We've got you covered!
Subscribe to OffTheBall's YouTube channel for more videos, like us on Facebook or follow us on Twitter for the latest sporting news and content.