Republic of Ireland and Leeds United legend had his thinking-cap back on tonight as he gave us his all-time Scotland XI on Thursday's Off The Ball. 
Boasting a variety of stars that John came up against and played with over the years, he has opted to go with a 3-4-3 formation to fit in some of the country's incredibly talented players.
So, without further dithering, here's John Giles' all-time Scotland XI: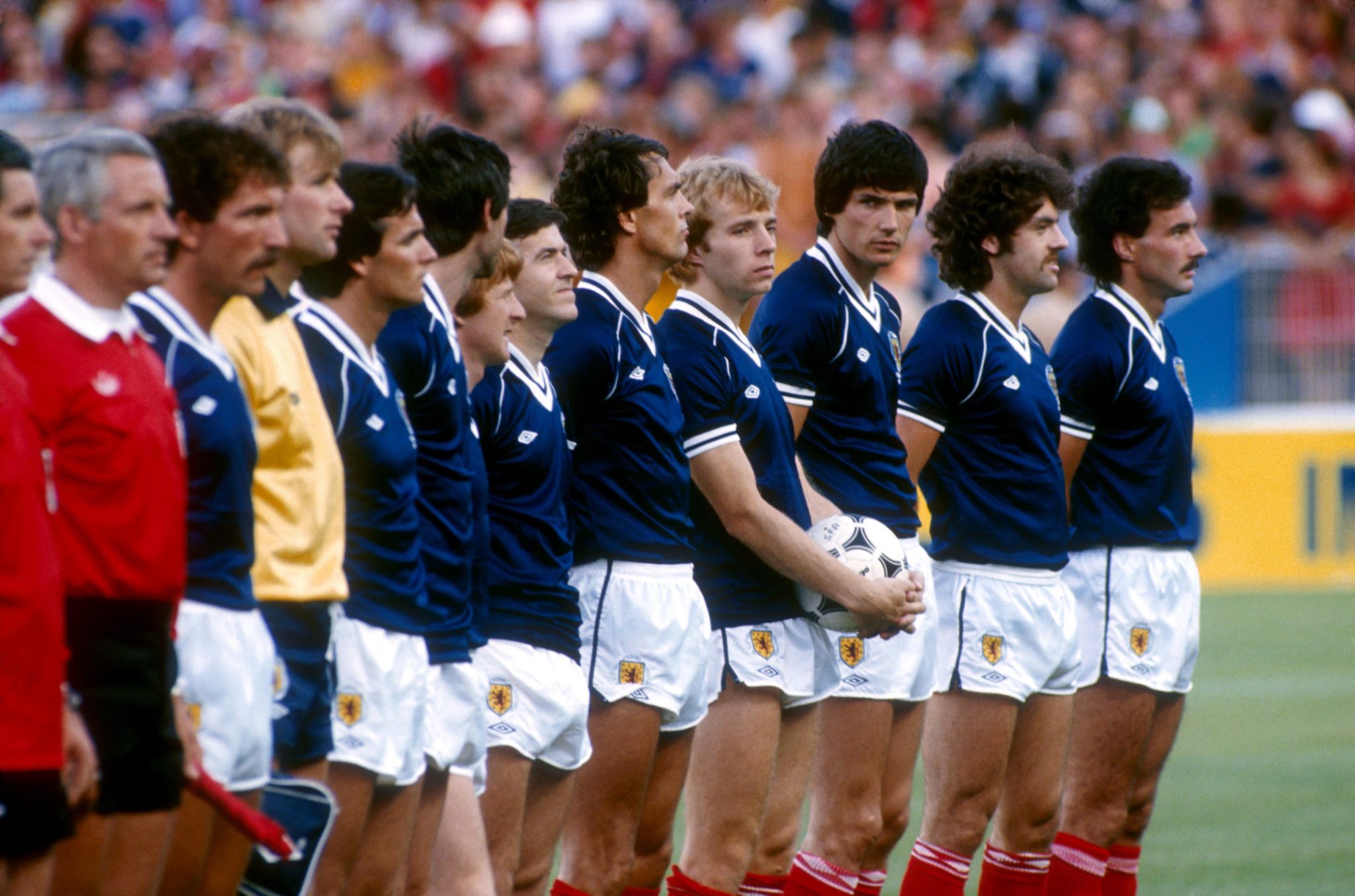 Goalkeeper | David Harvey
Beating the likes of Alan Rough and Jim Leighton for the #1 jersey, John Giles opted for his former Leeds United teammate and roommate, David Harvey.
"He was a very, very solid goalkeeper," explained John of his recollections of Harvey, "he wasn't spectacular like (Pat) Jennings or (Peter) Shilton, but he was very, very good."
Centre-back | Alan Hansen
The first of a few legendary Liverpool players to make the list, the three-time European Cup winner Alan Hansen was a shoo-in.
"I thought he was a great player," noted Giles of Hansen, likening him to Franz Beckenbauer. "He made it look easy and would look to be almost strolling through a match. He was very calm on the ball and could distribute it well."
Centre-back | Billy McNeill
Celtic legend Billy McNeill was up next for John.
"He was Mr. Celtic and a great leader," he recalled. "An old-fashioned centre-half. Big lad, great in air and knew his limitations on the ground. He very seldom made a mistake and just a top-notch lad."
Centre-back | Richard Gough
Former Rangers and Tottenham Hotspur defender Richard Gough made up the defensive trio.
"I thought he was a good all-round player," explained Giles. "He was demanding, quite mobile and used the ball well. He was a good centre-half and a good blocker of shots."
Midfield | Billy Bremner
John's own midfield partner at Leeds United for years, Billy Bremner was the first man named in the all-time Scotland XI midfield.
"He was very proud of playing for Scotland," recalled John, "he was a real Scot, he loved it.
"Billy was an outstanding player and one of the most confident players I ever met in my life. Even before a match, he expected to be the star of every game. A lot of the time then, he was.
"He was always bouncing around, a bloody nuisance in the dressing room because myself and Norman Hunter and a few others were much quieter. But his energy was just unbelievable."
Midfield | Graeme Souness
The Liverpool legend Graeme Souness was another certainty for John.
"Graeme and Liverpool were made for one another," he explained, "he had a great presence and always wanted the ball. He took responsibility always and could dish it out too - a top-class player."
Midfield | Dave MacKay
A man who featured in John's all-time Spurs XI, Dave MacKay partners Souness in this Scotland XI.
"The great Dave MacKay," explained John, "and I don't use that term 'great' often. He was the driving-force in that great Spurs team. A bundle of energy but he could really play - a real player."
Midfield | Bobby Collins
Another former Leeds United teammate of John's, Bobby Collins makes up the midfield quartet.
"He was 75% responsible for the success and the future of our Leeds United team," claimed John. "You just can't beat an old pro like that. He was responsible for our eventual success.
"I went to Leeds when I was 22 and he was playing in the middle while I was out on the right a bit. He was brilliant with me. I had two years as an apprentice under him and he was a great example."
Forward | Denis Law
The only Scottish footballer to win European Footballer of the Year, Denis Law was the first of John's attacking trio.
"Denis was one of the greats too," he recalled of his former Manchester United teammate, "one of the most dynamic players I've ever played with.
"He was aggressive, great in the air, not much of a dribbler but he would contribute so much in winning the ball back and when there was a chance of getting it, he did. He scored a lot of goals too for Manchester United."
Forward | Kenny Dalglish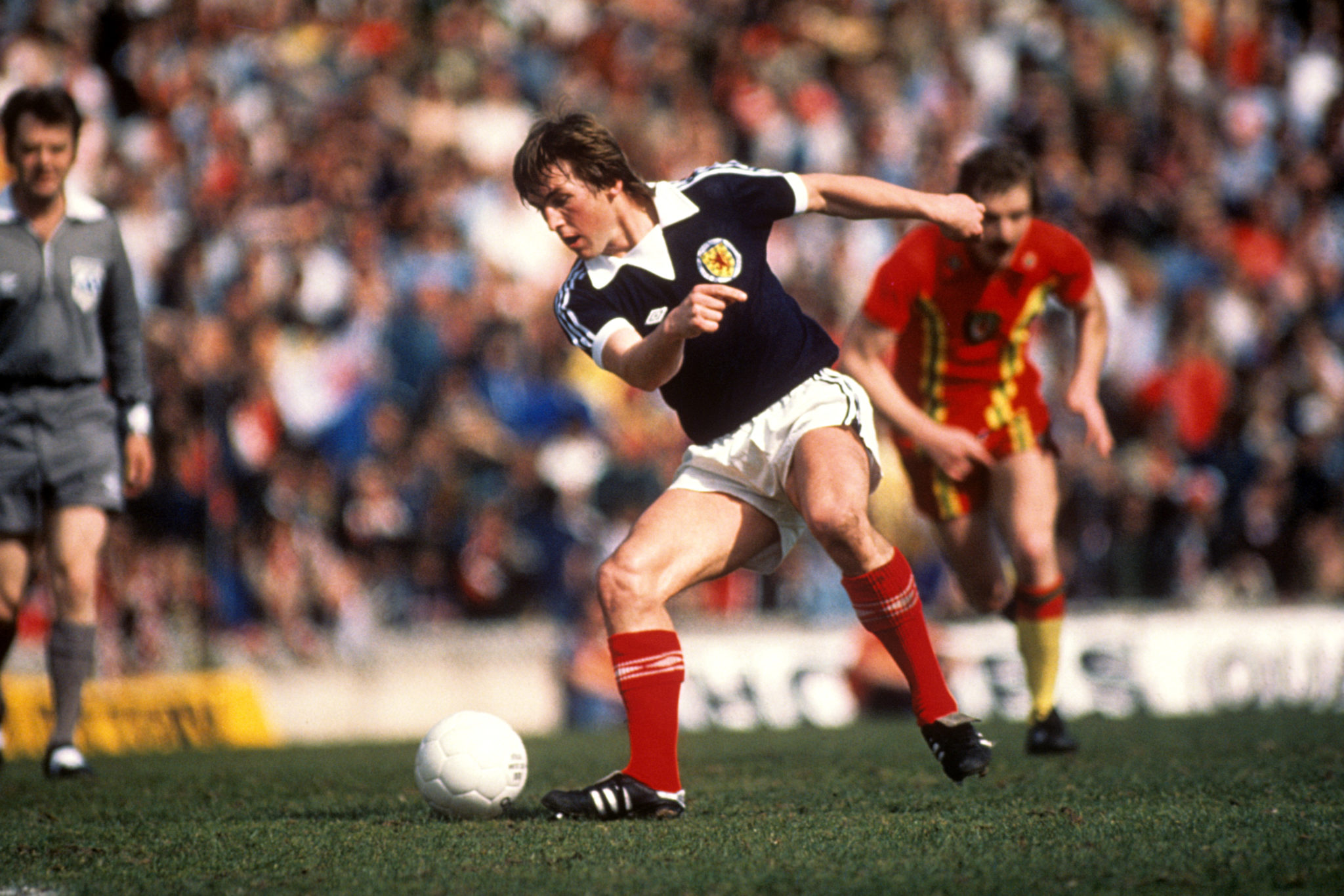 Perhaps the greatest Liverpool legend of them all, Kenny Dalglish was an unquestionable choice.
"One of the greats," he said of Dalglish. "I couldn't speak too highly of him. A phenomenal player."
Forward | John Robertson
One of Brian Clough's star men at Nottingham Forest, John Robertson made up the all-time Scotland XI.
"He was unique," explained Giles, "this lad who looked like a small dumpy fella on the left-wing.
"He was only winger I've ever seen who could control a game out on the wing. His positional sense was unbelievable. You couldn't mark him."
Why not watch back the variety of all-time XIs John Giles has created below:
Clubs:
Livepool | Manchester United | Arsenal | Chelsea | Tottenham Hotspur | Leeds United |
International:
Republic of Ireland | England | Wales | Rest of the World | 
Download the brand new OffTheBall App in the Play Store & App Store right now! We've got you covered!
Subscribe to OffTheBall's YouTube channel for more videos, like us on Facebook or follow us on Twitter for the latest sporting news and content.