Marking the 80th birthday of a dear friend and teammate, Liam Brady joined Thursday's Off The Ball to talk about the career of John Giles in the company of the man himself.
While the pair spent years together at the heart of RTE's football coverage in recent times, Brady explained that his first memories of Giles were watching as a fan when the former Leeds United midfielder graced Dalymount Park for Ireland.
"He was a wonderful player," Brady recalled to Nathan Murphy.
"I'd go to all the games and John played in a lot of them and he was just head and shoulders above everybody else.
"Right foot, left foot, he always had time on the ball, had vision, could spot where the ball needed to go before anyone else.
"And then he could score goals as well, he had a great shot with his right and left foot. He was just a brilliant footballer, so he was a hero of mine before I even got to meet him."
So what was he like to play with then when Giles, the player-manager, called up Brady for Ireland in 1975?
"John was able to give you very precise instructions all throughout the game," the former Arsenal midfielder explained.
"We played alongside one another so we were close to one another and he'd tell me to take up certain positions.
"It didn't take us long before we had a great combination between us, one-twos, and things like that.
"He'd get me free and I'd get him free. He was the conductor of the orchestra, that's how I remember him both for Leeds and for Ireland – he was the main man.
"He'd get the ball from the back four, survey the situation and then decide what to do with it. I was happy to be his pupil if – that's the right terminology."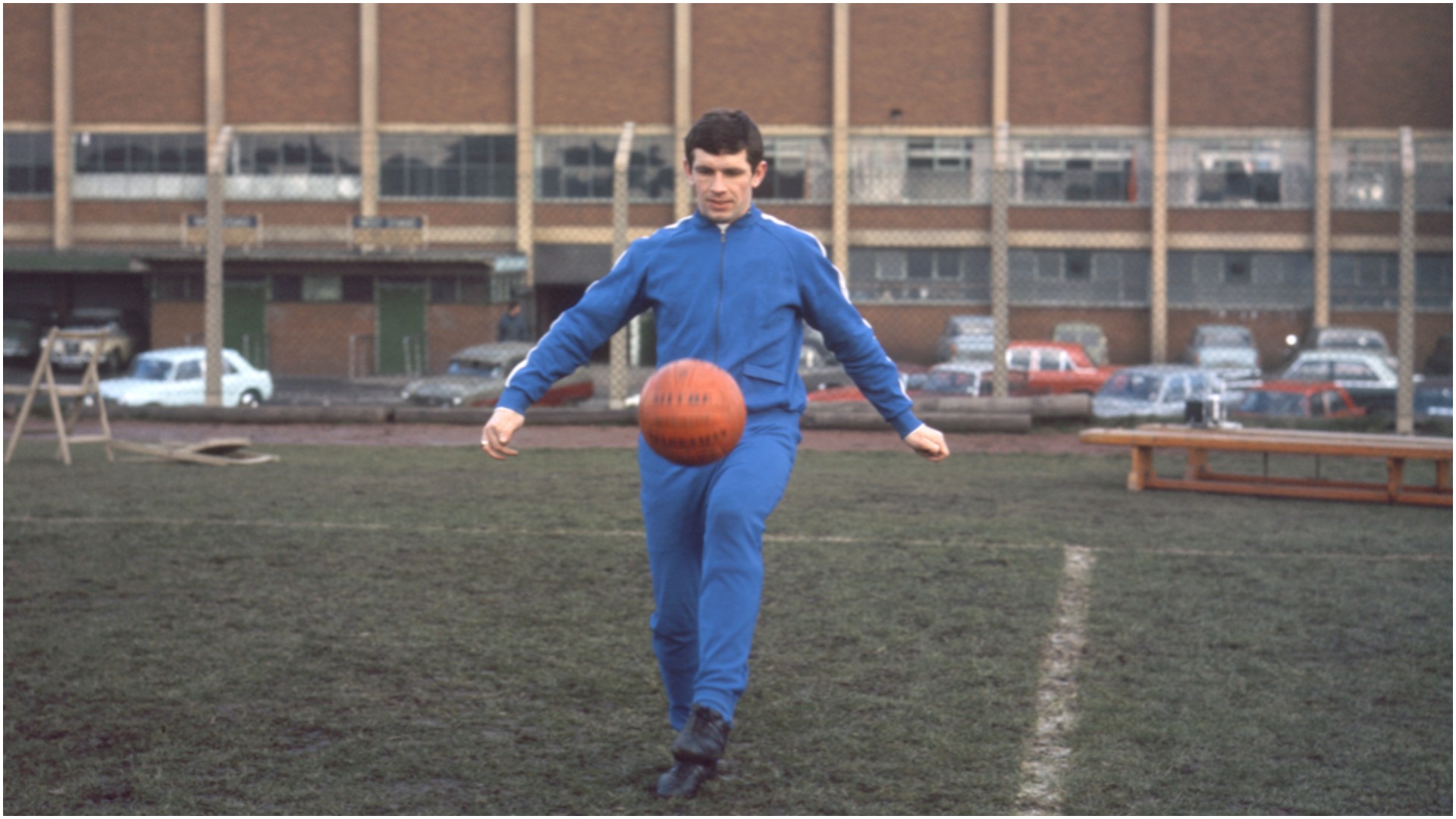 Playing together for four years, Giles and Brady narrowly missed out on qualifying for the 1976 European Championships from a group with the Soviet Union, Turkey and Switzerland.
Leaving his post with Ireland in 1980, Giles took the reins at the Vancouver Whitecaps before returning to manage for one final time with West Brom in 1984/85.
Giles' loss to management
While that marked the end of Giles' time in management and the beginning of a new rewarding career in punditry, Brady explained his regrets that his former manager didn't take up another opportunity.
"It's just a huge regret of mine that he wasn't around when so many good players like Paul McGrath, like Kevin Moran, Chris Hughton, John Aldridge, and Ray Houghton came around.
"I think had he been manager then he really would have taken us a long, long way," Brady added.
"I think management, for John, was not quite what he wanted, it didn't fulfill his life there were too many elements of management he didn't like."
"But he was a great loss, for me, to management. I think John could have managed any of the top clubs in England and done marvelous things.
"When I'm asked who was the best manager you played under, I say Giles and Trapattoni, and I'm honest about that.
"There were things John couldn't get to like when he was a manager and I understand his choices completely, but I think football was at a loss when John gave up management."
Download the brand new OffTheBall App in the Play Store & App Store right now! We've got you covered!
Subscribe to OffTheBall's YouTube channel for more videos, like us on Facebook or follow us on Twitter for the latest sporting news and content.