John Giles was surprised by how successful Jack Charlton was as a manager, because he didn't think he had the knowledge to be a good manager.
Giles and Charlton were teammates at Leeds United in the '60s and '70s. In that time, Charlton proved himself as one of the best footballers of the time, as well as one of the biggest personalities.
While the strong leadership was never in doubt, Giles felt that Charlton lacked a knowledge of the game that would make him a successful manager after he retired from playing.
However, Charlton went on to become one of Ireland's most successful managers, much to the surprise of Giles.
Speaking on Thursday's Off The Ball, Giles discussed why he thought Charlton would not be a good manager.
"I wouldn't have backed Jack at all!" Giles said. "He would have been the last! Jack saw the world through his own eyes. We played as a team. There was our lads, and Jack.
"He saw the world through the eyes of a big centre half whose control of the ball in tight situations wouldn't be good.
"We could win eight matches on the bounce and then lose one. There'd be a crisis meeting. The first hand up would be Big Jack.
"[He'd say] 'Those two guys, so-and-sos are coming back too deep'. We might have played eight matches, winning, doing what we did, but if we played one match, losing, that was the fault, because we were coming back too far.
"If he had the ball at the end of the box, there was a good chance he'd lose it. That's the way he saw it. That was Jack's way."
Charlton was a leader in the dressing room. However it was his knowledge of football that Giles doubted when it came to management.
"There was no doubt about [his leadership]," Giles said. "I was judging Jack by knowledge. What knowledge has he got to be telling players [what they are doing wrong]?
"I didn't bring the personality thing into it. That is what Jack had in a big way. Personality. He was a leader."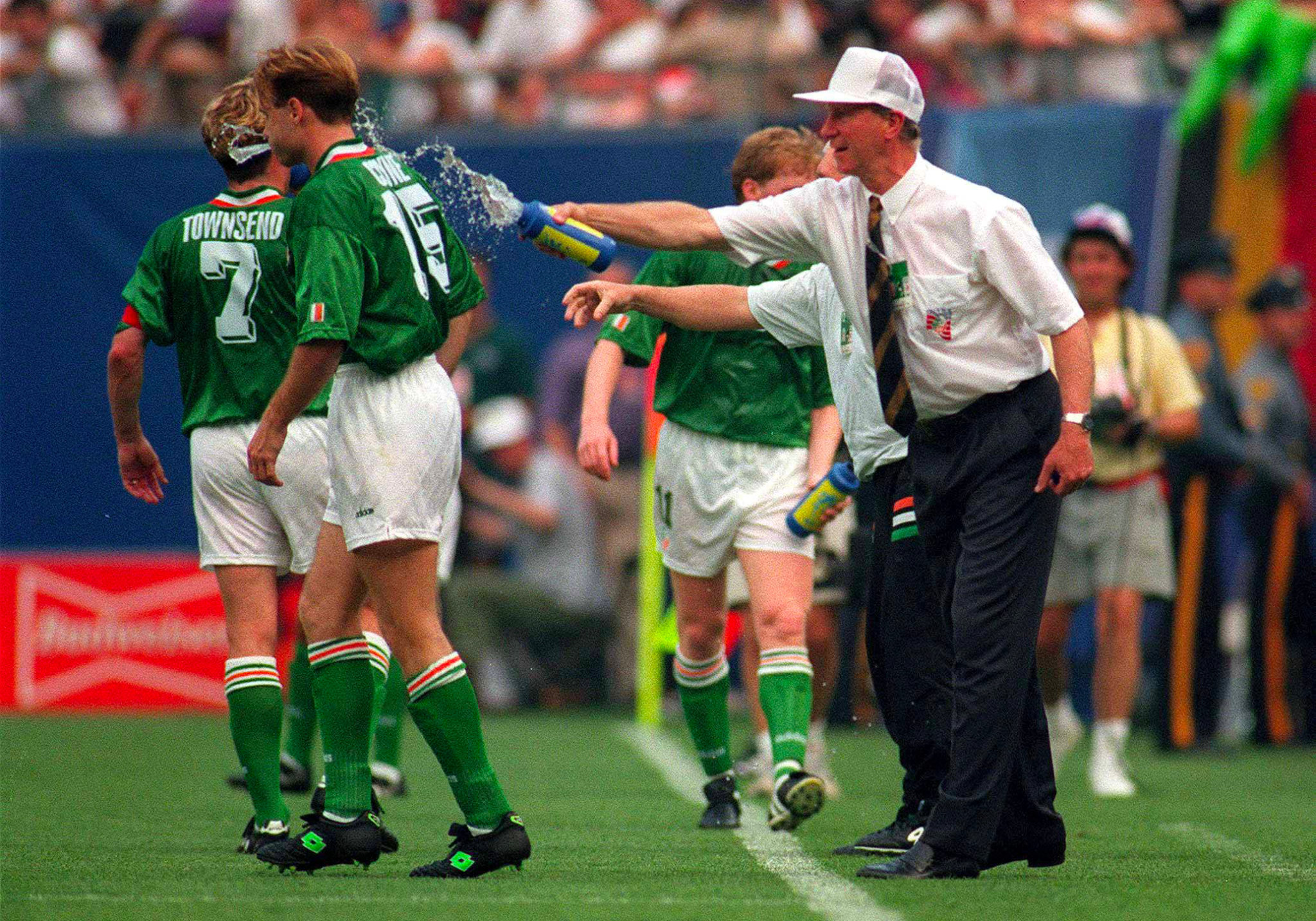 'Bobby Charlton wouldn't play for Jack'
Giles thought that Charlton's personality was what made him a great manager. Even after he enjoyed success, Giles did not believe it was down to his knowledge, but rather his ability to dominate players with his personality.
This was never more evident than when Giles suggested that Charlton's brother Bobby wouldn't make it in his side.
"I remember saying to Jack one time, 'your Bobby wouldn't get into your team'," Giles said. "He said, 'He would, if he did what I F-ing told him to do'.
"It wouldn't be Bobby Charlton anymore. That was Jack. He had that personality to dominate people."
Charlton enjoyed great success with the Republic of Ireland. He managed them to their best ever finish in the 1990 World Cup.
However, Giles felt that this again was due to Charlton's ability to get his players playing the way that he wanted them to, rather than by getting the best players in the team.
"On principle I didn't agree with Jack playing football," Giles said. "He turned out to be a much better manager than I expected him to be.
"I don't think it was necessarily the great knowledge that he had in the game. Let's not forget with the Irish team he couldn't find room for three of the best players in the world in Liam Brady, Ronnie Whelan and David O'Leary.
"Jack didn't want them. He was successful because he believed in what he was doing, he had leadership, and he wouldn't stand nonsense from anybody."
Football on Off The Ball, brought to you by Sky. All the football you love in one place across Sky Sports, BT Sport & Premier Sports.
Download the brand new OffTheBall App in the Play Store & App Store right now! We've got you covered!
Subscribe to OffTheBall's YouTube channel for more videos, like us on Facebook or follow us on Twitter for the latest sporting news and content.