In the aftermath of Glenn Whelan's tumultuous Hearts exit, former Scottish Cup winner with the Edinburgh club Stephen Elliott rubbished the suggestion of club boss Daniel Stendel that the Irish midfielder lacks leadership skills. 
The Republic of Ireland's outstanding performer in 2019, Glenn Whelan has suddenly found himself without a club two months before a critical playoff clash with Slovakia.
Leaving Aston Villa after they gained promotion to the Premier League last season, Whelan, who spent nine seasons in the English top-flight with Stoke City, made the move to Hearts with the hope of playing regular football.
Rooted to the bottom of the Scottish Premiership at the mid-way point of the season, the appointment of Daniel Stendel as a replacement for the sacked Craig Levein has prompted a premature exit for Whelan.
"When the new manager came in, the first person he spoke to was me," revealed Whelan to the Irish Independent. "He was already having a bit of a go."
Making a firm judgement on Whelan's necessity to him and the club, Stendel questioned the Irish midfielder's desire and ability to serve as a leader in the battle against relegation.
As far as Stephen Elliott is concerned, however, Stendel's assessment of Whelan completely missed the mark.
"He had his mind made up already about Glenn and he went in thinking that he's going to try to get him out of the club," the former Hearts striker told Off the Ball. "I don't know what kind of wages Glenn would have been on but I presume they would've been decent compared to some of the other lads, [so maybe that has something to do with it.]
"[But] I spoke to a couple of the lads in and around the club and they had really good things to say about Glenn.
"It disappointed me that Stendel questioned Glenn's leadership because that's something that you could never pull Glenn up on."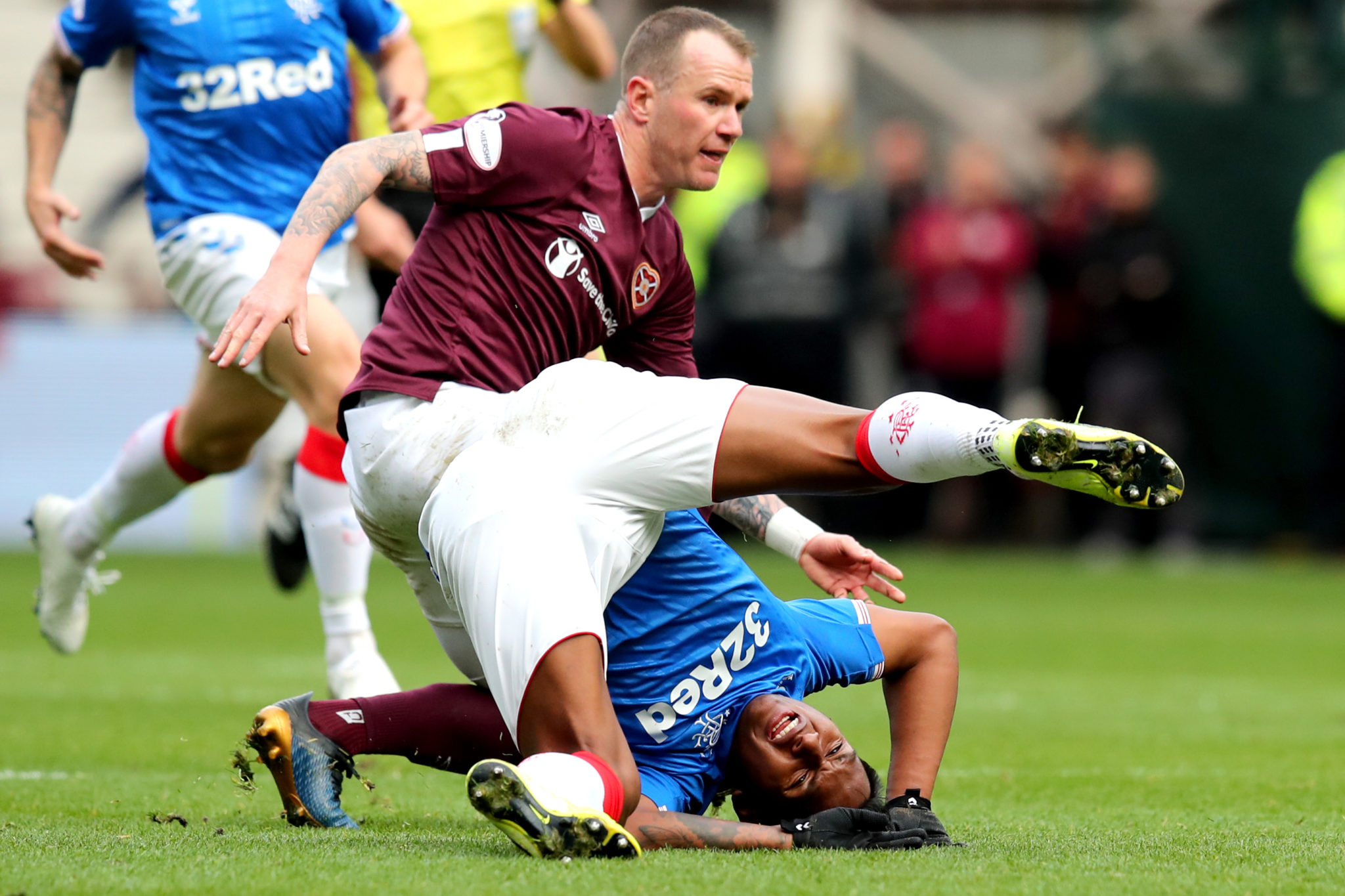 Although their international careers did not cross over, Stephen Elliott and Glenn Whelan both served as academy players with Manchester City.
"We were together at City in the youth team and I know people that have played alongside him," he explained, "and one of his biggest qualities is his leadership skills.
"I read the piece [in the Independent] and I think Glenn was a bit hung out to dry.
"There was obviously a lot of injuries and Glenn was playing every week so that can be difficult when you get into a bad run of form.
"Sometimes as a senior lad the onus is on you a little bit more but Glenn would never not give it a 110% in a game.
"I think for the manager to call out his leadership quality on the pitch was really poor. There's ways of doing things and if he didn't want him at the club, fair enough, but I think there's a way you can do it which can be a bit more classy.
"He could have been a bit more respectful of Glenn Whelan."
Five points shy of Hamilton in 11th, Daniel Stendel is without a win as Hearts manager. On the basis of his treatment of Whelan, the German manager has developed something of a trend in announcing that he could also do without having Christophe Berra at the club.
"I presume he wants to make signings and change personnel around there," reasoned Elliott. "If he gets rid of Berra now as well, he'd be another one I would presume that would be on decent wages.
"It's been a little bit of a crazy house this season though. Obviously Craig Levein was in there for a while and got sacked but he's still there, him and Austin MacPhee, who was assistant manager, still there behind the scenes.
"I don't know totally what's going on at the club at the moment but whatever it is, from a Hearts point of view you'd want it sorted it quick so they can get some points going forward."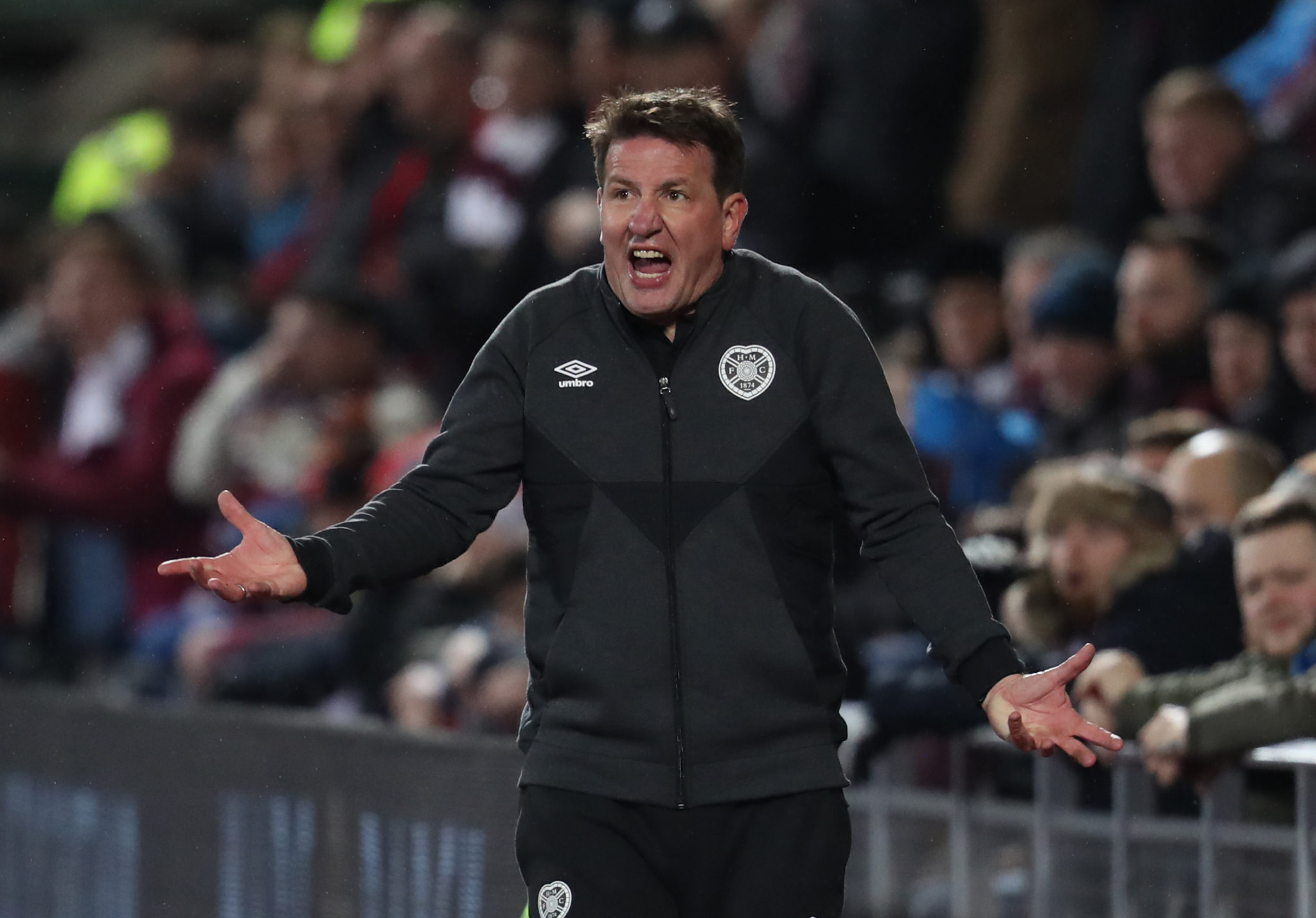 As for Glenn Whelan, however, his future now lies elsewhere.
"He's still very fit, Glenn," pointed out Elliott. "He's been very lucky over the years he hasn't picked up any major injuries so he's fit and raring to go.
"I'd be very surprised if there isn't Championship clubs that would be looking and being alerted that he has been made available again because he could go in and do a really good at many a club and I'm sure he won't be struggling for offers over the next week or two.
"From his point of view, I'm sure he wants to get it done and get another club sorted quickly because there are some big games [for Ireland] coming up in March and I'm sure he wants to be match fit when they come around."
Download the brand new OffTheBall App in the Play Store & App Store right now! We've got you covered!
Subscribe to OffTheBall's YouTube channel for more videos, like us on Facebook or follow us on Twitter for the latest sporting news and content.