Erling Haaland is the most sought after striker in European football and Manchester City have him firmly in their sights this summer as they look to replace Sergio Aguero, according to Miguel Delaney.
Pep Guardiola has been coy so far about the prospect of snagging Haaland, however, he is City's number one target says, Delaney.
"Absolutely that is the case," Delaney said of City's intentions.
"Everyone you speak to in England says that City think they have him or at least have something in place that makes them very confident [of signing him].
"I do not think that wages or anything like that have been agreed and a lot of people in England think that the purpose of this European tour or tour of Spain with Raiola to the two Spanish giants is basically to drive City's offer up or to show that they have a bit of competition.
"I actually think that the competition is more alive than people realise.
"I think he will end up in Spain from talking to people close to him."
The bonus for Haaland playing in La Liga
The Norwegian striker's inner circle are confident that Haaland can continue to perform at the pinnacle of the European game well into his late thirties.
For that reason, perhaps Raiola and Alf-Inge Haaland are of the belief that a move to Spain would preserve Haaland's body and prolong his career as a result.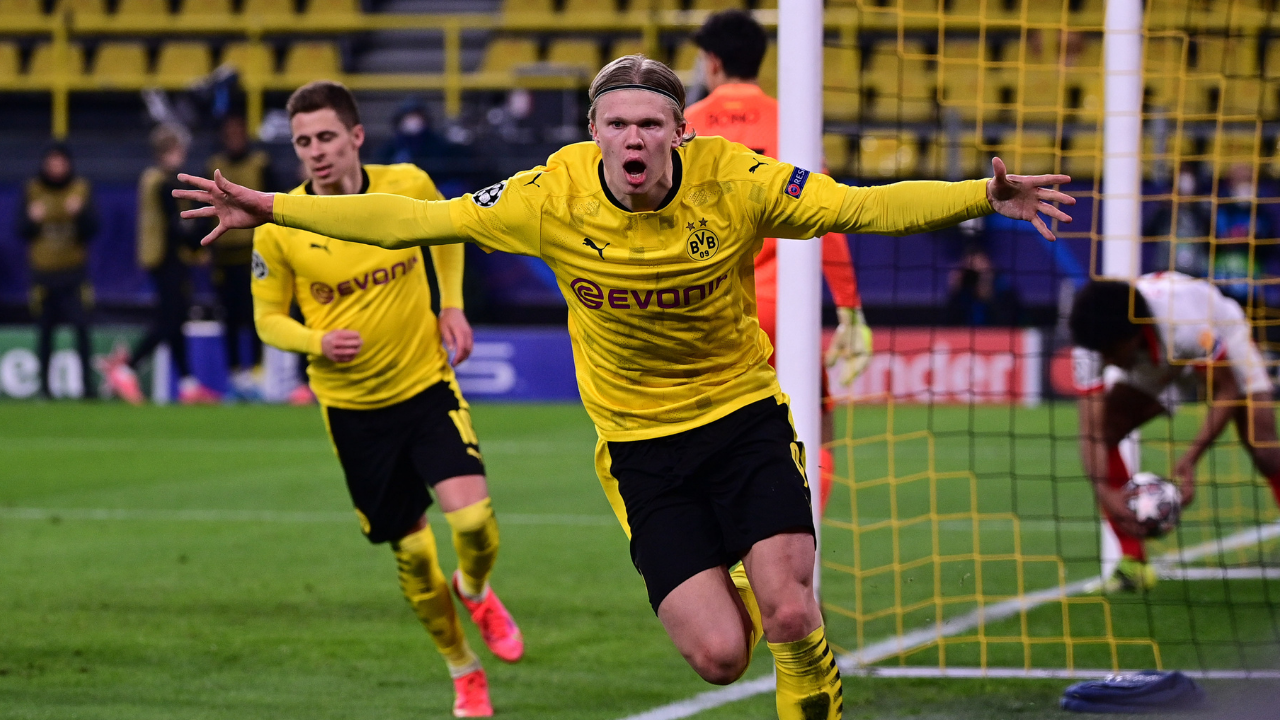 "Haaland's father, Raiola and all the people around him, they see him as being capable of having a career well into his thirties much like Ronaldo in that sense," according to Delaney.
"In contrast to Ronaldo, they think it may mean that the best option now, while he is still developing, is that he should go to Spain."
Ronaldo famously moved from Sporting Lisbon to Manchester United where he was incredibly successful in England.
The Portuguese superstar then moved to Real Madrid where he further cemented his status as one of the greatest players in the history of the game.
With that in mind, will Haaland circumvent English football for the time being and opt for Spain instead?
"If you are at one of the big two in Spain it is a more forgiving league than the Premier League," Delaney said.
"Certainly the schedule is not as intense for one thing."
Will Barcelona or Real Madrid swoop for Haaland?
Barcelona and Real Madrid still hold immense sway in European football, however, their shaky financial situations mean a deal for Haaland would not be a foregone conclusion.
"The Spanish two obviously have such a difficult financial situation," Delaney accepted.
"If Dortmund do not make the Champions League, which does seem very likely at this point, then maybe England or Manchester City will represent the more obvious offer.
"The Spanish giants have probably suffered more than most in football, relatively speaking because of the position they were in and the effect of the COVID-19 crisis.
"One of the main reasons we are seeing so much about a potential European Super League is because the Spanish two, or three with Atletico, want to increase their revenue streams.
"They fear they are being left behind by this new money from the Middle East which they do not have access to in the same way because they are member-owned clubs.
Haaland has the world at his feet and can essentially choose the next club he wishes to play for if they can afford to pry him from Dortmund.
As he continues to put on convincing performances and exhibits his ruthless goal-scoring ability, this may shape up to be one of the most drawn-out transfer sagas in recent memory.
Download the brand new OffTheBall App in the Play Store & App Store right now! We've got you covered!
Subscribe to OffTheBall's YouTube channel for more videos, like us on Facebook or follow us on Twitter for the latest sporting news and content.