Glenn Hoddle recalled playing under Arsene Wenger at Monaco in the late 1980s and described how he knew immediately that the Frenchman would have a transformative impact on the game. 
Having previously spent his whole youth and senior career at Tottenham Hotspur, Hoddle moved to Wenger's Monaco in 1987, at the age of 29.
"I wanted to go abroad to experience and expand myself as a player," Hoddle said on OTB Sports' Cadbury FC roadshow.
"Arsene was way ahead. It was just mind-blowing."
Hoddle outlined what made Wenger's management and training methods so exceptional.
"I used to drive back along the coast after training and reflect on the day's work. I never really came away thinking that I learned something special there from Arsene," he said.
"What it was, was his management of the whole situation, he was way ahead. I'd never seen someone prepare training like he did, he was in there hours before and everything was absolutely meticulous. 
"The warm downs were 45 minutes and massages were compulsory after training. At Tottenham, we never did anything like that.
"I was fitter at Monaco than I ever was at Tottenham. I couldn't believe the difference in how I felt physically, it was quite incredible."  
Wenger also knew exactly what he wanted from every player in his team and was able to communicate the roles and responsibilities effectively, according to Hoddle.
"The system he wanted to play was laid out, you knew exactly what your job was. The preparation was second to none," he said.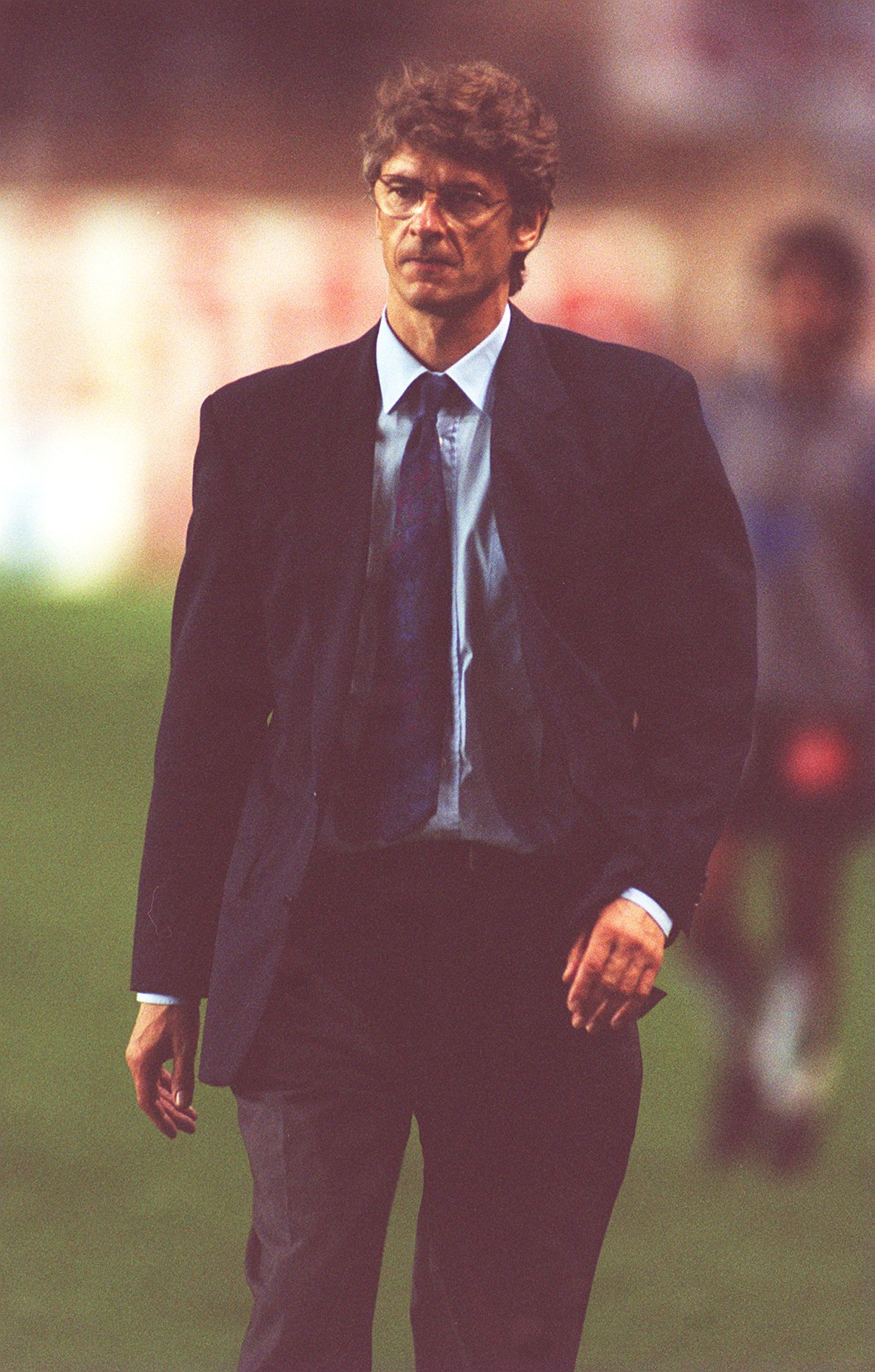 Hoddle remembered a moment when he was playing as a number ten in his first pre-season game at Monaco. Out of habit, the former England international was tracking back and working hard defensively in his own half. 
"Arsene Wenger came in at half-time and said to me, ' Glenn you're coming back far too deep, I want you to play in the opposition's half '. This was music to my ears," Hoddle said.
"I had never had that instruction in the whole time I had been playing in England, whether it was for the national team or a club side. Arsene knew though that he had to give me some freedom to get into good positions on the ball. I flourished and we won the league that year.
"I loved my whole time in Monaco. It was an eye opener with how different it was to English football at the time."
This spell in the south of France was also central in Hoddle's decision to pursue a career in coaching.
"I had this terrible knee infection which took me out of the game at Monaco for nearly a whole season so I went to watch every game in the stands and it was almost like a coaching apprenticeship for me," he explained.
"I started looking at the game from the point of view of a coach. It was like another set of curtains started to open and the game just becomes completely different.  I felt that actually, I could do this in the future."
Hoddle returned to England in 1991, taking over as player/manager at Swindon. He moved on to fill the same role at Chelsea in 1993, before becoming England manager in 1996.
Keep an eye on OTBSports.com and all of our social channels for more from Harry Redknapp and Glenn Hoddle at the OTB Cadbury FC Roadshow.
Download the brand new OffTheBall App in the Play Store & App Store right now! We've got you covered!
Subscribe to OffTheBall's YouTube channel for more videos, like us on Facebook or follow us on Twitter for the latest sporting news and content.