Irish football did a lot of incredible things in the '90s, one of those things was this electric orange 1997 Ireland away jersey, writes Joseph Conroy.
I have a vague memory of a handful of Irish players popping up on either The Late Late Show or Kenny Live to launch the kit and the awkward spot ending with 'Gaybo' or Pat saying, 'You won't get run over anyway,' or something to that effect.
Great times.
The loud Irish and glorious orange shirt of the mid-90s has since gone on to achieve cult status among fans, popping up at every Ireland match and selling at inflated prices online.

Just look at it in action during Ireland's frantic and calamitous away loss to Macedonia in 1997.
The game ended 3-2 and put a massive dent in Ireland's ultimately-unsuccessful France 98 qualification campaign:
Once off
But this proved to be a one-hit wonder. Over 20 years later, the Boys in Green have never reverted to an orange alternative kit.
Ireland have mainly stuck to white with the odd dash of orange but never another full-on Dutch-style effort.
Over the years the squad has even had a screwball grey shirt and a few black offerings, but no orange.
When New Balance replaced Umbro as Ireland's kit supplier I thought the new guys might shake things up and that a move back to orange could be on the cards.
That hope was short-lived. If anything their initial efforts showed more conservatism than the end of the previous era.
Its closest flirtation with the colour has come with an occasional dash here and there.
Speaking to The 42 when the 2018 away strip was launched, Jonathan Courtenay - the owner and MD of JACC Sports Distributors, who have been managing the FAI's kit deals since 1994 - said that the company is conscious of a demand for orange on Ireland shirts:
"We've had a great reaction to the last couple of kits, anytime we've had orange in there it's been really positive. Orange is a third of the colour of the flag, after all, and although it can be controversial, in certain circumstances [more on that later], I always like to see it in there."
However, the latest grand-but-bland second kit ditches the colour entirely.
New Balance have opted for muted white with little more than a crest, and supplier and sponsor logos (more on that later, too!).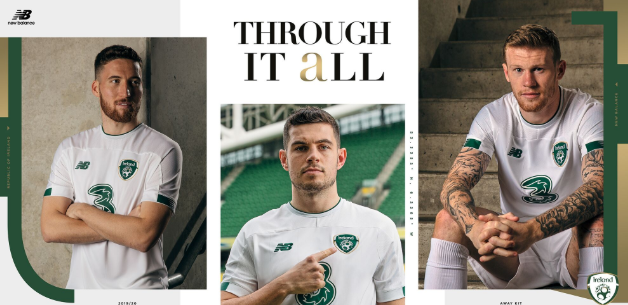 Cult status
I decided to get the thoughts of Classic Football Shirt's Gary Bierton, who is the GM of the retro-football company which started as an online venture in 2006 when his brother found an England Italia 90 away shirt for £5 in a charity shop for a Gazza Halloween outfit.
After the party, he put it on eBay and it sold for £50. They realised there was a market for old jerseys. Since then they have amassed the largest kit collection in the world.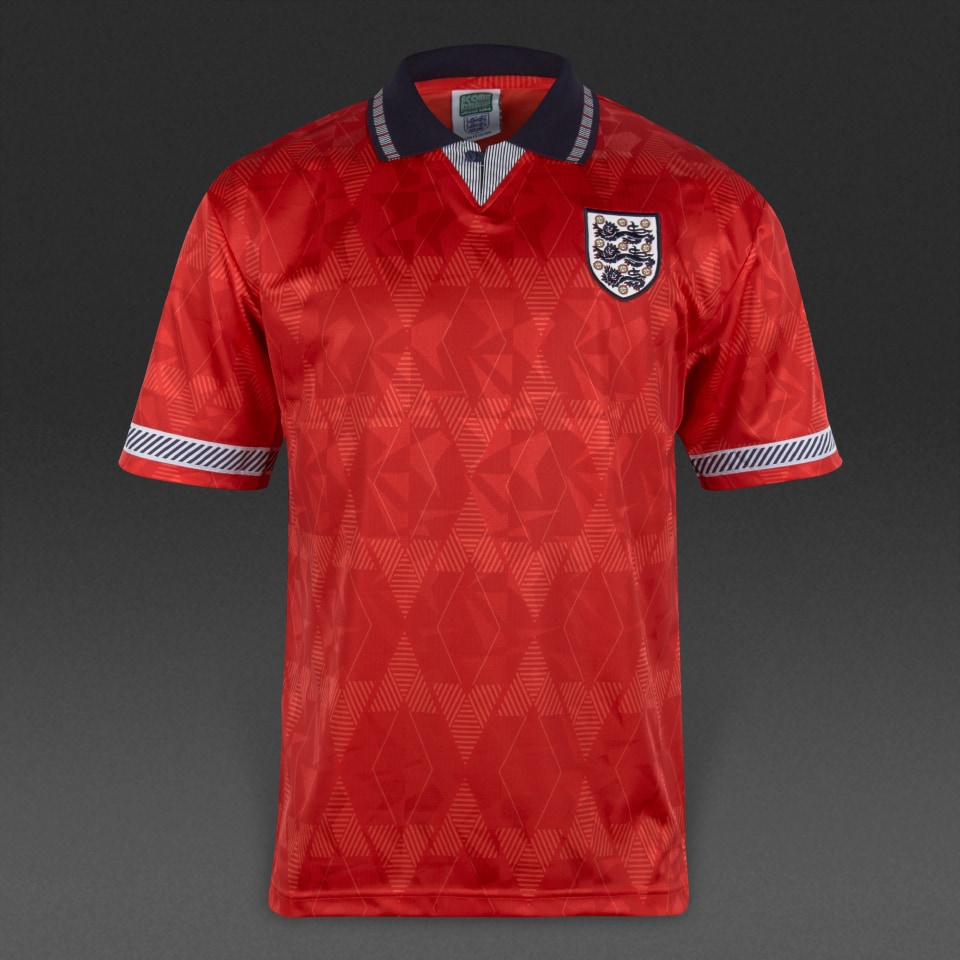 "Looking back at that trend now, the boldness is something you'd expect to see today," he says, taking in the orange Irish away shirt.
He adds that in the past few years, clubs and countries have been going back to '90s-inspired colourful shirts, citing a new Barcelona goalkeeper jersey leaked this week as a prime example.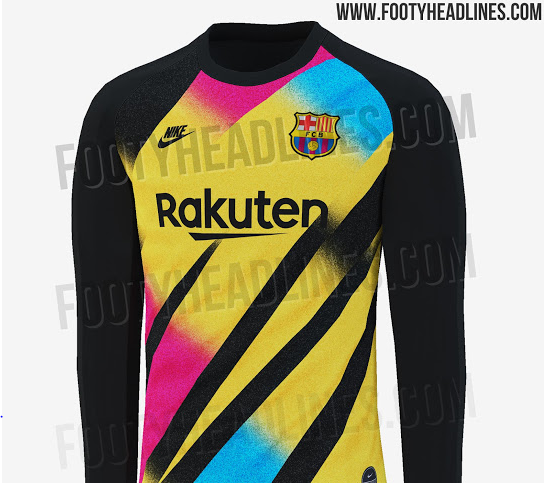 Gary is quick to point to the obvious elephant in the room and the political connotations that an orange shirt can have as a potential reason why it has not been used again.
He notes that a Glasgow Rangers orange third kit from 2002 has achieved cult-status on the Blue side of the city.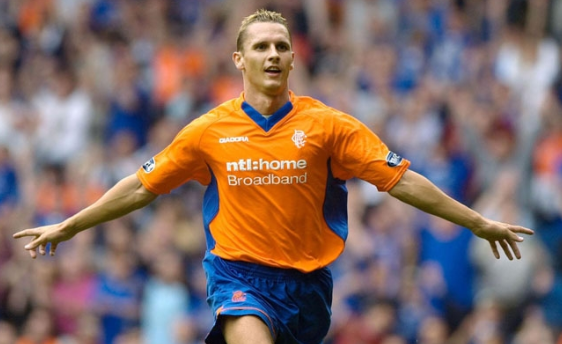 At the club's AGM that year, Rangers' chairman was forced to defend the choice, after a shareholder confronted him saying that the kit was needlessly provocative.
While the jersey was popular at Ibrox, the orange was dropped the following season.
At the time the club released a statement saying that the decision was due to commercial not "political reasons," following accusations that it had been trying to cash-in on sectarian tensions.
The team returned to an orange third kit last year.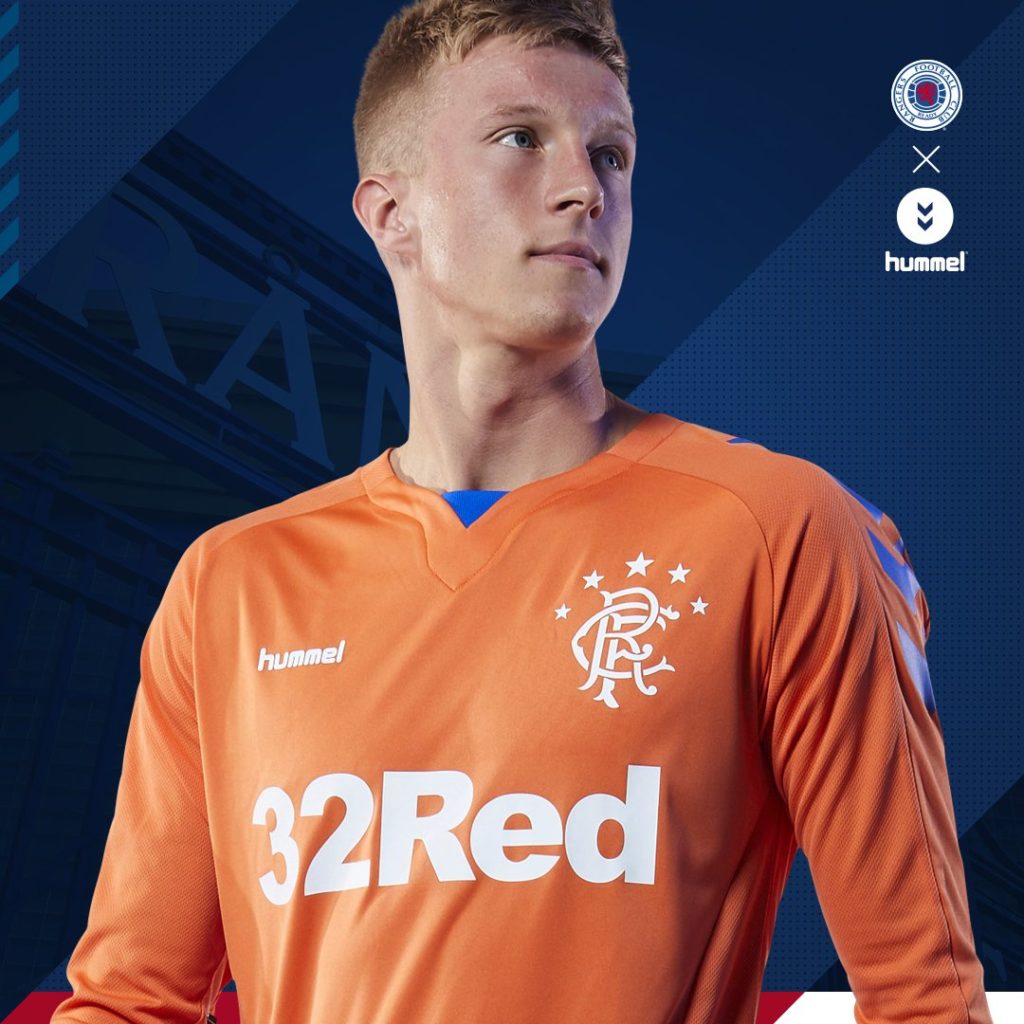 Perhaps 1997 was too early for Ireland to go orange and the shirt was a flop?
Maybe 23 years later, in 2020, will be the year to see if Ireland fans are ready for something different and a return to the colour.
Garry adds that since the start of Classic Football Shirts, Irish gear has been in high-demand - particularly since through a quirk of Irish capitalism we are one of the only countries to have a sponsor on our national jersey.
We slapped Opel across our green and white shirts in 1986 (the first country to ever do so) and never looked back.
"I've always received emails and questions across social media looking for player-issue Irish shirts," Garry told Off The Ball, adding that the Green Army are "willing to pay more," to bag logo-less shirts.
Incorporating these often invasive logos is a challenge for modern kit designers at the best of times and it's hard not to be jealous looking at other teams fans' crisp sponsor-free jerseys next to ours, making the design even more important.
But back to the orange Ireland away jersey
Gary also told me that there's no secret formula for a cult kit, but things generally work in a 20-year cycle as fans in their 30s find themselves looking back to the kits from of their childhoods:
"It's generally the kits from a sweet spot when you were 11 or 12 that people return to," he continued.
When they first started selling, the late 80s were all the rage. Now peak demand has slid towards the mid-90s (around the same time as our Irish orange experiment).
He points to Adidas's 2018 World Cup kits which drew heavily from '90s templates as an example of how designs are being recycled.
So, maybe I want to see an orange Irish jersey because the old one was in my retro shirt rose-tinted-sweet-spot. I was eight years old when it was released.
But maybe it's something else
First, off non-white away strips that aren't orange are pointless and have nothing to do with anything Irish.
Think of a crowd of Irish fans, it's green and white, with the odd black shirt sticking out like a sore thumb and taking away from the explosion of colour.
Flares of orange in the stand are only going to add to any occasion, just think of the Dutch fans at any major tournament.
Their orange wall is consistently one of the most impressive sights in world football.
A cursory Google search of the colour white and its deeper meanings pulls up words like purity, innocence, simplicity, modern, and openness.
That is in contrast to orange's enthusiasm, excitement, warmth, energy, adventure and fun.
That's the kind of football I want to see because it sounds fun and football is meant to be fun and so are football shirts.
Legacy
Gary ends our conversation about modern shirts of the topic of brash-logos which are pushing fans back to old designs.
He worries that in 20 years' time, fans won't be harking back to the current crop of kits and that they won't have the same memories as '80s and '90s kids.
New shirt, classic sponsor

Should Man United go back to that classic Sharp sponsor? pic.twitter.com/8wBnLx64hn

— Classic Football Shirts (@classicshirts) May 16, 2019
He also points to the fact that appearing at international tournaments gives shirts the chance to leave a legacy and that these are the jerseys that fans seek out decades later.
If we make it to Euro 2020 let's do it with another orange away kit that young Irish fans will look back at and say, I remember loving that jersey.
Download the brand new OffTheBall App in the Play Store & App Store right now! We've got you covered!
Subscribe to OffTheBall's YouTube channel for more videos, like us on Facebook or follow us on Twitter for the latest sporting news and content.