Shamrock Rovers striker Jack Byrne is hoping to earn his spot back in Stephen Kenny's squad with some strong performances in a competitive League of Ireland.
Byrne returned to Rovers at the start of the season, following a stint in Cyprus with APOEL. He has started in all three of Rovers' League of Ireland matches so far.
In Rovers' 3-1 victory over Drogheda United on Monday night, Byrne looked to be getting back to his best form, as he scored what has been considered one of the goals of the season so far, and added an assist to his name.
He spoke to OTB Sports' Nathan Murphy after that performance about the competitiveness of the League and his ambitions now that he is home.
Byrne scored one of the goals of the season late in the first half to put Rovers 2-0 up at half time. However, he somewhat downplayed how good of a strike it was.
"It was a good goal," Byrne said. "It is good to be backs scoring goals. In Tallaght, it is definitely up there with the best that I've scored."
He has been partnering with Daniel Mândroiu up front for Rovers since his return. Although they are both playing a version of the number 10 role, Byrne explained how the pair work together in different areas of the pitch.
"Danny's strengths are running off the game and getting in behind," Byrne said. "He can score a lot of goals this year for us.
"It is up to me find Danny, it is up to him to stretch defences and leave that gap for me. Goals win games and that's what we need to do. We need to score goals and I back myself to find them.
"Danny is quick. His runs are really good, so if I can find him we will get plenty of goals."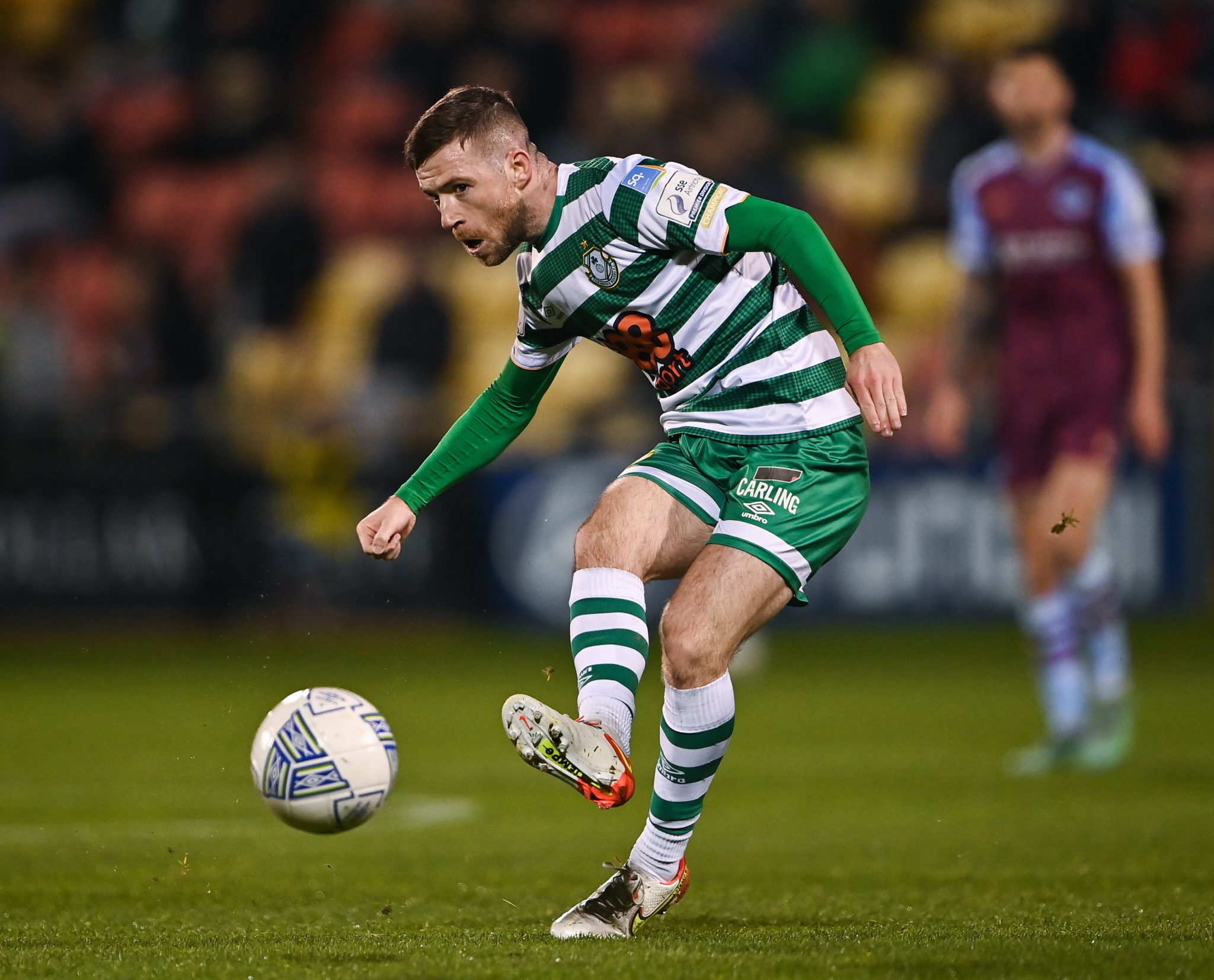 A competitive League of Ireland
While Rovers are defending champions of the League, they have not had it all their own way so far this season. Prior to their 3-1 victory over Drogheda United on Monday, they had travelled to Derry City on Friday, losing 2-1.
Byrne relished hte competition, not just for the football on the pitch, but also for the hostility of the crowd.
"It is competitive," Byrne said. "Up in Derry the other night, we don't want to go up there with a man and his dog watching the game.
"We want to go up there where it is hostile, half of the town are out at the game wanting you to lose. That's what we want. We want that when they come down here!
"Our fans have been unbelievable this year since I've come back. We don't want the league handed to us, if we are going to with the league.
"We don't want anything handed to us. We want to go out and win it, and if somebody else takes it off of us, well done, fair play. That is the way it should be, that's better for Irish football."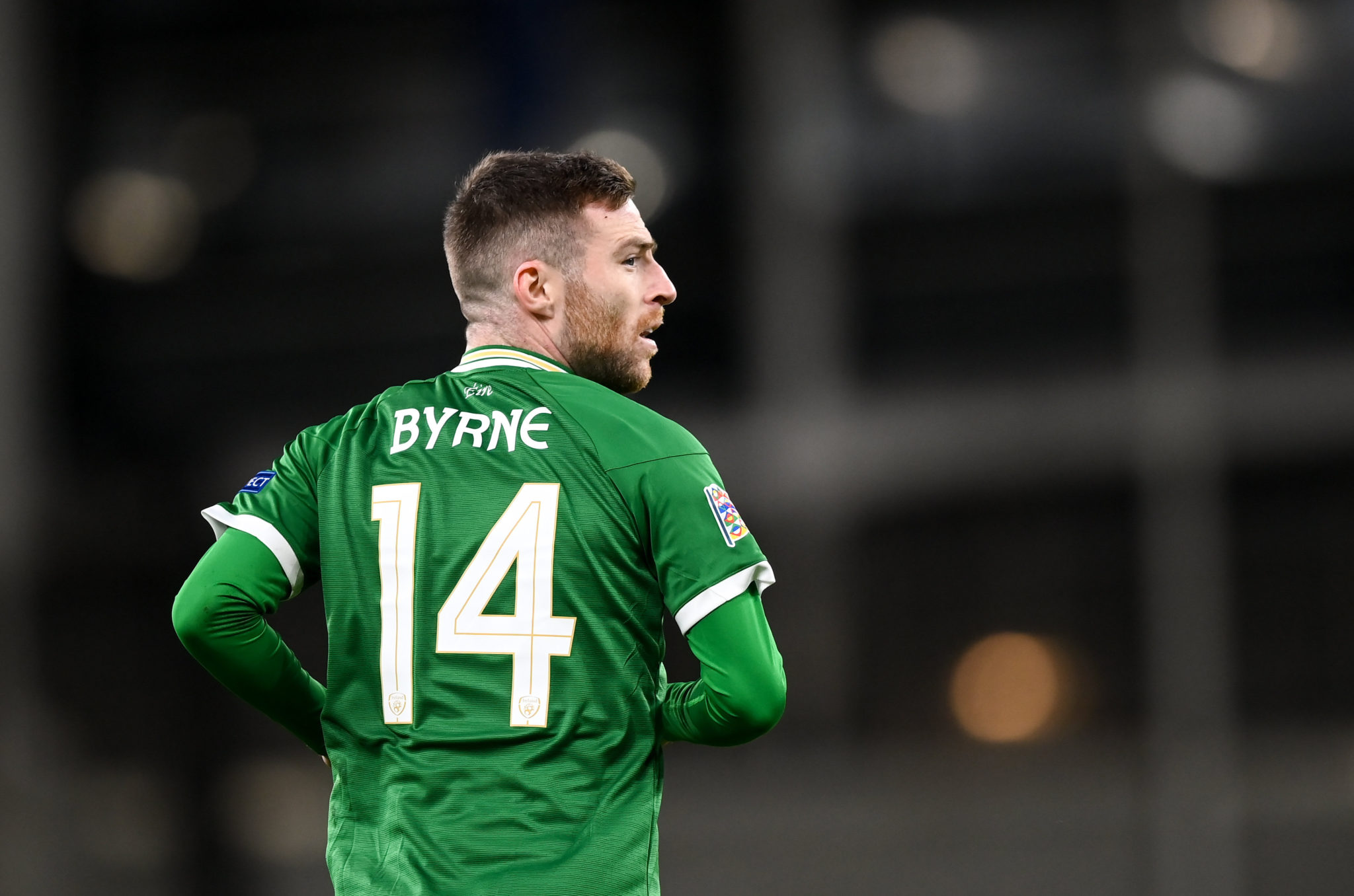 National ambitions
The last time Byrne played in the League, he was widely regarded as 'the best player in the country'. However, he has not played for Stephen Kenny's Ireland side since 2020.
This was largely due to a herniated disc in his back which required surgery, and ruled him out of the World Cup Qualifiers in 2021.
Now that he is back in Ireland, Byrne hopes that he can rediscover the form that he was in before his injury and earn a spot in Kenny's squad yet again.
"Stephen texted me before the UCD game," Byrne said. "He said, obviously, well done getting back from the injury. It actually gave me a bit of a lift. It was nice, it was genuine.
"I couldn't explain the kind of lift that it gave me, but it gave me something. It was nice of him to do that, he didn't have to do it.
"Do I think I'll be in the squad? It is nothing like that. I need to do more. I need to score more goals, get more assists. Do I think I could be at some stage again? Of course I do!
"I want to set those targets but it is not going to happen overnight. I need to do what I did when I was here the last time. Play well and be consistent. It is not going to be given to me, I need to go and take it."
Download the brand new OffTheBall App in the Play Store & App Store right now! We've got you covered!
Subscribe to OffTheBall's YouTube channel for more videos, like us on Facebook or follow us on Twitter for the latest sporting news and content.