Former Manchester United, AC Milan and Netherlands defender Jaap Stam picked a frankly outrageous five-a-side team of his teammates at the latest OTB Sports roadshow. 
It is hardly surprising that Jaap Stam has the makings of a five-a-side team that could trouble just about any group of players you might throw up against them.
From PSV Eindhoven to Manchester United to Lazio to AC Milan and finally Ajax, the former Dutch international has played with outrageously talented players over his career.
When he sat down to speak with us for the latest OTB Sports' Cadbury FC roadshow, Stam sifted through some of those big names and decided upon a five-a-side team he would put up against anyone.
Jaap Stam's five-a-side team
Peter Schmeichel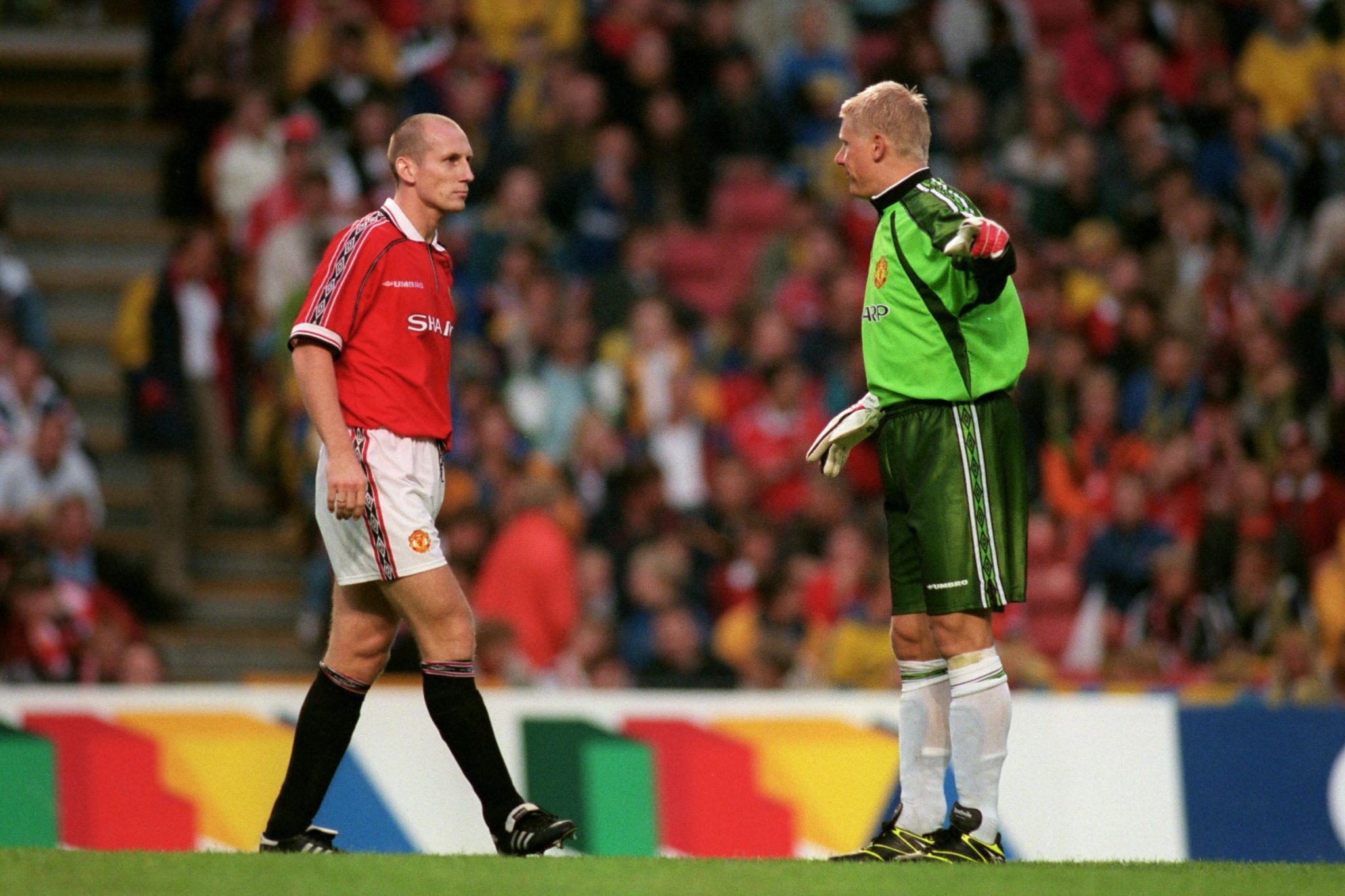 Although they only spent one season together at Manchester United, Peter Schmeichel left his mark on Stam.
Regularly playing just in front of the Danish 'keeper, the Dutch centre-half was in little doubt that Schmeichel was the man he would want in goal.
"He is so big that he'll fill up that goal straight away playing five-a-side," Stam joked, before going on to list some of Schmeichel's strongest traits.
"Peter's been a great goalkeeper, his reach is enormous... but his reactions were so good as well and that is why I picked him. It gives you a great feeling of security... knowing that Peter is there to help out as well [if we slipped up.]
"He always kept you on your toes as well. Even when he made the mistake, he would be shouting at us!"
Alessandro Nesta
The one defender Stam has chosen for his team, Nesta played with the Dutch defender at both Lazio and AC Milan.
"He was like the modern defender," Stam explained, the Italian Nesta some years ahead of his time during his playing pays, "he was very comfortable on the ball.
"When you play on a small pitch you need defenders who can defend but who are also quite comfortable on the ball."
Andrea Pirlo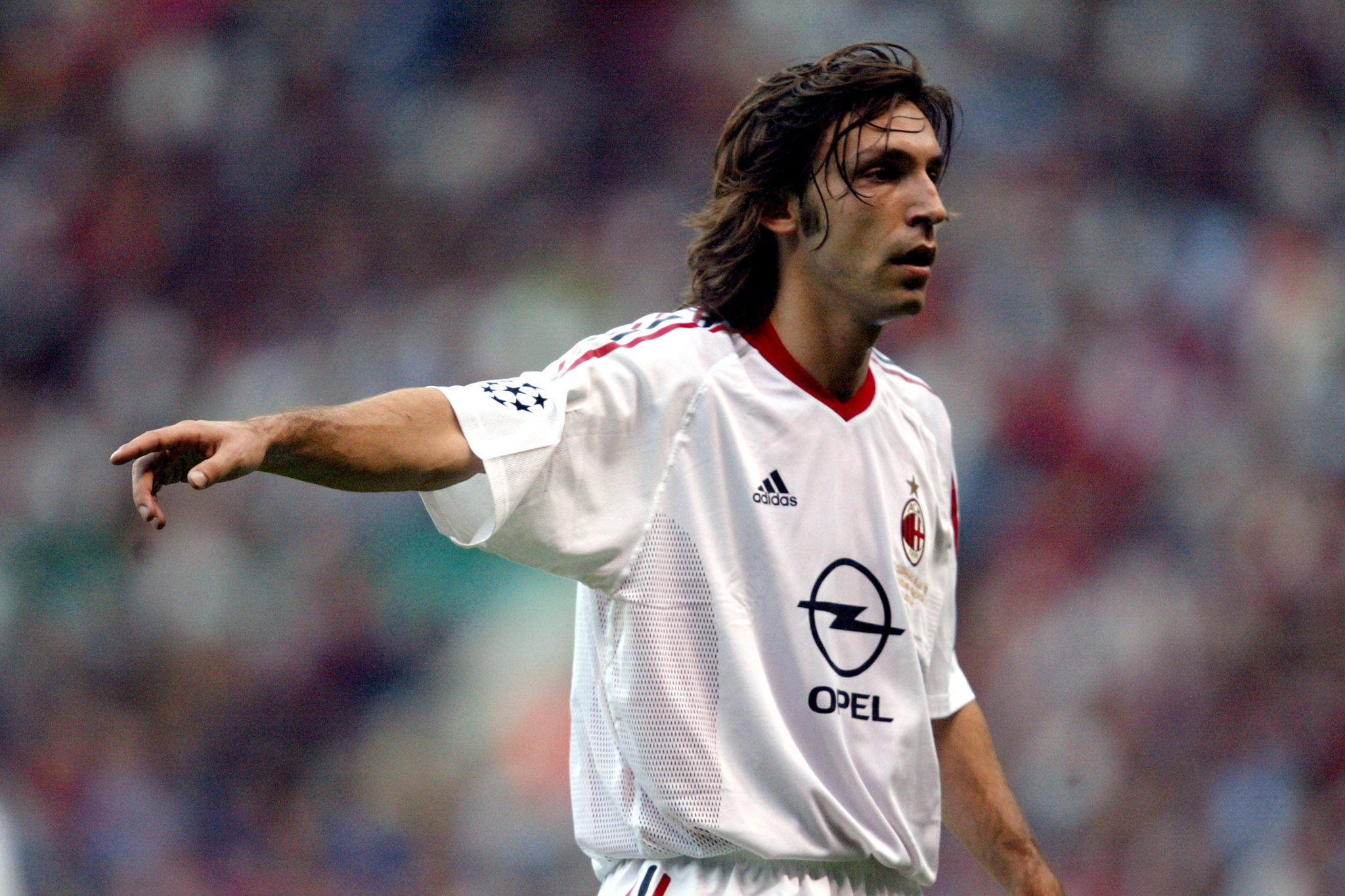 The second former AC Milan player to make Stam's five-a-side team, Andrea Pirlo is the perfect player for such a situation.
"It was a very tough decision," he admitted, the choice coming down to picking one of Pirlo and his former Manchester United teammate Roy Keane.
"I picked Pirlo because of his technical ability on the ball and his passing accuracy. That's not to say Roy is less than him, but I think Pirlo is a little bit of a different player than Roy in taking up his positions."
One of the most feted footballers of recent years, Stam outlined what makes Pirlo so appealing a teammate.
"You can always give him the ball," he explained, "even when he is the one under pressure [and] he knows what to do and how to make the right decision."
Paul Scholes
Another Manchester United teammate, Stam holds Paul Scholes up there as one of the very best players he ever shared a dressing room with.
When it comes to picking a five-a-side team, there's no way he was missing out.
"Scholesy was one of the most underrated players in the world basically," Stam insisted. "I think Paul was one of the best midfield players [in his era.]
"His quality was outstanding in terms of on-the-ball, his touch, his passing, his work-rate and his sense of feeling where the space was and where he needed to be.
"You have his scoring ability then as well and he had the legs to go up and down the pitch. A complete midfield player."
Ronaldo
Stam crossed paths with 'O Fenômeno' during the Brazilian's days with PSV Eindhoven in the Eredivisie.
The beginning of a career in European football that would take him to Barcelona, Inter Milan, Real Madrid and AC Milan, Stam believes Ronaldo was as talented in Eindhoven as anywhere.
"He had so much quality," Stam recalled, the Brazilian not yet 20-years-old at that stage, "it was just unbelievable.
"Before the start of a season he basically said, 'Yeah, I'm going to score 34 goals', and then achieving that and scoring more!
"With the ball at his feet he was faster than most players in the league are running without it - it was exceptional seeing a player that comfortable with the ball.
"I haven't seen a lot of players like him."
Jaap Stam was speaking at the first of this year's OTB Sports remote roadshows in partnership with Cadbury FC
Check out cadburyfc.com for updates on promotions and giveaways
Download the brand new OffTheBall App in the Play Store & App Store right now! We've got you covered!
Subscribe to OffTheBall's YouTube channel for more videos, like us on Facebook or follow us on Twitter for the latest sporting news and content.