As Jack Charlton was laid to rest at a small family gathering on Tuesday afternoon, the former Republic of Ireland manager's life in and out of football was celebrated by his grandchildren. 
The powerful legacy left behind by Jack Charlton has been roundly celebrated in the days since his passing earlier this month. As a footballer with Leeds United and England, or as manager of the Republic of Ireland, Charlton inspired feelings of love, affection and great humour in those who crossed his path.
In solemn surroundings at a small family gathering on Tuesday afternoon, Jack Charlton was finally laid to rest.
While the current limitations on social gatherings resulted in this being a far smaller gathering than one would imagine in normal circumstances, Charlton's standing in and out of football was nevertheless captured as his grandchildren commemorated his life.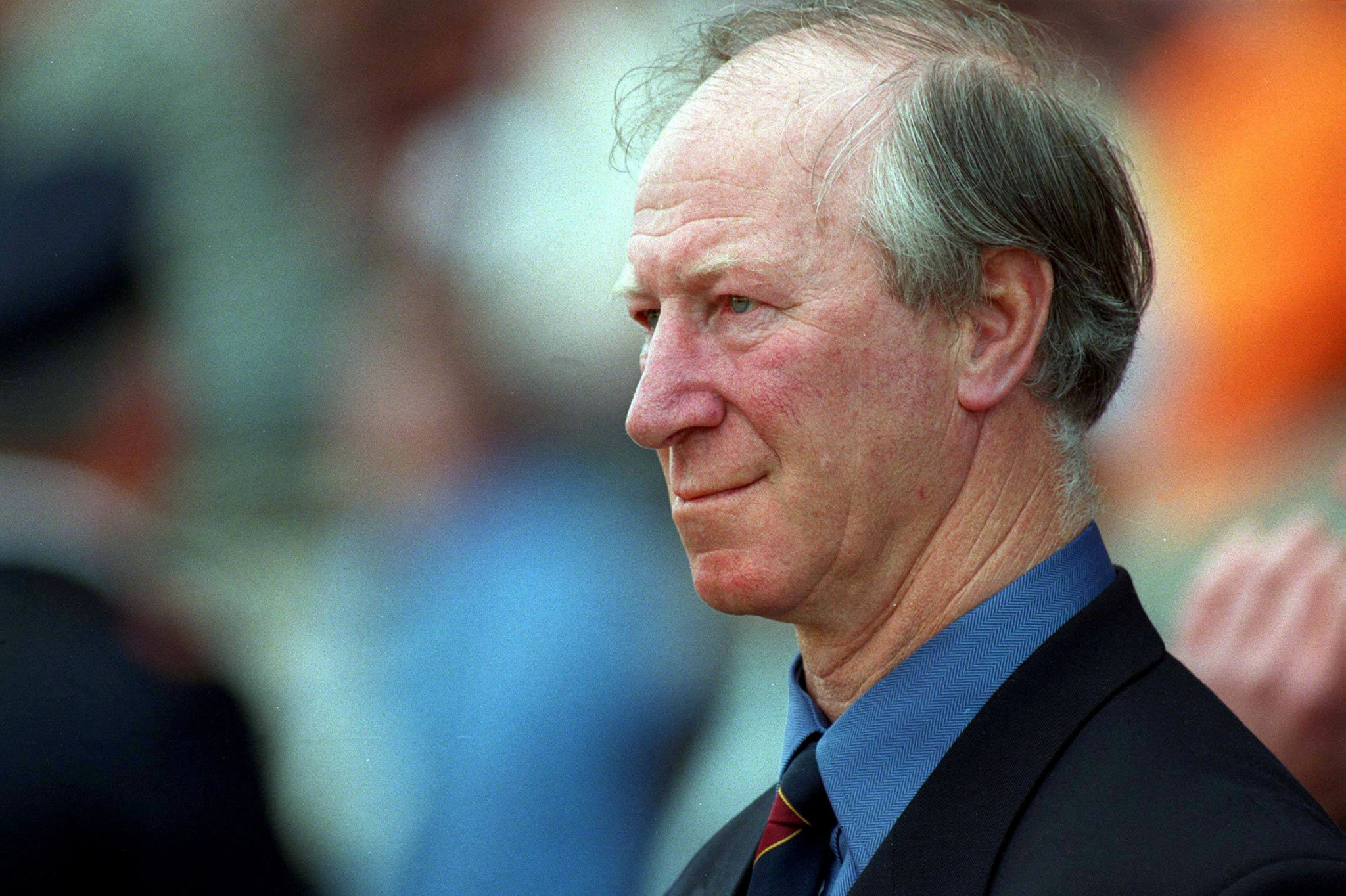 "Grandad Jack was a proud northerner," began Charlton's granddaughter in a shared eulogy, "a proud Englishman and a proud honorary Irishman.
"The footballer, the friend and the family man we all knew was born in Ashington during a happy childhood with the parents and three brothers he always loved dearly.
"As they whiled away the hours kicking a ball around Hirst Park, Grandad could never have imagined how remarkable his life was going to be."
"He joined Leeds United aged 16 and apart from two years national service he spent his entire playing career there. No one has played more games for Leeds and, amazingly, he is Leeds' ninth highest goalscorer to date. Seeing Leeds promoted back to the top flight this season would have made him very happy.
"He was immensely proud to be called up for England; an honour he never expected. On that famous day in July 1966, as the whistle blew on English football's most historic moment, he dropped to his knees with head in hands.
"Many have often wondered what he was thinking: Was it pure elation? Was it the gravity of the achievement? Was it relief that the host nation's hopes had been realised? He always told us that he was just bloody knackered.
"After playing football Grandad turned his sights to management, which wasn't an easy transition but he seemed cut out for it. Tough but fair, determined but good-humoured, he enjoyed many successful years in management at Middlesbrough, Sheffield Wednesday and Newcastle United."
"Managing England is a job he would have been proud to do, but it wasn't to be. He later reflected that had he had that opportunity he never would have found himself in charge of the Irish team which gave him 10 extraordinary years.
"Ireland was a great fit for Grandad. The people, the craic, the salmon fishing, the Guinness, and a bit of football thrown in. We've been overwhelmed with the kindness from Ireland. One that really stood out said that Grandad did the near impossible and transcended politics.
"Some called him the English Irishman, but why recognise the divide that he so affably rose above? He was simply both a man and the man.
"His achievements in England and Ireland hold him in great recognition, but he always kept his feet firmly on the ground. He would have been well-chuffed with all the nice things people had to say about him over the last few weeks.
"He was rightly proud of all his footballing achievements and they helped shape the person he was, but they were just parts of a life full of love and generosity."
Reflecting on Jack Charlton's life beyond football, another of his granddaughter's addressed his remarkable generosity of spirit.
"One of Grandad's greatest qualities was his generosity," she recalled, "not just with things but with spirit and with time. He would make time for anyone, treated everyone the same regardless of status, and showed a genuine interest in people's lives.
"He would support anyone who needed it, he did lots of charity work. But there were strangers too, who would just turn up at the door and ask for help, and he would, no questions asked. Nothing was too much for him, he would help anyone he could.
"That's not to say he ever quite got to grips with the concept of inflation and he could never quite accept that fish and chips would cost more than three quid."
Download the brand new OffTheBall App in the Play Store & App Store right now! We've got you covered!
Subscribe to OffTheBall's YouTube channel for more videos, like us on Facebook or follow us on Twitter for the latest sporting news and content.