John Barnes has spoken with Off The Ball about how he balanced technical ability with the more agricultural styles of the 1980s - and rates Liam Brady as his favourite player ever.
It was something of a trope of the decade, and into the 1990s, that Barnes did not replicate glittering club form for England and he believes that it is largely down to a clash of style.
"John Barnes would play for England the same way he played for Liverpool if England played the way Liverpool played," Barnes explained.
"You go out there and you do what is right for the team pattern. That is why Kevin De Bruyne coming to Liverpool wouldn't be as successful as James Milner playing for Liverpool. While he may be expressing himself, that may not be right for the team.
"When I started playing for Watford, I got down the byline and got crosses in. That is not me expressing myself, that is me doing what is required for the team."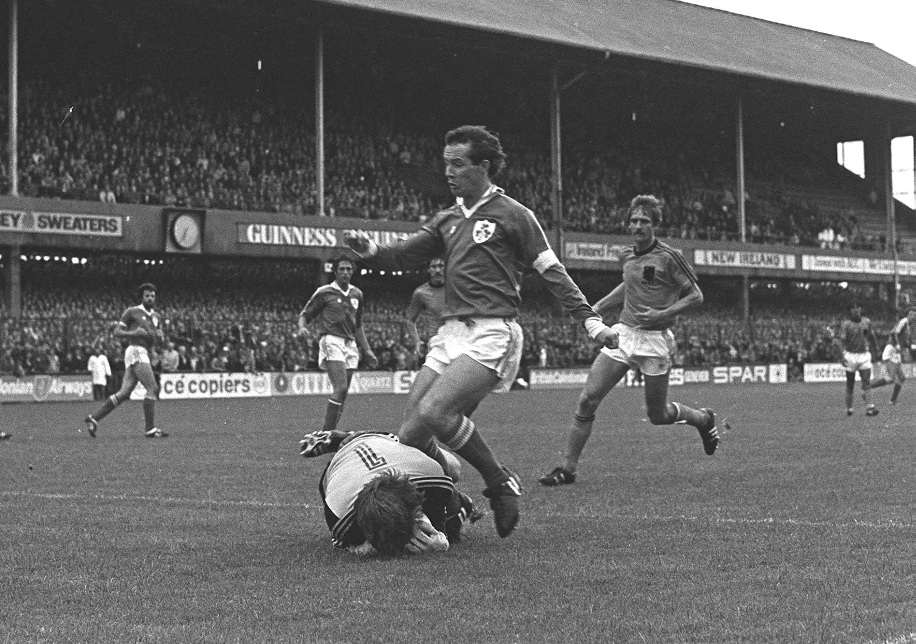 Ireland and England have a lot in common in the respect of balancing the strength and speed that characterised their styles of play at the time, and Barnes' favourite player of all time was Brady.
Barnes' situation as a 'flair' player was exacerbated by the presence of Gary Lineker, who would guarantee England goals, as he explained.
"When you play in a team that doesn't have a lot of possession, what I would do every time is try and do something with the ball and make bad decisions. The players who are going to be the stars when the opposition have 80% possession are the hard-working players: Brian Robson, Peter Reid, the centre-backs. Gary Lineker's going to score and we'll win 1-0.
"The so-called 'flair players' aren't going to be in the game - so we were labelled inconsistent.
"That is why my favourite player ever - and I know it's not Britain because it's the Republic of Ireland - was Liam Brady. He is the greatest player from this part of the world, ever.
"Look at him when he was at Arsenal, Juventus and Sampdoria. Playing for Ireland, with the way Jack played, didn't suit him.
"You have to find a game that suits you - playing for England didn't suit me then. But Liverpool always played a continental game. They always dominated possession and played the ball out from the back. That suited me."
Subscribe to Off The Ball's YouTube channel for more videos, like us on Facebook or follow us on Twitter for the latest sporting news and content.