On Thursday's Off The Ball, John Giles chose his all-time England XI from 1960 onwards.
Giles had many to choose from, from his own illustrious playing career to the more recent Premier League-adorning stars.
Here are John's selections - let us know if you agree on our social channels:
Gordon Banks
Beating competition from David Seaman and Peter Shilton, World Cup-winner Banks makes it into the side.
"He had a great temperament, he was the first of the great goalkeepers of the time.
"He was always a very calm, modest, terrific goalkeeper that set the standards for fitness at that time."
Banks also lost an eye in a terrible accident.
"I played against him after he lost an eye, for Shamrock Rovers, so he continued to play and played really well."
Norman Hunter
The late Norman Hunter makes it into the starting XI as the first name in a ferocious back line.
"He was a wonderful defender, a real leader."
John Terry
'Captain, Leader, Legend,' the saying goes. A divisive figure off the pitch, but there is no doubting the former Chelsea man's skills on it.
"He was good on the ball, a leader for Chelsea."
Bobby Moore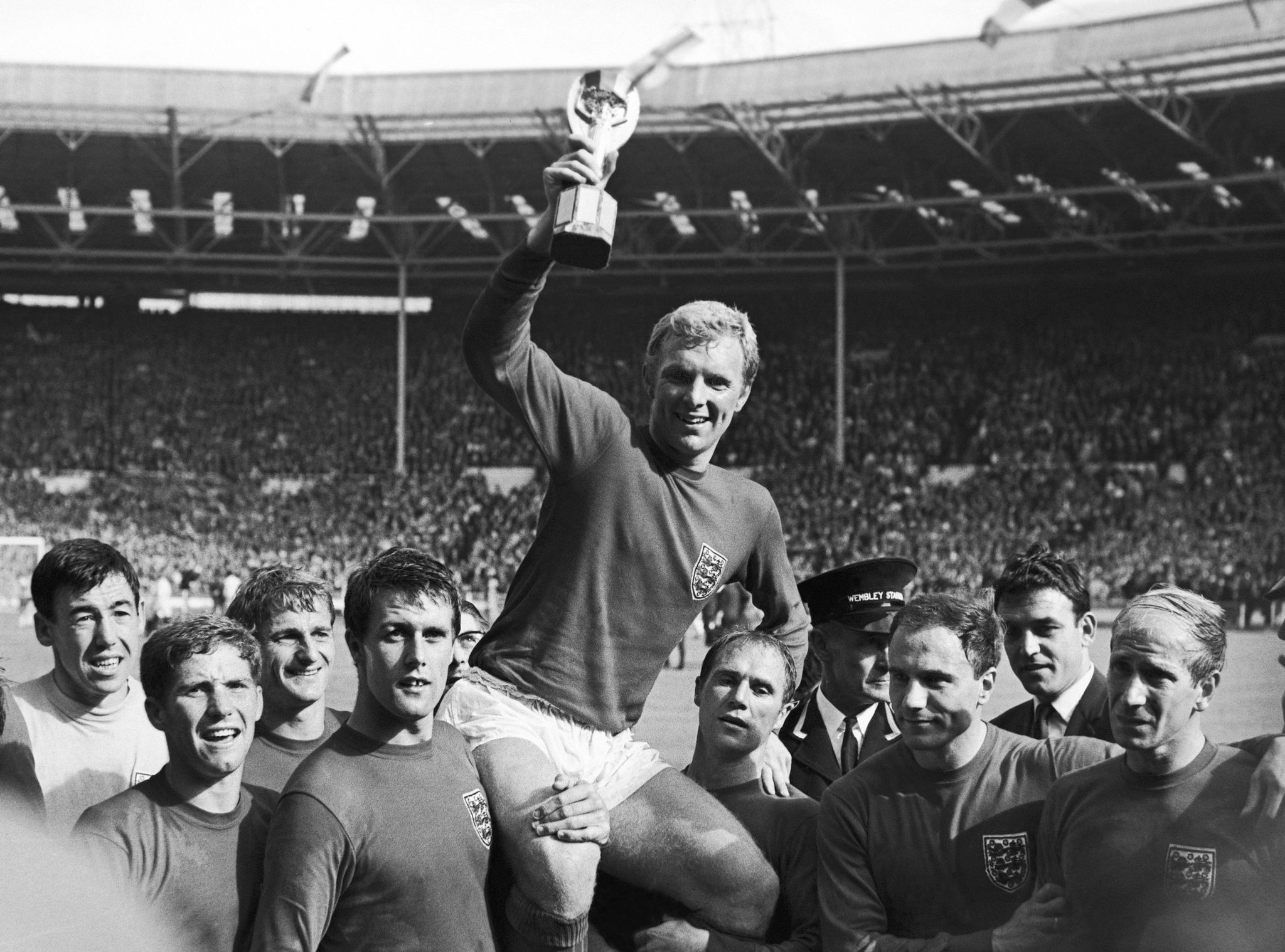 Perhaps a no-brainer, but Bobby Moore is the only England captain to lift the Jules Rimet trophy.
"Bobby was one of the great defenders - not particularly quick, but Bill Shankly said the great players had the first two yards in their head.
"Playing with an average West Ham team, when he stepped up with England he got better with the stage. He was a big-game player.
"The bigger the matches, the better he played. When it came to the really big matches, he was outstanding.
"He was class - his control, his distribution, he was always in the place at the right time."
Paul Scholes
Manchester United's creative spark for over 15 years, Scholes makes it into the England midfield also.
"They never played him in the right position, they always had Gerrard and Lampard in midfield and would fit him in on the left when it wasn't his game."
"[Lampard and Gerrard] were great at getting on the end of things, but to get to the end you need a beginning.
"Gerrard and Lampard couldn't control the midfield."
Bobby Charlton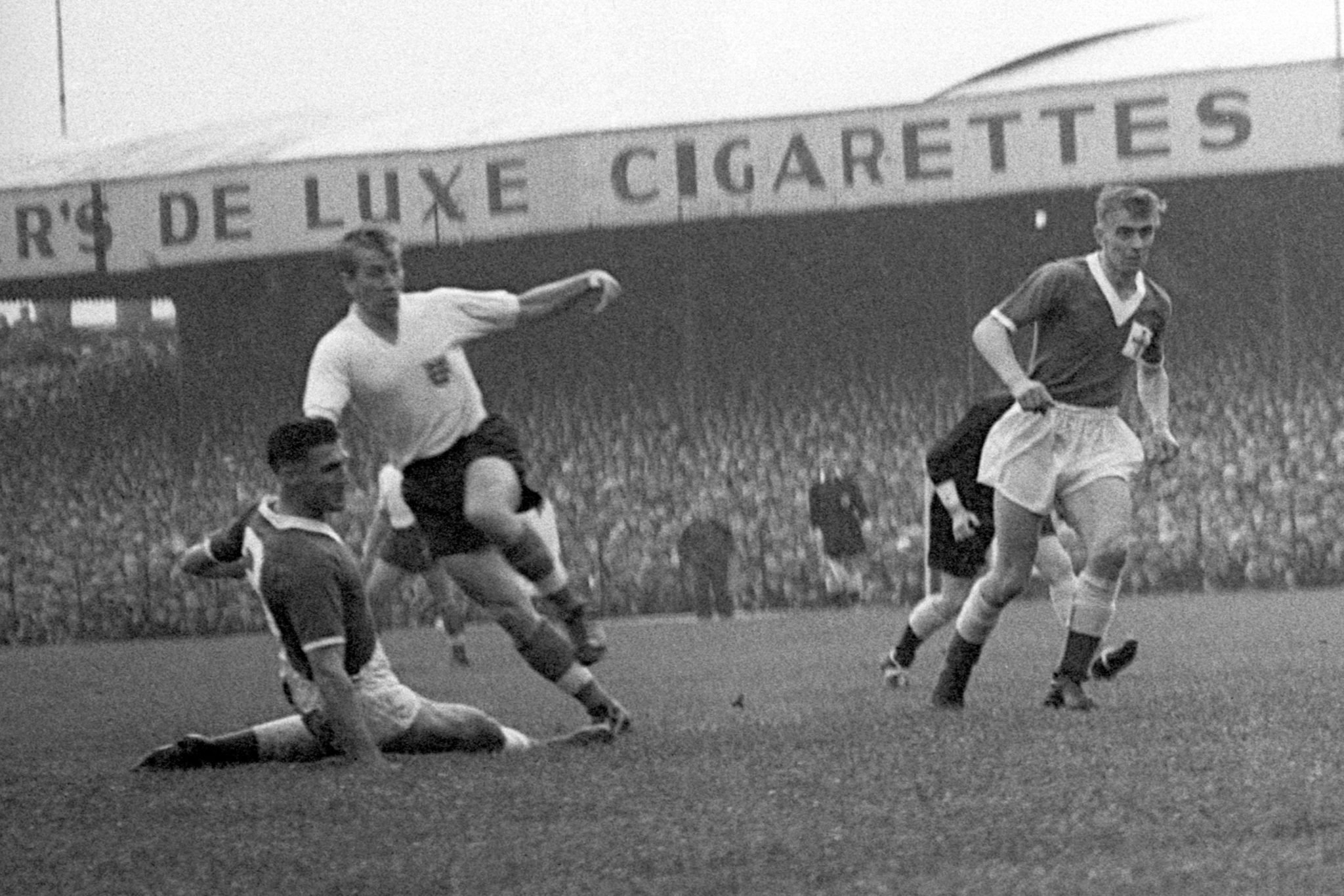 Bobby Charlton breathes rarefied air, as Giles remembers from his time playing alongside him at Manchester United.
"He was the best player I ever played against, he was quick, had a great shot on him on either foot.
"I never really spoke to him about football, I think he played instinctively and - I don't mean to be disrespectful - I don't think he knew much about the game.
"Bobby didn't need anybody, he could dribble, he was quick and good with both feet."
Johnny Haynes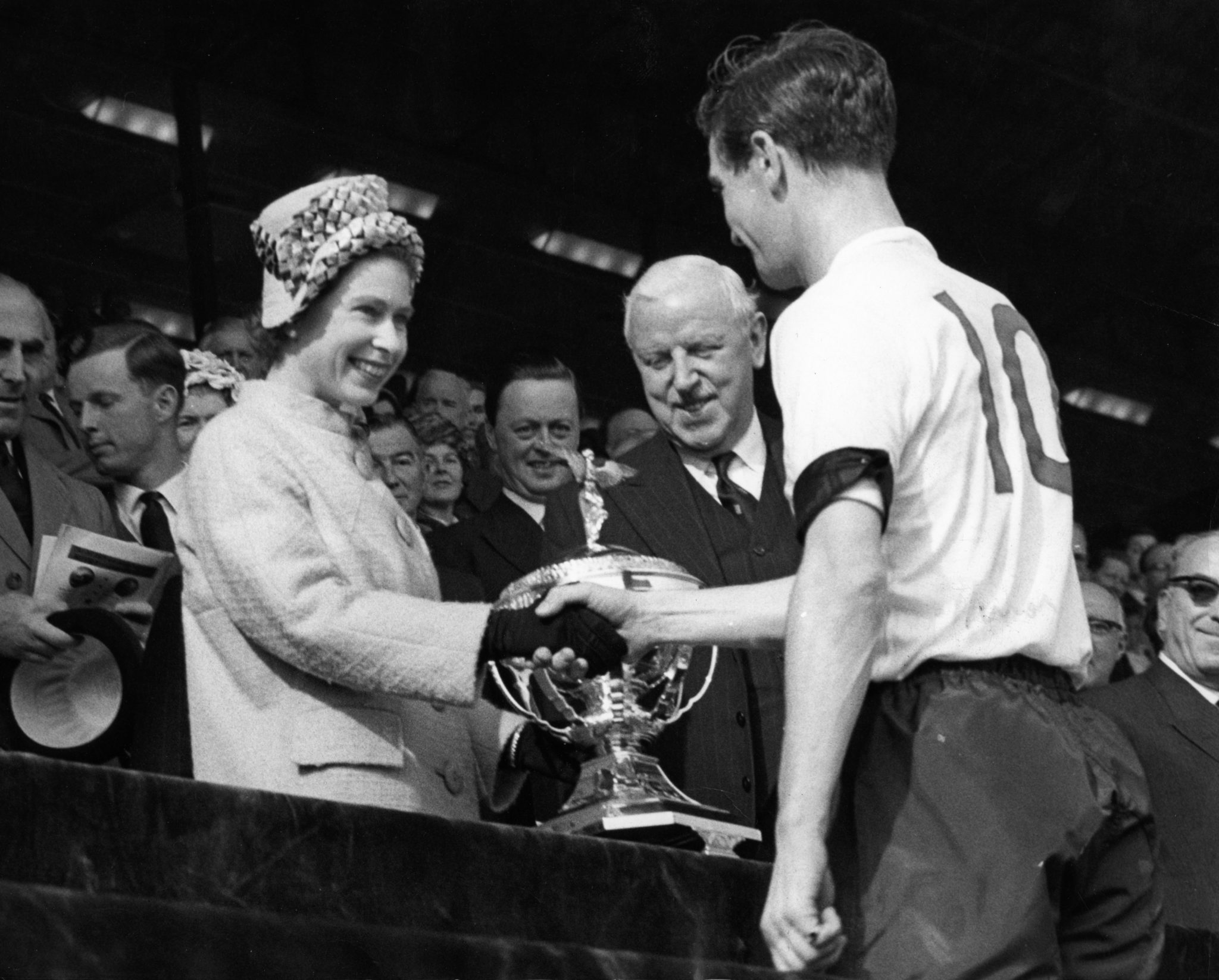 Fulham legend Haynes is immortalised with a stand at Craven Cottage and Giles believes him to be worthy of inclusion here.
"He was hugely influential in the game. A brilliant player, a hero of mine that influenced a lot of players in his day.
"I went to a match at Maine Road and what I noticed if the left or right-back had it, he would be there to receive it.
"He wouldn't wait on the ball and I thought that was brilliant.
"What Luka Modric and Bobby Charlton would do, Haynes was doing early on."
Brian Robson
Giles and Robson played alongside each other in midfield for West Bromwich Albion, and the latter became a talisman for Manchester United and England.
"He was terrific. His attitude was terrific. The only thing he could see was the ball. He was the best ball-winner I ever played with.
"I think his best position was in the middle of the back four, he could do it in his sleep."
Kevin Keegan
Former European Footballer of the Year, Keegan makes it into the side despite Giles previously thumping him.
"I think Keegan was a great player, and I don't use the word 'great' easily.
"He transformed Liverpool. They signed him from Scunthorpe in the summer and was a star by Christmas.
"He had confidence above his ability, and honest as the day is long.
"The Liverpool supporters were disappointed when he left, but his contribution to their history is unbelievably good."
Wayne Rooney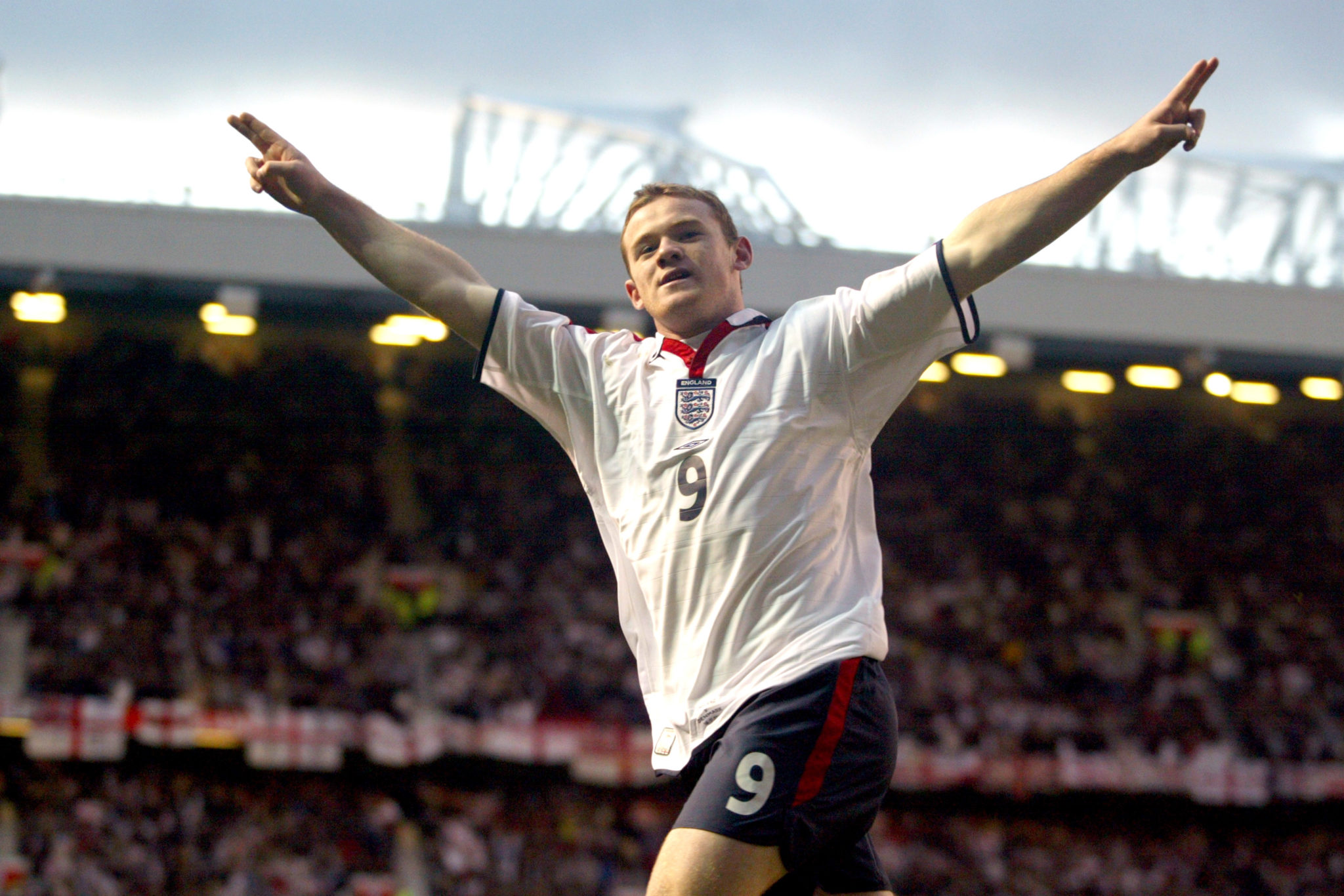 The top scorer for England - end of story.
Jimmy Greaves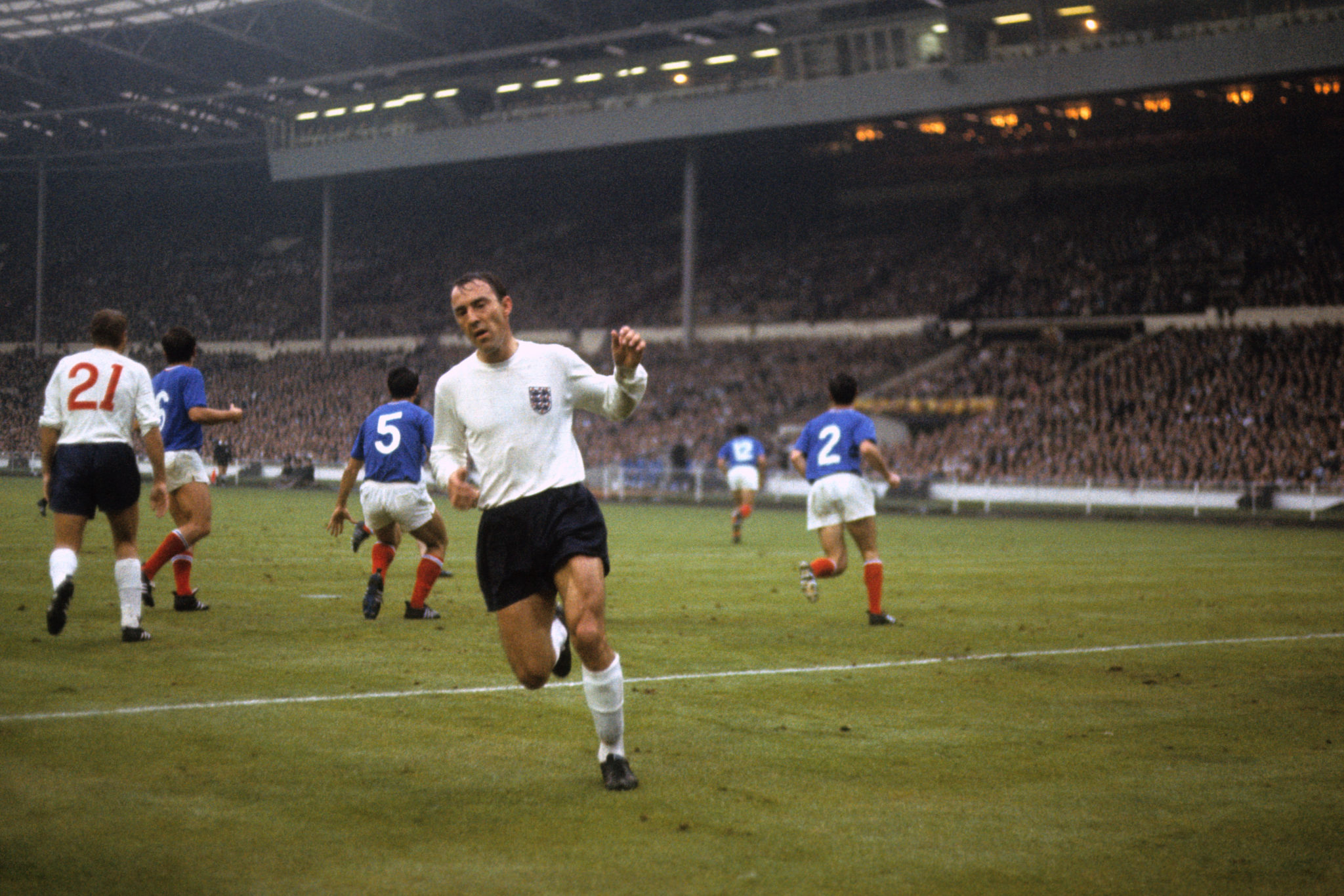 Greaves makes it into the XI, alongside Spurs and Chelsea.
"He would be in any team. He would be up there with Maradona, Puskas, Di Stefano.
"He was unbelievable.
Download the brand new OffTheBall App in the Play Store & App Store right now! We've got you covered!
Subscribe to OffTheBall's YouTube channel for more videos, like us on Facebook or follow us on Twitter for the latest sporting news and content.