John Hartson disagrees with Gary Breen's recent assessment of Scottish football and believes Shane Duffy will be challenged throughout his time spent at Celtic Park.
Hartson joined Eoin Sheahan and Ger Gilroy on Tuesday's OTBAM, to discuss Duffy's move to Celtic and addressed the recent comments made about the perceived lack of quality strikers in the SPFL.
Breen spoke with Off The Ball this past Sunday and indicated that he felt Duffy may return to England with "bad habits" formed as a result of a lack of challenge from the centre-forwards in Scotland.
The former Ireland defender also claimed that no strikers in Scotland would be able to force their way into a Premier League side.
"I played with Gary Breen at Coventry, he's a good lad, you know we used to travel in together," Hartson said.
"I think we all get it wrong sometimes and I think he's got this one wrong personally. He says there is no striker in Scotland that could play in the Premier League. I disagree with that."
Hartson pointed towards Celtic's Odsonne Edouard, who Duffy will compete with on a daily basis, as one example of the quality on display within the Scottish game.
He also highlighted Alfredo Morelos and Kemar Roofe of Rangers, as well as Christian Doidge of Hibernian believing they could make an impact if afforded the opportunity in England.
Weight of expectation at Celtic
Celtic have sold a number of talented players to both European and English sides in recent years, who have succeeded in Glasgow. The team is littered with senior internationals who represent Scotland amongst others.
Moussa Dembele is one such name who plied his trade in Glasgow, before moving to Lyon, where he has continued to score important goals, including two that knocked one of the Premier League's finest sides in recent years, Manchester City, out of the European Cup.
Kieran Tierney has also excelled in recent months in an Arsenal shirt.
Hartson feels the pressure cooker of Glasgow will also ensure that Duffy is forced to perform at his best consistently.
"It's competitive when you're at Celtic, everybody wants a scalp. It is like playing for Manchester United or one of the top [English] clubs."
"When I played at Old Trafford you all played like Superman because you knew it was on television, you knew that the game would be highlighted."
While at the Scottish champions, Duffy will be afforded the opportunity to develop an aspect of his game that some have questioned previously.
Opportunity to improve
He will have plenty of the ball while at Celtic and it could lead to an improvement in his ability to progress play from the back four, as Kenny Cunningham alluded to on Monday's OTBAM.
After playing sporadically under Graham Potter at Brighton, it will also be extremely important for Duffy to continue to get games under his belt, something he himself has alluded to in recent weeks.
There has been furore around the debate in the past number of days and Hartson feels that both Celtic supporters and fans of the Irish international team should celebrate the move.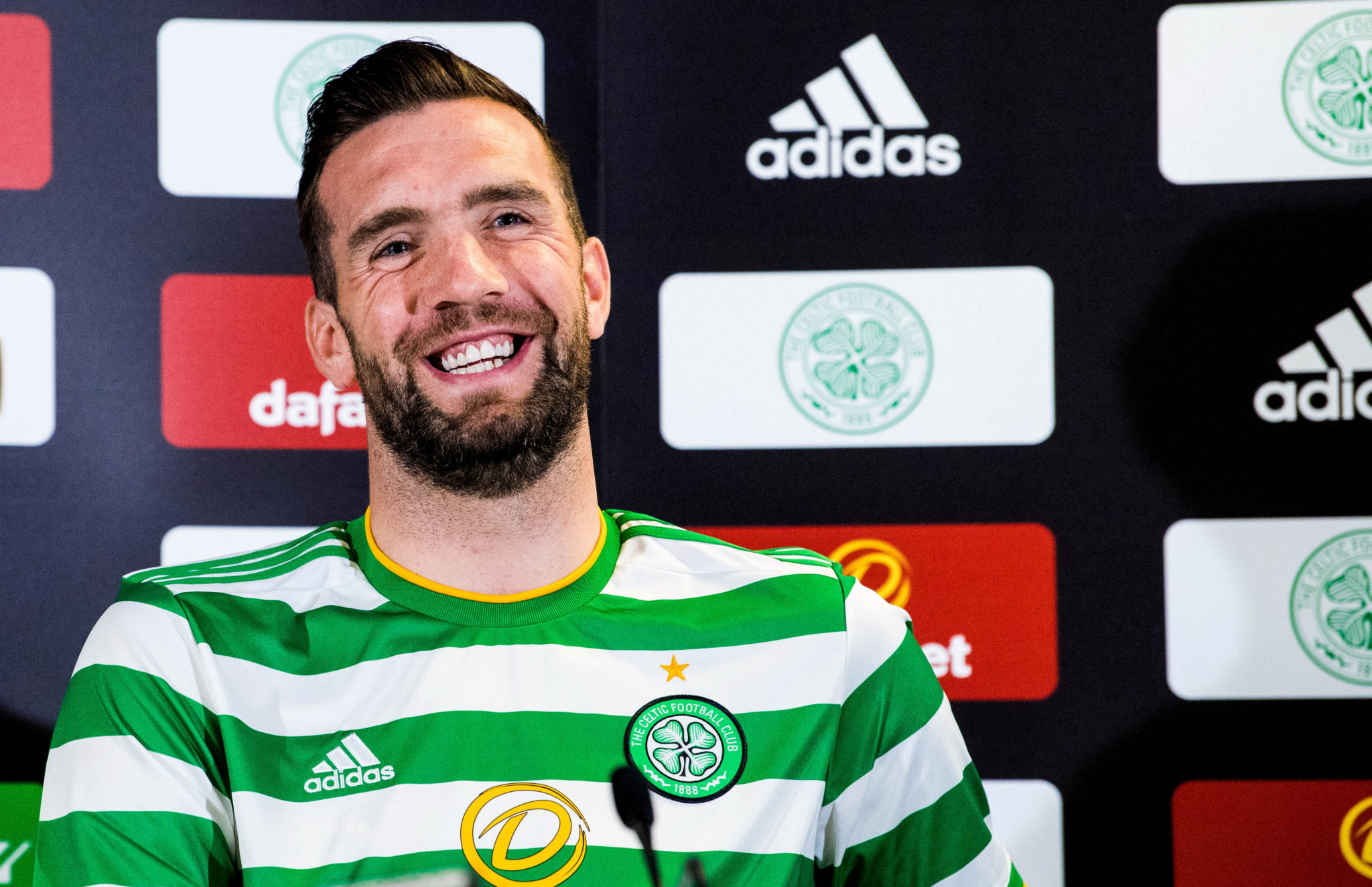 "He's an outstanding signing for Celtic. It is an amazing coup for them and all the fan are excited. I would think all the Republic of Ireland supporters should be delighted and happy for him. He's going to be playing most weeks, he is going to be playing in Europe, hopefully, and the games are competitive."
Should Celtic move onto achieve a record-breaking tenth league title in succession, it will also benefit the Derryman to be a part of this success on both a personal and professional level.
Duffy has already got on the scoresheet for the Glasgow giants, scoring a towering header in Celtic's 5-0 victory over Ross County at Dingwall on Saturday.
"Good mornings start with Gillette" The mornings are a moment of reflection, a moment to prepare to feel your best for the day ahead. Starting your day with a shave gives you the confidence to feel at your best for the day ahead, no matter what is in store.
Download the brand new OffTheBall App in the Play Store & App Store right now! We've got you covered!
Subscribe to OffTheBall's YouTube channel for more videos, like us on Facebook or follow us on Twitter for the latest sporting news and content.