John Giles took a break from singing 'You'll Never Walk Alone' to sing the praises of Jurgen Klopp.
As Liverpool's first Premier League title could be confirmed on Thursday night, Giles believes that Klopp's approach has been of great personal credit to him.
Although Giles predicted that Liverpool would win the Premier League, he has been taken aback at the manner in which they have done it.
"It has been an absolutely fantastic season for Liverpool but no-one could see [them winning by such a margin.]
"I thought they were a team on the way up, but no-one could see them winning it in the fashion that they have done. It has been absolutely brilliant."
Their 4-0 win over Crystal Palace typified what Giles feels has separated Klopp's men from the rest of the pack this season.
"There is no nonsense about [Klopp]: you are going to do your business, you are going to go out and try your best. These are all cliches but they are true.
"You hear about 'on his day' - teams that win like Liverpool win, they are in the mood all the time."
Jurgen Klopp - inspiring players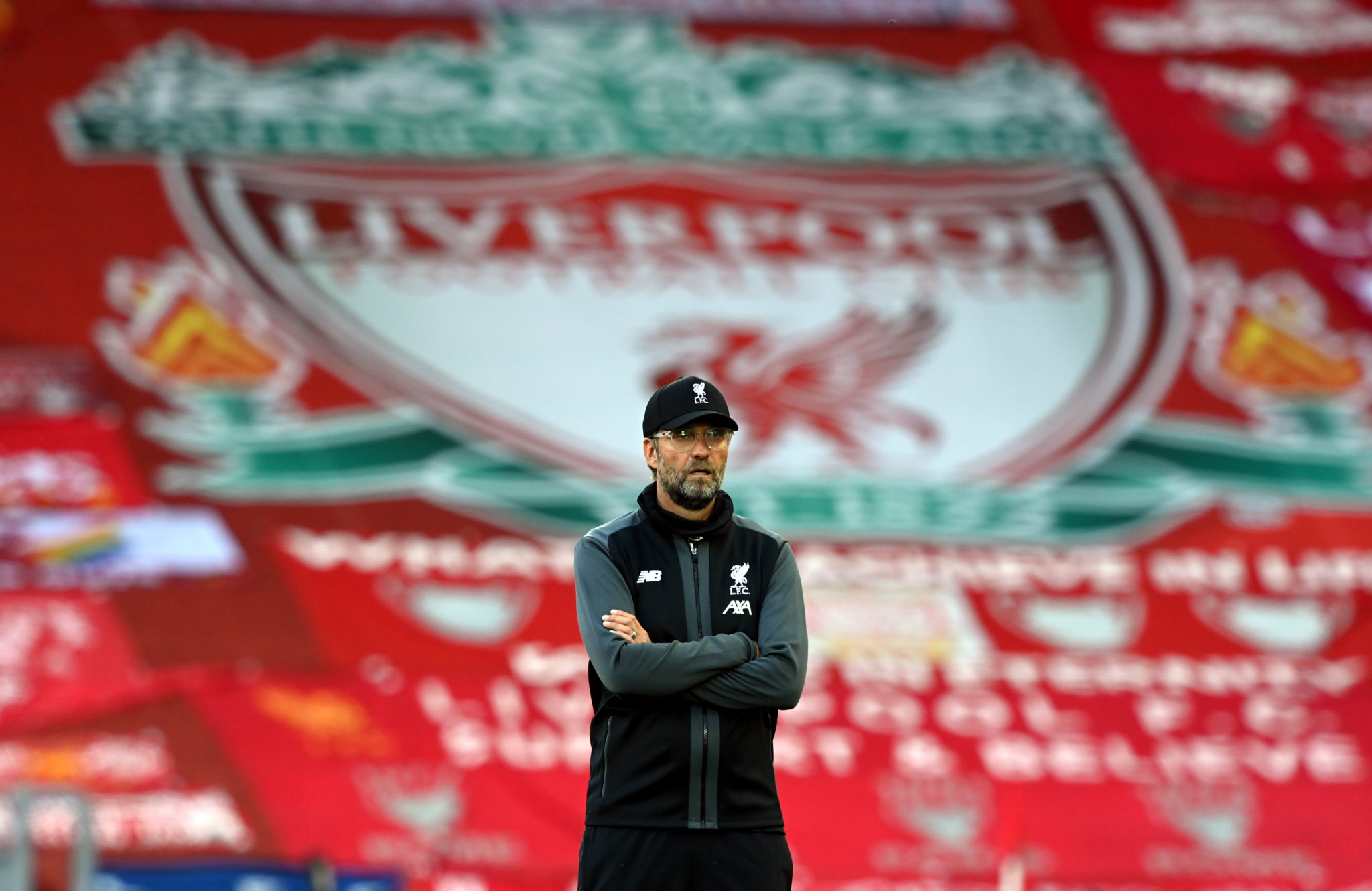 There was one player that Giles highlighted as typifying Liverpool's approach.
"You don't have to be a really talented player to do your best. If you take Andy Robertson - he is not an especially gifted player but he is because of his attitude.
"His attitude, and his ability, of course, makes him an outstanding player and he may go on to be a great player. But I have seen much more talented players than him, but they just didn't have the attitude."
Giles reserved special praise for Klopp and his man-management style, as the German nears his first English league title.
"What is great about Klopp is that he insists on [the right attitude]. He is in total control of those players. I don't think he gives them a minute or gives them praise if they don't deserve it.
"When Jordan Henderson was substituted at Old Trafford, he walked past him in a huff. Klopp called him right back to say 'what do you think you're doing?'
"He is in full control of the situation there and the players respond to it - not just one player, but every player."
Stop what you're doing, and listen to John Giles sing 'You'll Never Walk Alone'.

Listen to #CFCMCI tonight on @offtheball, where #LFC could claim their first top-flight title in 30 years. pic.twitter.com/6ubK83wMSM

— Off The Ball (@offtheball) June 25, 2020
Download the brand new OTB Sports App in the Play Store & App Store right now! We've got you covered!
Subscribe to Off The Ball's YouTube channel for more videos, like us on Facebook or follow us on Twitter for the latest sporting news and content.