Roy Keane has had his share of controversial moments throughout his career, but his overall health never seemed to be one of the talking points.
In the first half of his Manchester United career, the Cork man had a reputation of going out with his teammates after matches and training.
However, after he injured his cruciate, Keane's mindset changed to the point where he cut to less than 5% body fat, stopped drinking and made his overall health a higher priority.
Keane admitted later that neither side was a particularly healthy way to live, as he went from one extreme to the other.
While on a walk with Gary Neville as part of Sky Bet's The Overlap, Keane went through his shocking change in diet following his cruciate injury in 1997.
"Towards the end of my career I was kind of gaunt-looking in some of the pictures," Keane said. "I was picking up more injuries, like dead legs, I was cold all the time.
"After 15 minutes in the dressing room at halftime I'd be freezing because I had no protection."
After a trip to Milan saw Keane get some dieting advice, he told Neville that he took it to the next level, ultimately doing more harm than good.
"A few of us went to Milan," Keane said. "I remember a woman giving us advice on our diets. The lads, before we went to Milan, they told me, 'you won't be fed for four or five days'"
"I went, 'that can't be true'. No, we didn't get fed for four or five days. They were talking about carbohydrates, proteins. Jesus.
"I remember the lady said to me that I need to cut back on my iron, to be careful with red meat," Keane added. "So, what did I do? I stopped eating meat altogether!
"I remember missing a game for Manchester United against Arsenal, the doctor came to take a blood test and he said, 'you need to start eating properly,'"
"My mother said the same thing. She came over from Ireland, and only your mother could tell you, she said, 'just start eating properly'."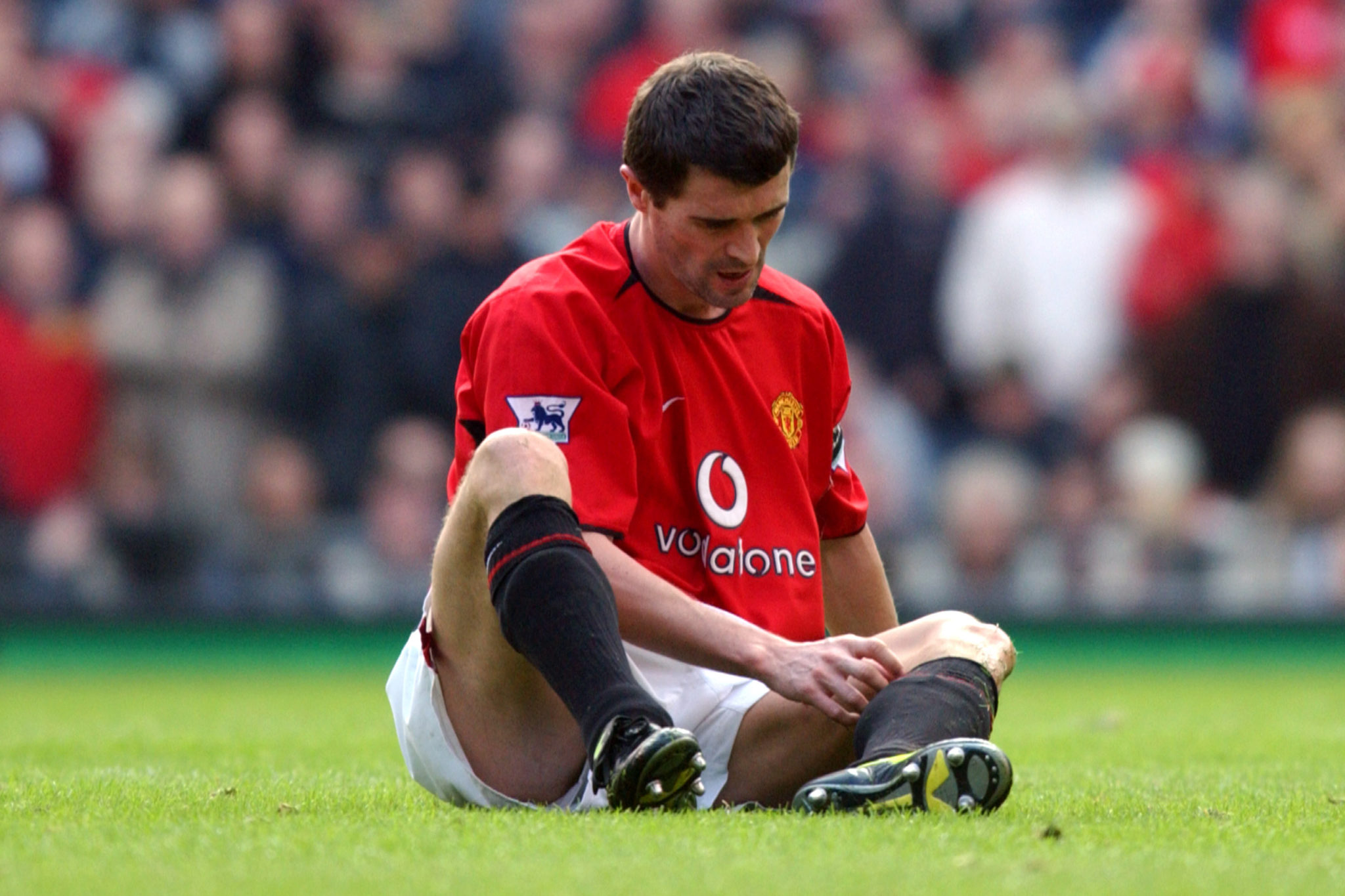 In an attempt to explain why he went to those extremes, Keane suggested that he was trying to copy the diet of some of his teammates.
"I was trying to live and act like an Italian or a French player," Keane said. "It was when the lads were coming out of the dressing room, they were doing stretches and eating salads all the time.
"I was thinking, 'yeah, maybe I'll try some of that'. Because I was just eating bread and potatoes and pastas; still having a half-decent diet.
"I forgot what I was about. I am Irish. I like a bit of rubbish. That is what suited me."
Download the brand new OffTheBall App in the Play Store & App Store right now! We've got you covered!
Subscribe to OffTheBall's YouTube channel for more videos, like us on Facebook or follow us on Twitter for the latest sporting news and content.