Roy Keane is famously not always the easiest to get along with, however he believes that some players that he has managed in the past simply use his name to get a buzz.
The Cork native was the assistant coach of the Republic of Ireland under Martin O'Neill from 2013 to 2018. During that time, he helped Ireland to Euro 2016, and worked with countless international players in the national setup.
However, Keane has made no secret in the past of the fact that he had fallen with a number of those players. In spite of this, he still looks back fondly over his time with the national side.
While on a walk with Gary Neville as part of Sky Bet's The Overlap, Keane discussed his tenure as Ireland assistant coach, and why it was one of his favourite moments of his career.
"In terms of job satisfaction, the Irish setup was brilliant," Keane said. "We had a good dressing room and group. It was well short in terms of quality, but we had a good group.
"You enjoyed working with them, and going to the Euros was brilliant."
While Keane loved working in the Ireland camp, he admitted that, at the end, it was some players that led him to disliking the job.
"At the end, with Ireland, one or two players started pissing me off," Keane said. "Not training properly, talking a good game and I eventually fell out with one or two players.
"I think that is part of the game and I think you are supposed to fall out. People don't fall out with people. I think people need to challenge each other."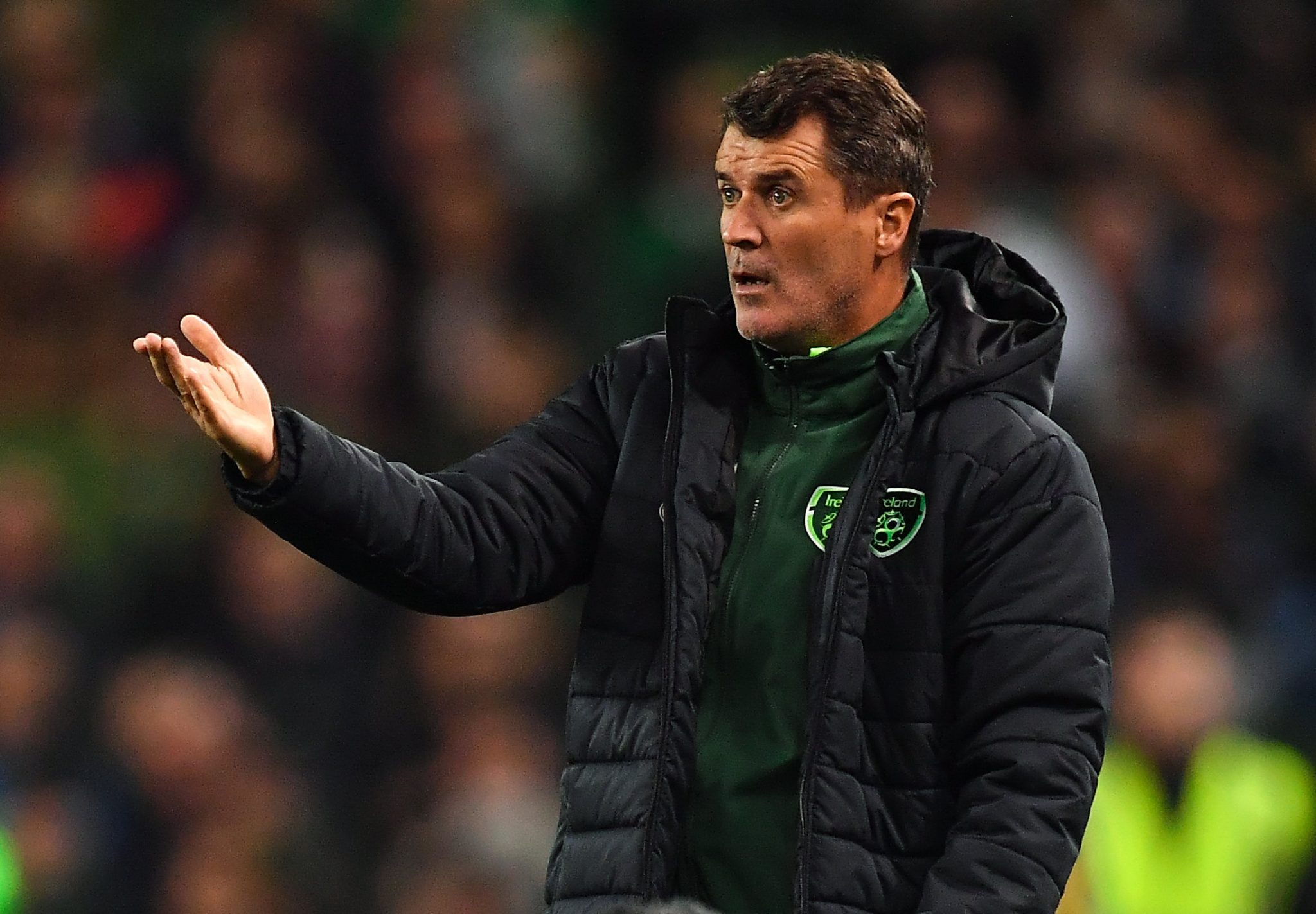 To fall out with the likes of Roy Keane often makes a player a big story for a while, and while he did not want to name any players, however Keane did suggest that some of his former players simply said that they had fallen out with him for the media hype.
He suggested that it was only ever for valid reasons that he would fall out with a player, and that while he made some mistakes as a manager, the players were not free of fault either.
"I've heard some players saying that they fell out with me, and I go, 'I never fell out with you?'," Keane said. "I think they enjoy the buzz.
"They think they challenged me. No. I fell out with one or two players with Ireland because they were turning up not wanting to train.
"I was looking at all their stats, watching them every week, and I was looking at them going, 'you are not playing and you don't want to train. You are idiots!'
"But these lads were idiots anyway. People might think it is just because they are footballers. No, they'd be idiots if they were working on a building site," Keane added.
"They were just time wasters and I couldn't tolerate them. I think it was my job to challenge them. Did I challenge them sometimes in the wrong way? Maybe.
"I tried to motivate them, and sometimes I got it wrong, but that is coaching. Sometimes you get it right, and sometimes you get it wrong."
Download the brand new OffTheBall App in the Play Store & App Store right now! We've got you covered!
Subscribe to OffTheBall's YouTube channel for more videos, like us on Facebook or follow us on Twitter for the latest sporting news and content.