Sitting comfortably atop the Premier League table, Kenny Cunningham dismissed those who are doubting Liverpool's ability to deal with a hectic winter schedule. 
Ahead of Wednesday night's Merseyside clash between Liverpool and Everton, Kenny Cunningham bullishly claimed that Jurgen Klopp's side should have no fear of Manchester City narrowing the gap on their Premier League lead.
Unbeaten after 14 games, Liverpool welcome an Everton side that hasn't recorded a win at Anfield in over 20 years. Nevertheless, a 0-0 draw at Goodison Park last season proved to be one of a small few moments where Liverpool conceded ground in their bid to win last year's Premier League title.
Despite their near faultless start to the season, it has been suggested that the reigning European champions have not been at their best this season.
"It's all about how you spin it," suggested Kenny Cunningham on Wednesday's OTB AM. "I think there is more to come from this Liverpool team and they can tap into that in the second half of the season.
"Forget Manchester City catching them, we'll be talking about how many points Liverpool can distance themselves from them."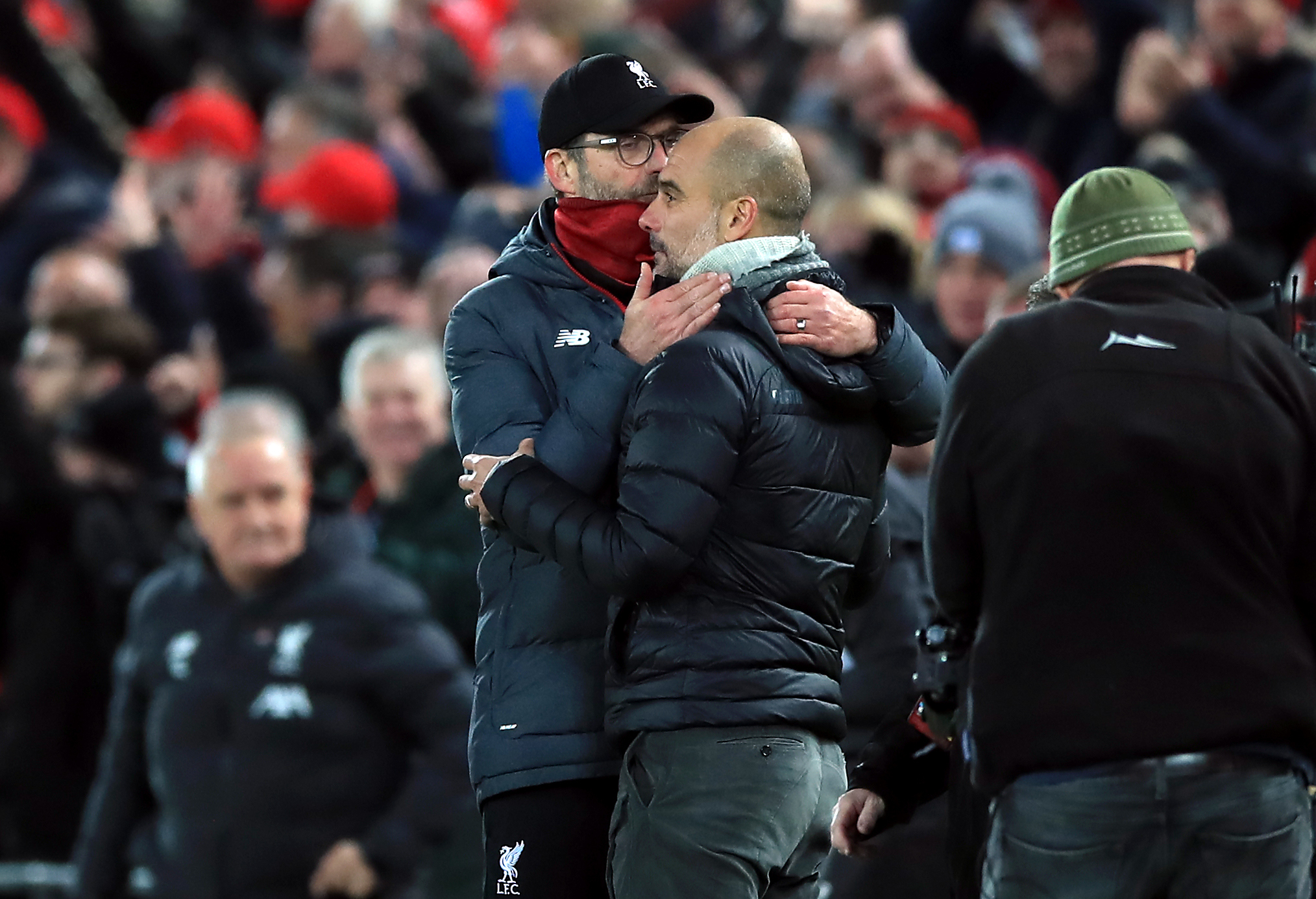 Coming within a solitary point of Manchester City's winning total in last year's title race, Liverpool, thanks to last season's Champions League success, will now embark upon a schedule that may well see them play as many as 11 games between now and January 4th.
"They're playing within themselves and some individuals are not at their best," acknowledged the former Irish captain, "but it doesn't matter.
"They don't have to be at their best and there must be a sense in the dressing-room that every time they step on the pitch that they can just get the job done.
"Sometimes in a game, and we've all been there, you get a sense early on that it isn't quite happening and you almost accept that it is going to be this type of game and we have to plough through and get it done.
"That's what Liverpool have been doing and it must destroy Manchester City looking at Liverpool thinking that they are nowhere near their best but relentlessly getting 3 points."
Crucially for Cunningham, last season's near-miss combined with success in Europe ultimately afforded Liverpool the necessary mettle to finally end the club's long drought without title success.
You can listen to Kenny Cunningham in full here. 
Subscribe to Off The Ball's YouTube channel for more videos, like us on Facebook or follow us on Twitter for the latest sporting news and content.