The attitudes and behaviour of Manchester United's top stars Cristiano Ronaldo and Bruno Fernandes are hurting Ole Gunnar Solskjaer, according to Brian Kerr.
United fell to a record, humiliating 5-0 defeat to Liverpool in Old Trafford on Sunday. Mo Salah's hattrick secured the victory, while VAR ruled out the only goal that United came close to scoring.
The result saw renewed calls for manager Solskjaer to be replaced, while fans filled Old Trafford with sounds of boos, or simply left at half time.
Throughout the match, the Red Devils were ill-disciplined, and while Paul Pogba was red carded for a studs-up challenge on Naby Keita in the second half, it was the attitudes of the Portuguese pair that Kerr highlighted after the match.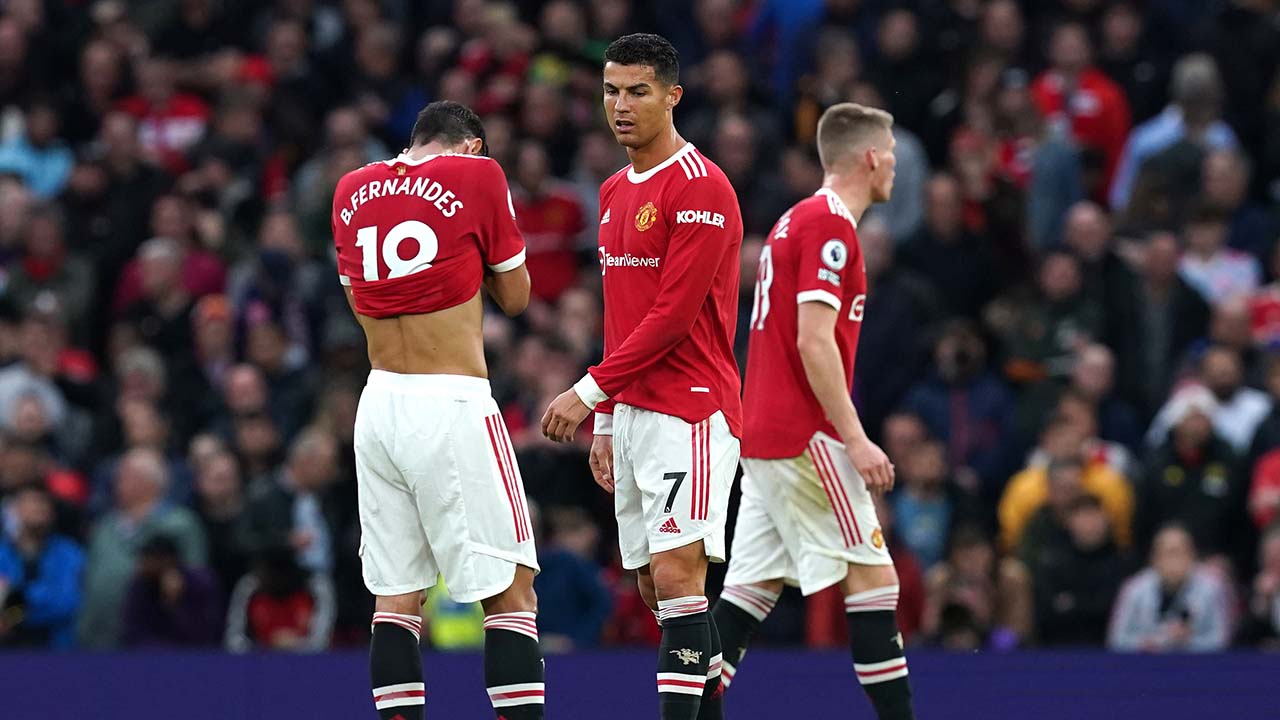 Speaking to Joe Molloy after the match, Kerr discussed the behavioural issues that he feels are hurting Solskjaer's credibility.
"One other point I'd make about the body language of Ronaldo and Bruno Fernandes in particular, they are the two that I would fault," Kerr said.
"Do you think that they'd get away with that, their behaviour in the match today, under Chelsea's manager? The Liverpool manager? Under the Manchester City manager? Under Rafa Benitez even at Everton?
"I don't know if even Dean Smith at Aston Villa would put up with it. I don't know that many managers who would let that go and let it happen again."
While Sunday was an extreme example of this behaviour, Kerr has seen it all too many times from both Fernandes and Ronaldo.
"It has happened, we've seen it a few times, where Ronaldo walking off down the tunnel when they lost a match, he was having the hump because he was brought on, he didn't start the match," Kerr said.
"We've seen Bruno Fernandes throwing his hands up in the air because he didn't get the right pass, or someone didn't make the right run.
"It is not like that started today. That stuff needed to be nipped in the bud and it hasn't been. Because of that, the manager's standing with the rest of the players is weakened.
"They are looking at that and thinking those two boys are getting away with it. They would recognise that they are brilliant football players, but they would also recognise a weakness in the manager.
"He allows that to happen. Without nailing that and saying, 'I am not having that, if you have any more of that you will be on the bench beside me for a considerable amount of time'. Then you would see the players' behaviour change."
Ronaldo and Fernandes' behaviour is 'not good' for United
With Solskjaer under severe pressure, particularly after such a humiliating defeat, Kerr believes that Ronaldo and Fernandes are doing more harm than good.
"It is just not good for the team," Kerr said. "You can have the odd maverick in the team, and sometimes you have to put up with them because he wins games for you.
"But if it becomes an issue within the team, and others are lessening their efforts because of how they are behaving and their lack of graft, then you are in big trouble.
"I think that contributed to the type of performance we had today."
Football on Off The Ball, brought to you by Sky. All the football you love in one place across Sky Sports, BT Sport & Premier Sports  
Download the brand new OffTheBall App in the Play Store & App Store right now! We've got you covered!
Subscribe to OffTheBall's YouTube channel for more videos, like us on Facebook or follow us on Twitter for the latest sporting news and content.