Over a decade before the full extent of Kevin MacDonald's bullying behaviour at Aston Villa became publicised, Gareth Farrelly shared his dismay at having to watch the former youth coach taking on a prominent role within the Republic of Ireland set-up. 
A period in Irish football looked back upon unfavourably, the appointment of Steve Staunton as manager of Ireland in 2006 brought with it the arrival of Kevin MacDonald in the capacity of Staunton's assistant.
The youth team coach who would spend 25-years at Aston Villa before departing the club after the finding of an investigation into his behaviour emerged last month, the Scot had been a teammate of Staunton's at Liverpool throughout the late 1980s.
Speaking on Tuesday's OTB AM, Gareth Farrelly, a former Villa youth player who disclosed his experience of the 'toxic, bullying' behaviour of MacDonald in a 2018 interview with the Guardian's David Conn, shared his thoughts on the Irish appointment of MacDonald.
"That was an issue for me," he admitted, "but football has become more and more detached from reality.
"Invariably, if you find yourself in a situation where somebody who was quite open and willing to say that your [Irish] caps, your football and your country were Mickey Mouse, and is then all of a sudden happy to take up a role as the assistant manager for that country, then yes, you end up trying to reconcile how football can be one of the only industries where something like that could happen."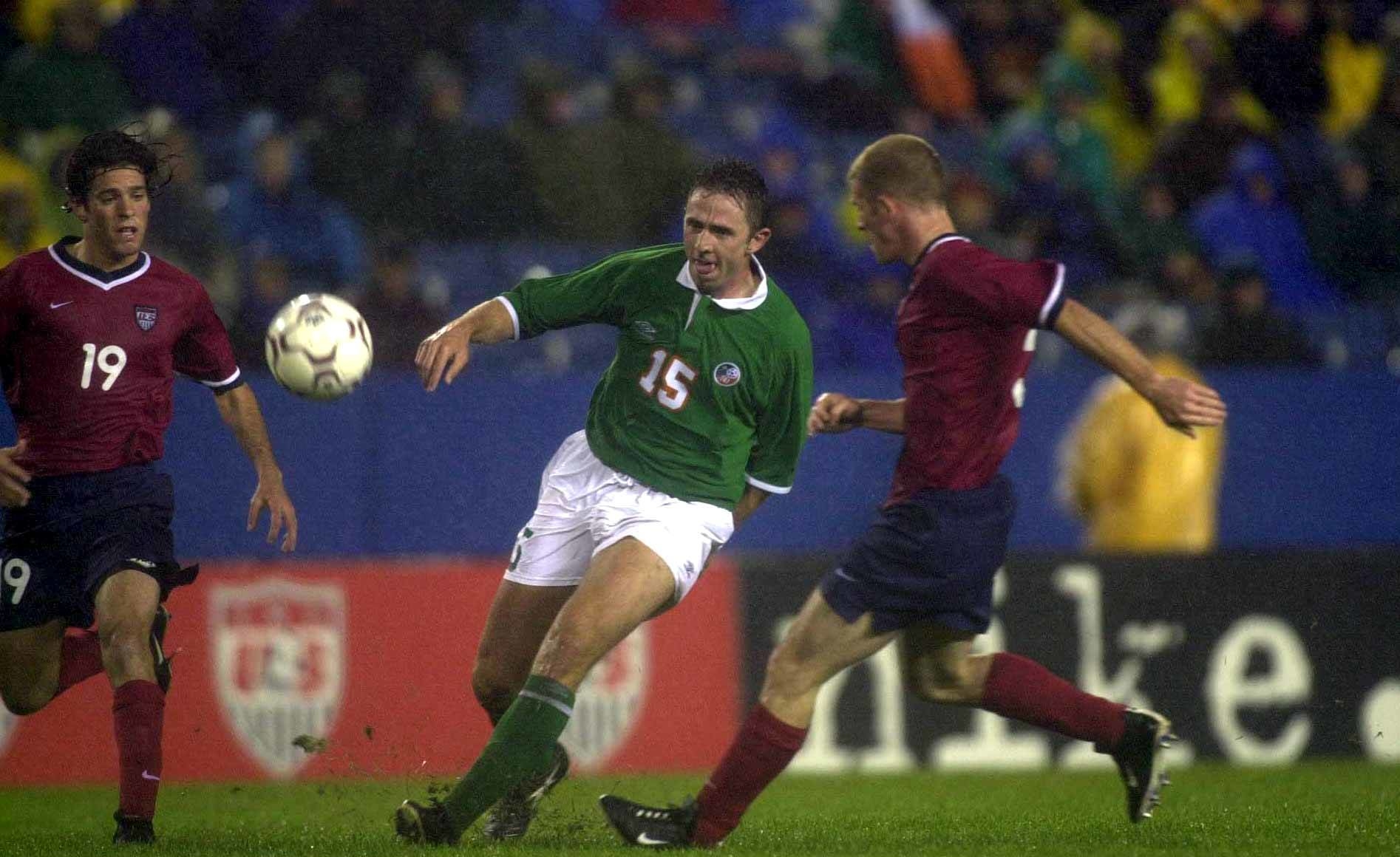 Earning six international caps with Ireland, Gareth Farrelly recalled Kevin MacDonald's reaction to his international breakthrough in that interview with Conn.
"I hope you don't think you're a player now; those fucking Mickey Mouse caps you've got," the former Villa and Everton player recalled MacDonald sneering.
Given that Kevin MacDonald would face no detrimental reprimand for his behaviour until leaving Aston Villa last month, Gareth Farrelly addressed the question of why he had chosen not to publicise what he knew of MacDonald at the time of his Irish appointment.
"You're back to the timing element," he explained.
"[MacDonald] would have been in the ascent at that time and people don't really want to hear this story.
"There has to be a number of things aligned for that to become newsworthy. At that particular time, it wouldn't have been."
Tireless in his efforts to assist those who were cruelly denied a fair chance of pursuing a professional football career by the likes of MacDonald, Gareth Farrelly insists that he retains no feelings of hatred toward his former coach.
"No, no," he responded to the suggestion that he may speak to MacDonald were they to encounter one another again, "and I'm sure he'd probably be the same with me.
"But I don't really need to see Kevin MacDonald. I made my peace with it a long time ago and I don't harbour any ill-will towards him.
"Life moves on."
You can watch back Gareth Farrelly's full interview with Off the Ball here. 
Subscribe to Off The Ball's YouTube channel for more videos, like us on Facebook or follow us on Twitter for the latest sporting news and content.