Henrik Larsson helped raise over two thousands pounds in memory of Graham Gartland's aunt, all through simply swapping jerseys after a match.
Very few Celtic players have made the impact on and off the field in Scotland like Henrik Larsson. However, former Drogheda United centre back Gartland recalled an incident with the Swede when the two met in the UEFA Cup.
Larsson was playing for Helsingborgs IF at the time. His side played Drogheda over two legs in 2007 in the UEFA Cup, and went up against Gartland on both occasions.
While it is a simple gesture at the time, Gartland recalled how the small act of swapping jerseys with Larsson helped honour his late aunt.
Speaking on Football Saturday, Gartland revealed that he was no stranger to swapping jerseys with his opponents.
"I would have swapped a bit," Gartland said. "The European games were one that you swapped, and then a couple of times playing in Scotland I would have swapped as well."
They told us not to ask for jerseys
While swapping jerseys is a common practice, the Helsingsborgs management had asked Drogheda not to ask for jerseys before their encounter in 2007.
Gartland, however, explained how he managed to get a jersey off of Larsson regardless.
"Larsson gave me his jersey," Gartland said. "We played Helsingborg and we played against Larsson. They sort of said, 'Don't ask for jerseys,' because they needed them for the next round.
"We were like, 'we haven't even played youse yet!' It was a little bit arrogant, but I think they were right though. So, they blitzed us over there.
"I had just gone off to get treatment and I cam back on, and I ended up standing beside him."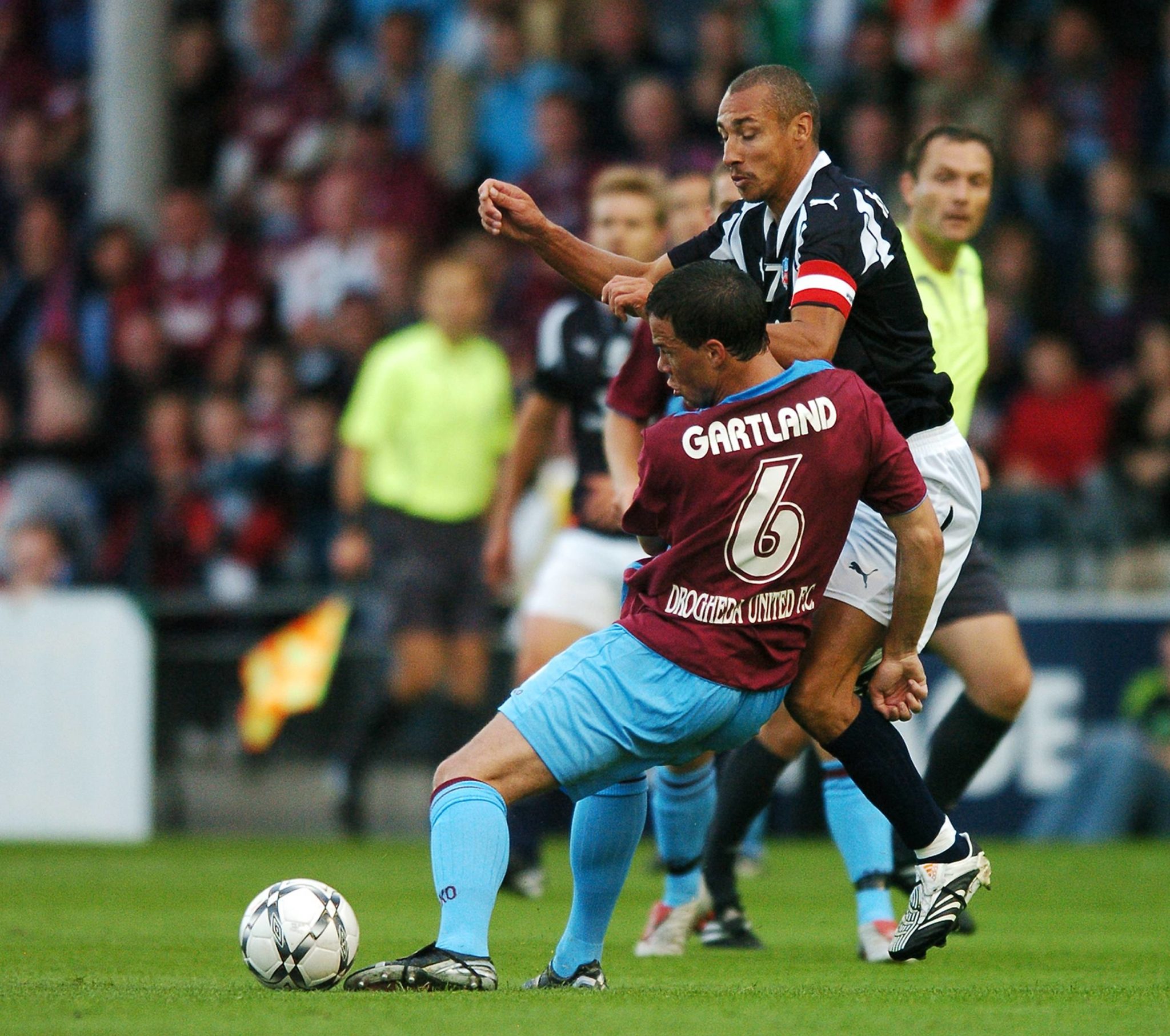 Almost to prove what a great man he is on and off the field, Larsson took little convincing in getting his jersey after the match. The Swede even waited for Gartland at the tunnel.
"I said, 'listen, I know we're not meant to ask, but can I get your jersey?'," Gartland said. "My auntie had just passed away and I was given it to the hospice to raffle off.
"He waited! He said, 'I'll give it to you inside', and he waited at the end of the tunnel. I was last in, he stood waiting and he said, 'here'.
"He said, 'all the best', and I just handed him mine and said something like, 'you can wash the car with that!'
"Yeah, it was a nice touch."
True to his word, Gartland made use of the jersey by gifting it to his uncle to raffle off in memory of his aunt.
"I gave it to my uncle," Gartland said. "He raffled it off at Harold's Cross Hospice and I think he got about two grand for it.
"It went to a good cause in the end."
Football on Off The Ball, brought to you by Sky.
All the football you love in one place across Sky Sports, BT Sport & Premier Sports.
Download the brand new OffTheBall App in the Play Store & App Store right now! We've got you covered!
Subscribe to OffTheBall's YouTube channel for more videos, like us on Facebook or follow us on Twitter for the latest sporting news and content.