John Giles has picked his all-time Leeds United XI - and there is no place for Giles himself in the lineup!
With 525 appearances for the club, as well as 114 goals, it is fair to say that many would disagree with John's exclusion.
The majority of these players, Giles maintains, "helped put Leeds on the map" in the 1960s and 1970s, and Giles maintains he "means no disrespect" to more current squads.
Leeds fans - get in touch with us on Twitter to let us know whether you agree and, if not, who you would include:
Nigel Martyn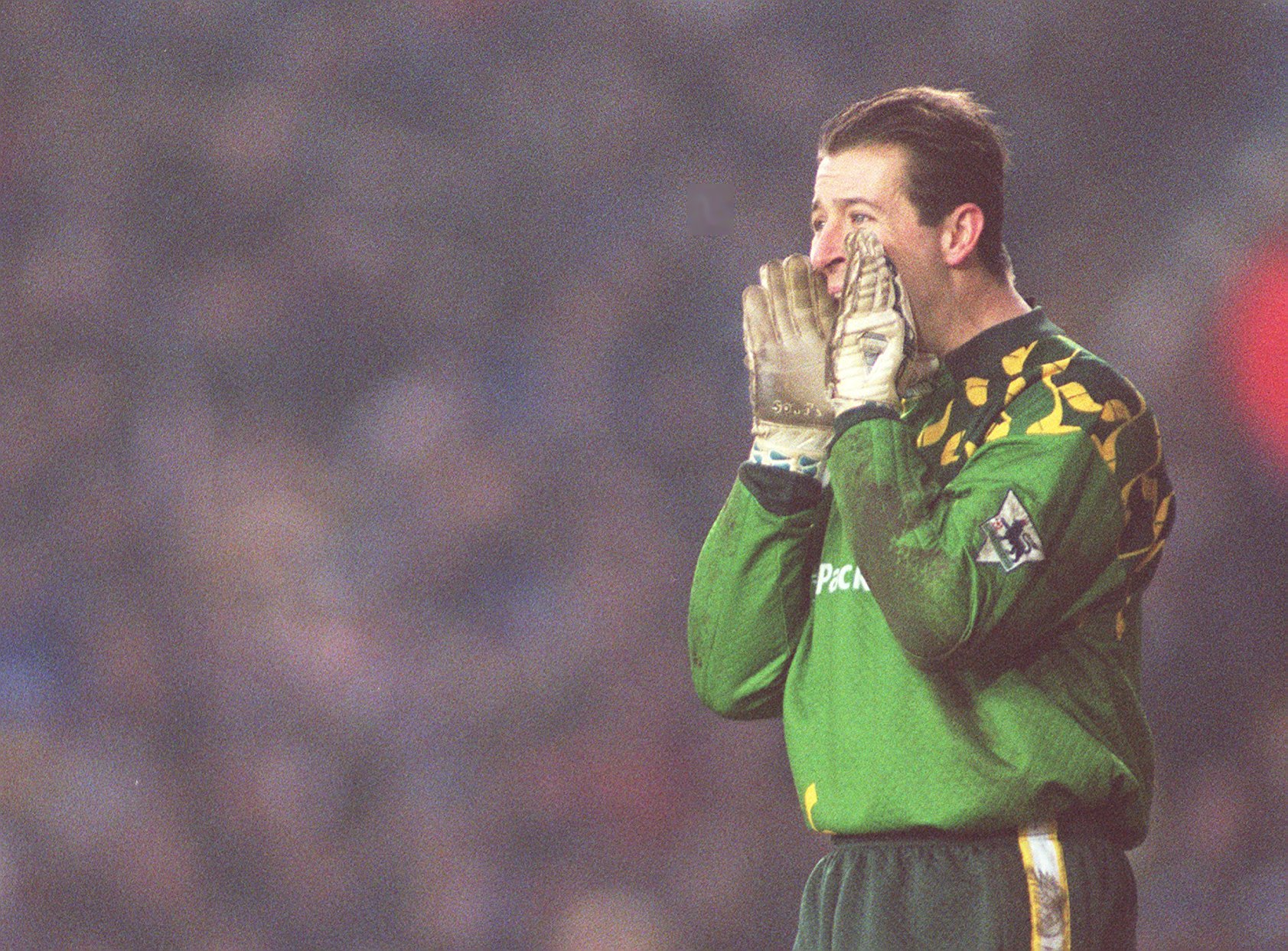 Martyn makes it between the sticks, ahead of league-winning goalkeepers John Lukic and Gary Sprake. The highest-profile player from Cornwall, Martyn will prove a safe pair of hands for the Whites' XI.
"We had Gary Sprake who started as a terrific goalkeeper, who lost his nerve along the way," said Giles of his own contemporary.
"He was an outstanding goalkeeper when he was there," said Giles of Martyn.
Paul Reaney
The first of Giles' contemporaries to make it into the XI, the Londoner appeared an incredible 549 times for Leeds United.
"
Jack Charlton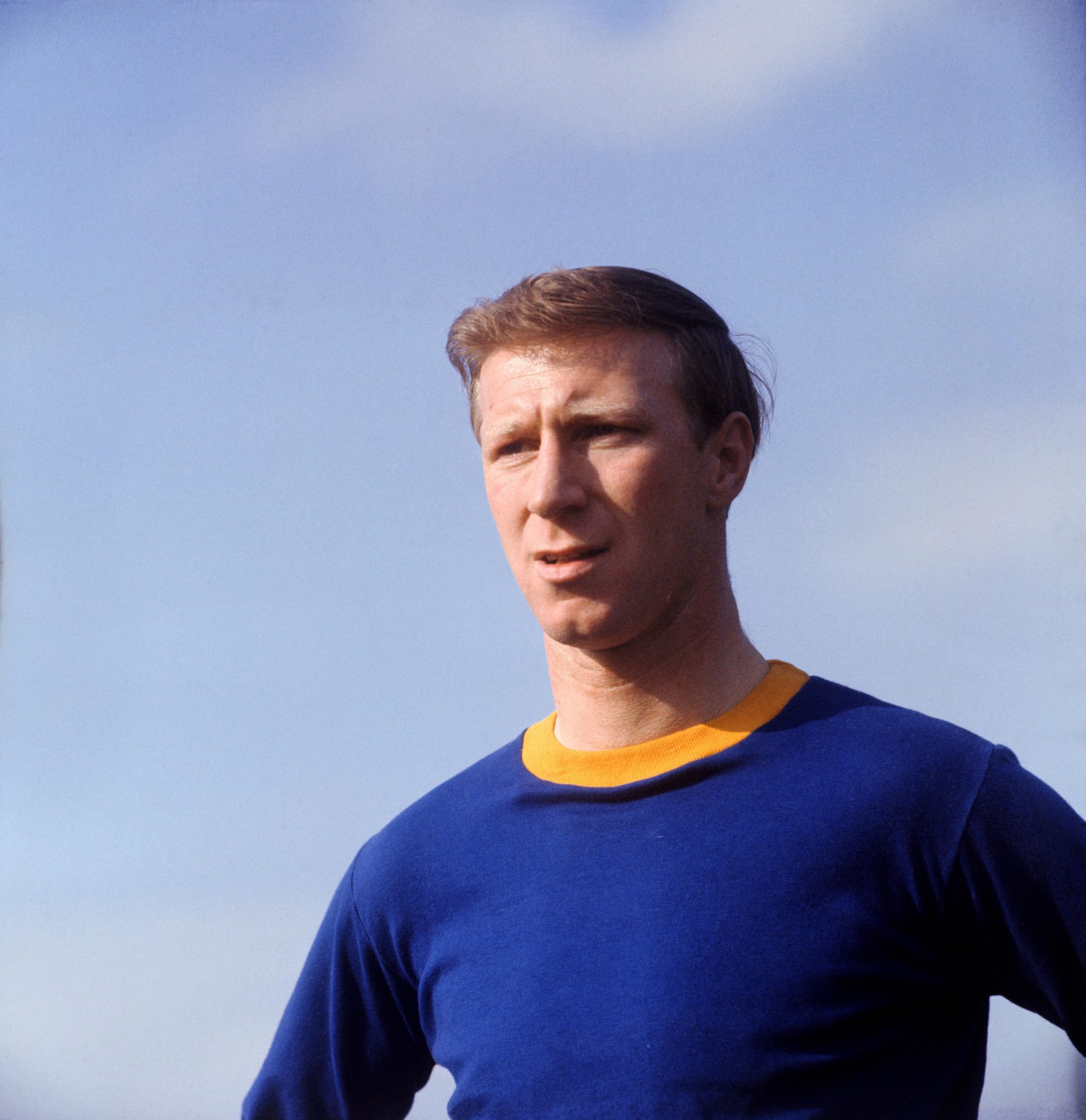 A difficult man to leave out and one that many Ireland fans will be delighted to see included. A World Cup winner and Leeds United's record appearance-maker with 773, Charlton was a shoo-in.
"I'd say Jack was the best centre-half in that division for five years," said Giles.
"Jack was a good header of the ball, he read it well and was deceptively quick."
As to whether Charlton changed after the World Cup: "No - he never bought a drink!"
Norman Hunter
After his sad passing just this month, Hunter is honoured by Giles with inclusion in his best XI.
Paul Madeley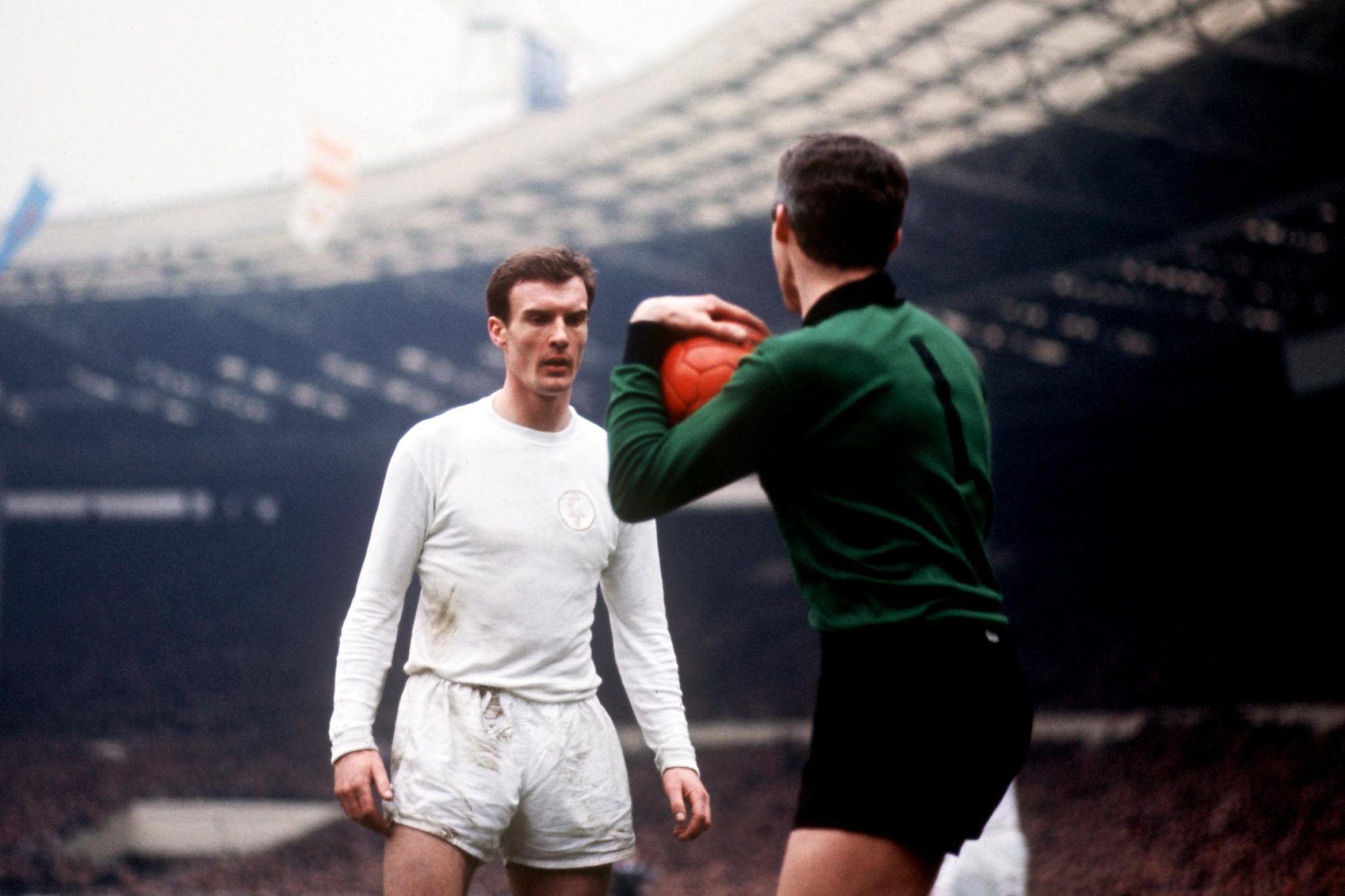 Giles described Madeley after his death as "seven top-class players in one" - he was the ultimate utility player, and he makes it into the XI.
"He never had a regular position, but he could play in so many positions," said Giles.
Peter Lorimer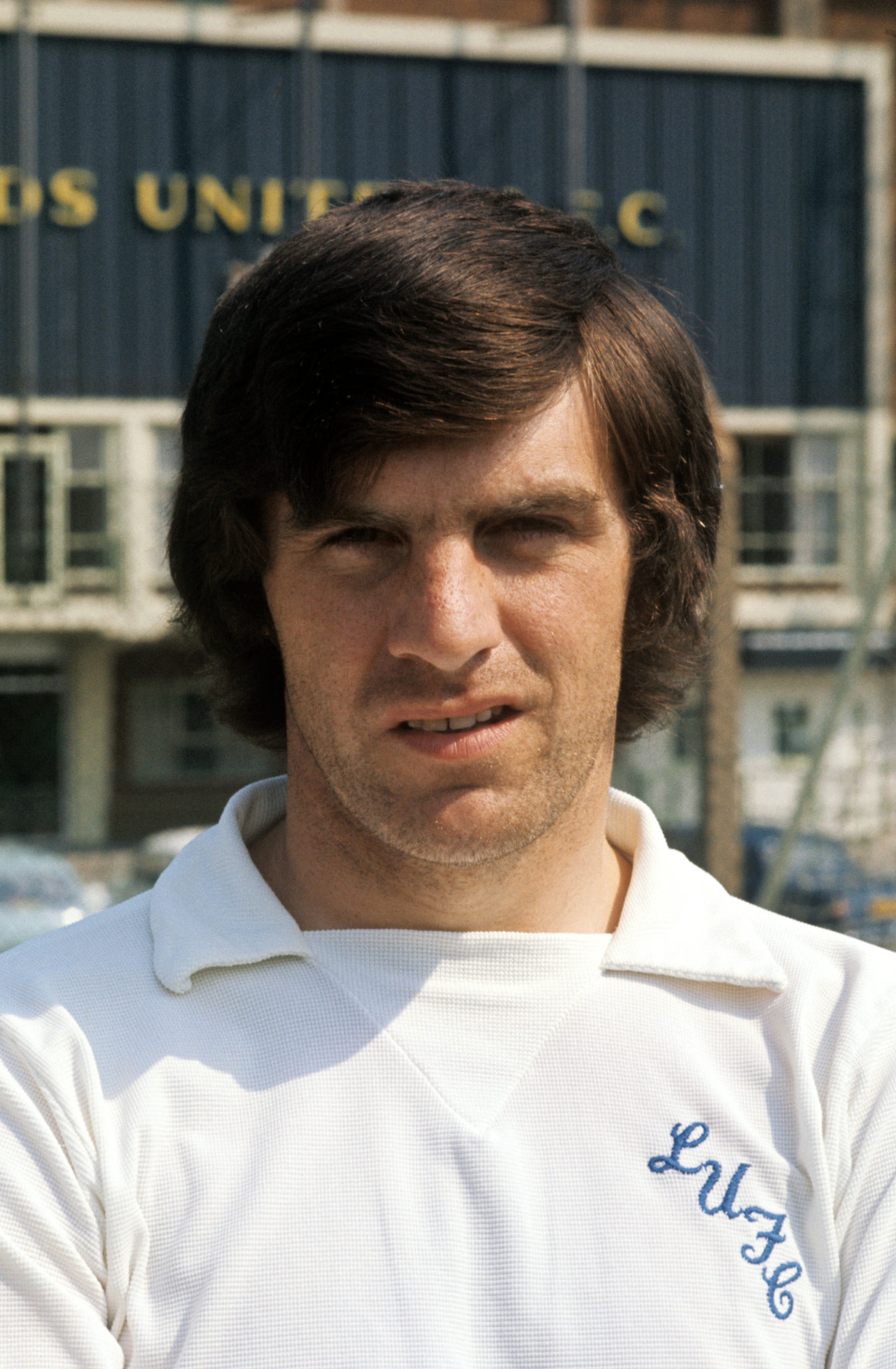 Peter Lorimer is next and with good reason. Lorimer was Leeds United's record goalscorer with 238 goals for the club.
"Peter could score more goals as Eddie Gray [his counterpart on the other wing]," said Giles.
"Peter would make half a yard on the full-back and whizz the ball in!"
Billy Bremner
John's tough-tackling midfield partner, Bremner makes it into a solid XI. One of Don Revie's favourites, Bremner was a no-nonsense box-to-box midfielder that makes it a tough outfit.
Giles said he was alongside Bremner and Collins as three small tyros - in John's words: "three midgets!"
"It took five minutes," said Giles of developing a telepathic understanding. "You just know. You can't practice it."
"When you are playing with great players, you don't have to practice anything. It happens instinctively.
"Billy and myself just had this instinctive understanding - a great player, the most confident player I ever played with.
"Billy was always going to be the star player, in his head!"
Bobby Collins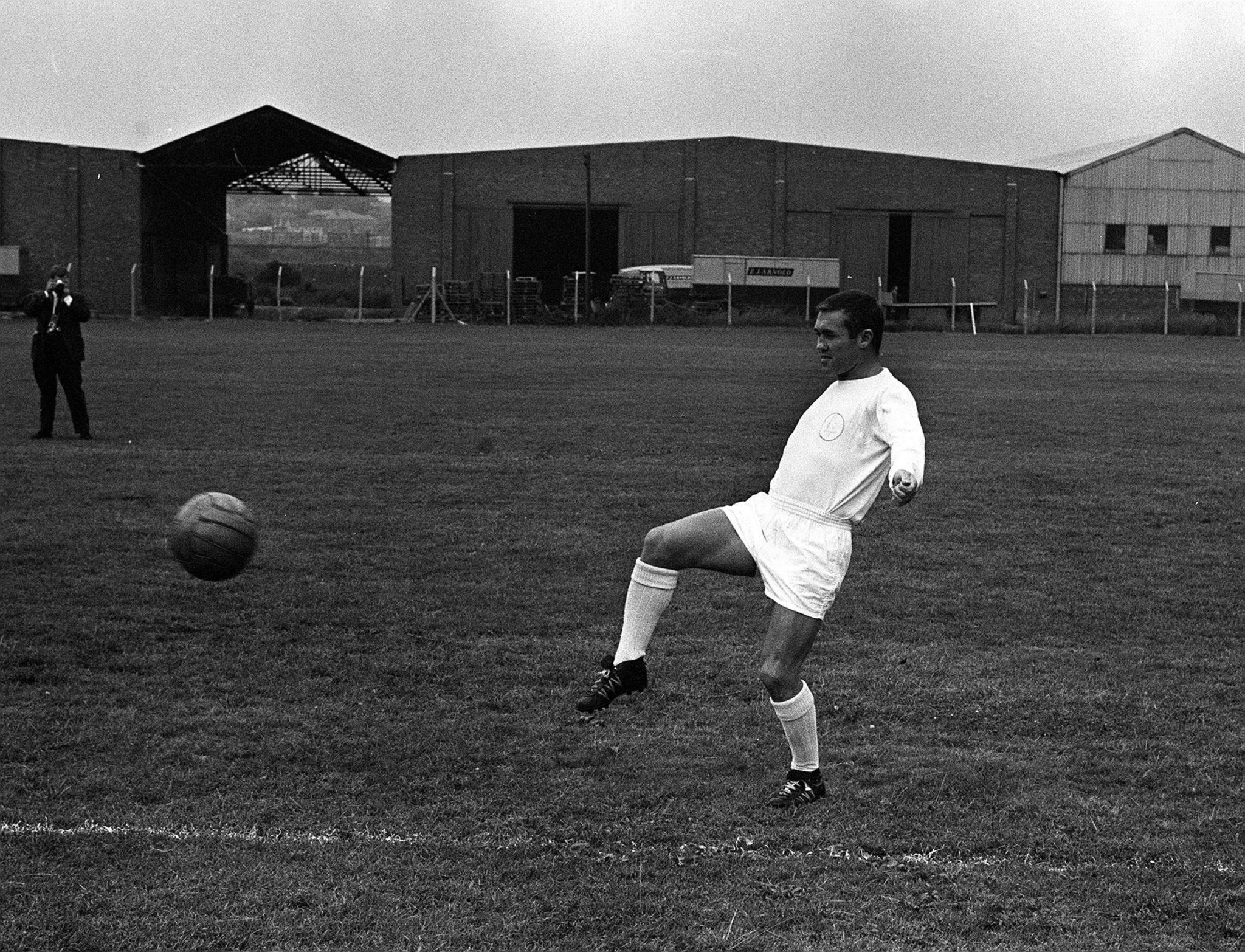 Another Scot in the lineup, Collins spent four years at Everton before joining Leeds in 1962. Revie once described him as his best-ever signing. That is a crowded field indeed.
"He was a hero of mine at Celtic," said Giles.
"Bobby Collins started the great winning club at Leeds, in my opinion. Bobby was a great character - match in, match out and during training. He set the trend for that club.
"He was a great mentor to me - one of the reasons I went to Leeds when they were in the Second Division was because Bobby was there."
Allan Clarke
Nicknamed 'Sniffer', Clarke joined Leeds from Leicester for £165,000 and scored 110 goals for the club over nine years.
"Allan will tell you he was a bargain!
"He was very arrogant, but this arrogance pays off when you're a striker.
"Alan would be more likely to score a goal if he missed a shot first.
"I told him to eff off a few times!"
Mick Jones
Jones was told, when he signed for Leeds from Sheffield United, to go and score goals and annoy defenders.
"Mick was a real worker, could work all over the place.
"He scored a lot of goals but wouldn't have the confidence of Allan Clarke - one of the most modest lads you could ever meet."
Eddie Gray
Gray and Giles were to become lifelong friends - it was he who rang Giles to inform him of Trevor Cherry's passing - but why did this develop?
"Eddie was a midfield player with great control.
"He was a brilliant dribbler - they called him the Leeds George Best!
"Eddie was a very intelligent player - great control, could make and score goals."
Download the brand new OffTheBall App in the Play Store & App Store right now! We've got you covered!
Subscribe to OffTheBall's YouTube channel for more videos, like us on Facebook or follow us on Twitter for the latest sporting news and content.