After Lionel Messi publicly declared his dissatisfaction with comments made by the club's technical secretary and his former teammate, Eric Abidal, Barcelona's immediate future could be set to seismically alter one way or another, according to journalist Graham Hunter on Wednesday's OTB AM. 
It is a story that has gripped the Spanish football media. Lionel Messi, Barcelona's captain and perhaps the club's most venerated player, has become embroiled in a confrontation with the club's technical secretary and former full-back, Eric Abidal.
At 32 years of age, could Lionel Messi potentially be gearing up for a surprise departure, or has he plans to alter how things are run within the Barcelona hierarchy?
"Every season from now until the end of his contract," clarified journalist Graham Hunter on Wednesday's OTB AM, "Lionel Messi can leave for free if he chooses to.
"It is entirely within his own decision powers to leave for no fee."
Amid the current tension that exists within the club after Eric Abidal publicly questioned the attitude and work rate of certain Barcelona players as manager Ernesto Valverde was sacked by the club, Hunter considered the possibility of what Lionel Messi may be plotting.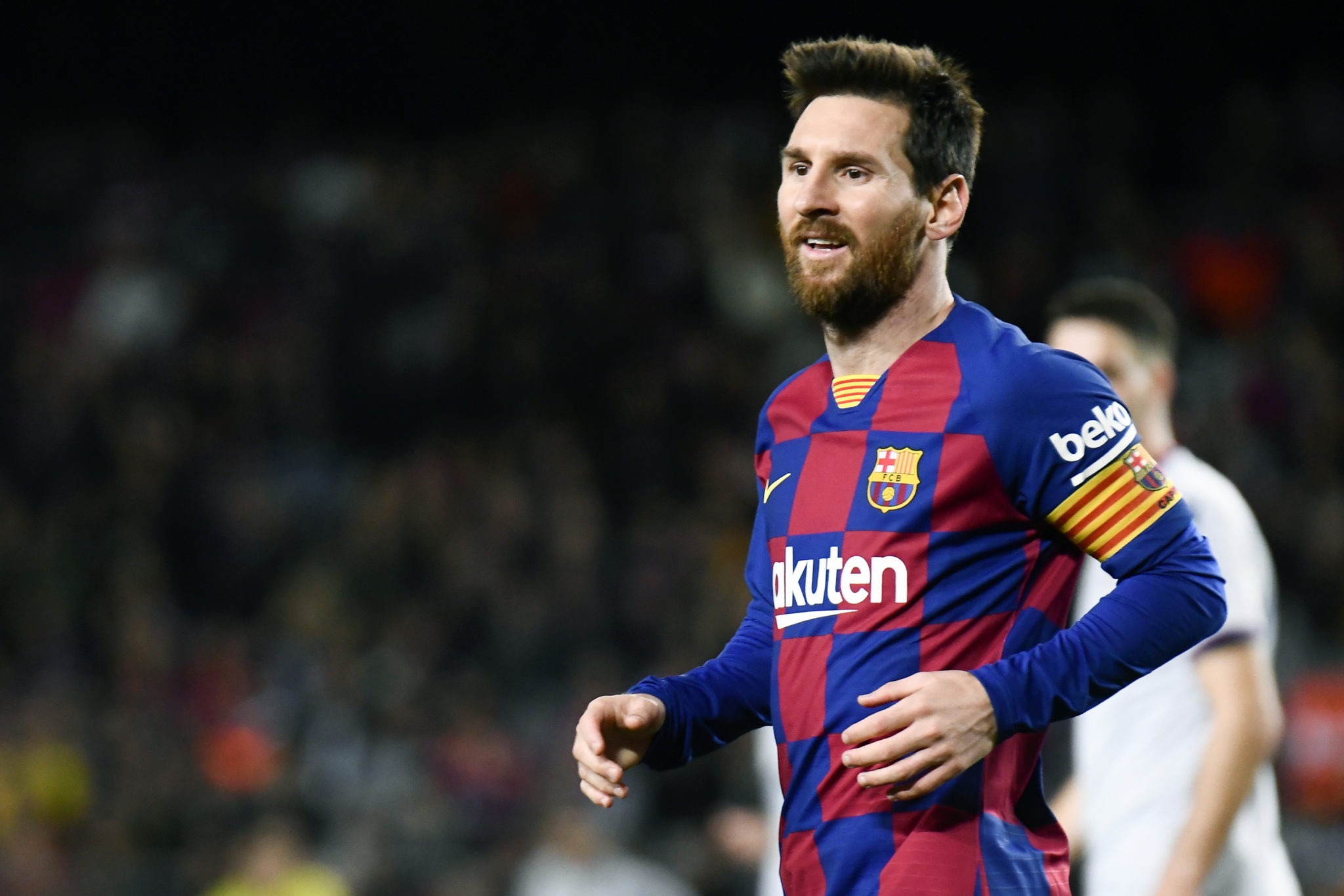 Across two lengthy interviews with Catalan newspapers, Abidal, who oversees elements of the club's recruitment policy, suggested that certain players in the Barcelona squad had failed to work hard enough under the club's previous coach Ernesto Valverde.
Since replaced by Quique Setien, Messi, displeased with the anonymity Abidal afforded to those underperforming players, used his Instagram account to share this displeasure.
"I honestly do not like to do this kind of thing but I think that everyone has to be responsible for their job and take responsibility for their decisions," claimed Lionel Messi. "Players for what happens on the field, we are also the first to acknowledge when we don't play well. Those in charge of sporting direction should also face up to their responsibilities and above all take charge of their own decisions.
"Lastly, I think that when you talk about players, you should give names because otherwise, you are tainting everyone's name and feeding rumours that spread and are not true."
For Spanish-based journalist Graham Hunter, the club captain's decision to forego an exploratory meeting with Eric Abidal before taking to social media was regrettable, to say the least.
"Lionel Messi could have chosen to go directly to Abidal and thrash it out," stated Hunter on Wednesday's OTB AM, "and then decided whether he needed to speak publicly or not, which is entirely his right, but I just think it was a bit preemptory to go, 'Woah! Hold on, I'm not happy and I'm off to Instagram.'"
Furthermore, as Eric Abidal is called to an emergency meeting with the club's hierarchy on Wednesday, the former French full-back may find that he is urged to apologise to Messi, or, perhaps most excessively, that his job is now under risk.
So, why did Lionel Messi publicly pursue a gripe that could have been settled in-house?
"It is a power-play," suggested Hunter, "and I've written extensively about that fact for ESPN. You don't put a clause like that into a contract if its never going to be used.
"It is there for a reason and maybe that is just as an emergency parachute if the club is in trouble.
"I would have said that the likelihood is that Messi feels like he can catalyse an early election. They are obligatorily due in 2021, but I feel that Messi wants to catalyse a situation whereby a change is imminent, which may or may not actually benefit him.
"Furthermore, it is this current board's avowed intention to bring Neymar to Lionel Messi this summer. Whether they can achieve that or not remains to be seen, but Eric Abidal speaks about it in [one of the interviews he carried out]."
As Eric Abidal comes under pressure, however, Graham Hunter was at pains to demonstrate why certain onlookers have been extremely short-sighted in their assessment of his criticisms.
"Did everybody who is getting absolutely furious with Abidal right now not watch at Anfield," asked Hunter of Barcelona's insipid Champions League semi-final defeat to Liverpool last season under Valverde, "or against Juventus, or Paris St Germain or Athletic Bilbao or Granada?
"If Eric Abidal has misexpressed himself sufficiently to annoy Lionel Messi, that's a story. But this maelstrom of meltdown and civil war ... there will be consequences and finger-pointing, but I think it ill-behoves us to ignore the fact that Eric Abidal told the truth."
You can watch back Graham Hunter in his entirety here. 
Download the brand new OffTheBall App in the Play Store & App Store right now! We've got you covered!
Subscribe to OffTheBall's YouTube channel for more videos, like us on Facebook or follow us on Twitter for the latest sporting news and content.