Rounding up the major talking-points from a footballing year like no other, Philippe Auclair explained why Bayern Munich pipped Liverpool to become 2020's outstanding team. 
A member of the sports desk at France Football, Philippe Auclair remains confident that the decision taken by the magazine not to present the Ballon d'Or in 2020 was the correct one.
The outlet that has overseen the awarding of football's most prestigious individual prize since its inception in 1956, it was argued that the inconsistent manner in which games continued and halted across European leagues as a reaction to the uncertain spread of the coronavirus created a playing-ground that was not equal.
Principally in agreement, Auclair nevertheless acknowledged that one player in particular was forced to deal with the harsh consequences of this decision.
"If I was Robert Lewandowski I would be very, very disappointed," the French football journalist remarked to OTB Sports in a special review of the year in football on Tuesday evening.
"He would have been a shoo-in for the Ballon d'Or and I feel quite sorry for him, and I also feel quite sorry because it would have been a way to also, through him, reward an absolutely magnificent team."
The prodigious attacking talent in a Bayern Munich team that won all before then in the 2019/20 season, if the Polish striker was the world's best player across the last 12 months, Auclair is equally certain that the German outfit deserve the accolade for football's greatest team in 2020.
To the jubilation of their fans, Liverpool ended the club's long, long wait for domestic dominance by securing Premier League success in 2019/20.
A suitably sweet achievement for the brilliant football team Jurgen Klopp has overseen, Auclair, an undoubted fan of the English club's playing style, explained why he reckons Bayern's year to have been superior, nevertheless.
"If you look at the greater scheme of things," he began, "I would say that Liverpool were my favourites for the title at the beginning of the 2019/20 season - a long time ago.
"Bayern certainly were not my favourite for anything. They were in a very strange place."
In November 2019, the German club parted company with manager Niko Kovac after his team suffered a 5-1 defeat at Frankfurt that left Bayern sitting 4th in the Bundesliga.
To the surprise of many onlookers, he was replaced - on an interim basis, initially - by Hans-Dieter Flick, a man who had not managed a club since 2005 and had spent much of the intervening years working as the assistant to World Cup winning German boss, Joachim Low.
"We knew his face," Auclair recalled of the slight confusion that followed Flick's appointment, "as we had seen him sitting next to Low on German bench. So, let us remember what we were saying then about Bayern Munich at that time.
"We thought that they were an [unbalanced] team with very young players on the one hand and older players on the other. We thought that some of those older players were past their best, that there was genuine unrest within the dressing room and that some players were too big for their boots, which is typical for FC Bayern.
"Nobody could foresee that they had a season like they had playing the kind of football that they had which was absolutely thrilling."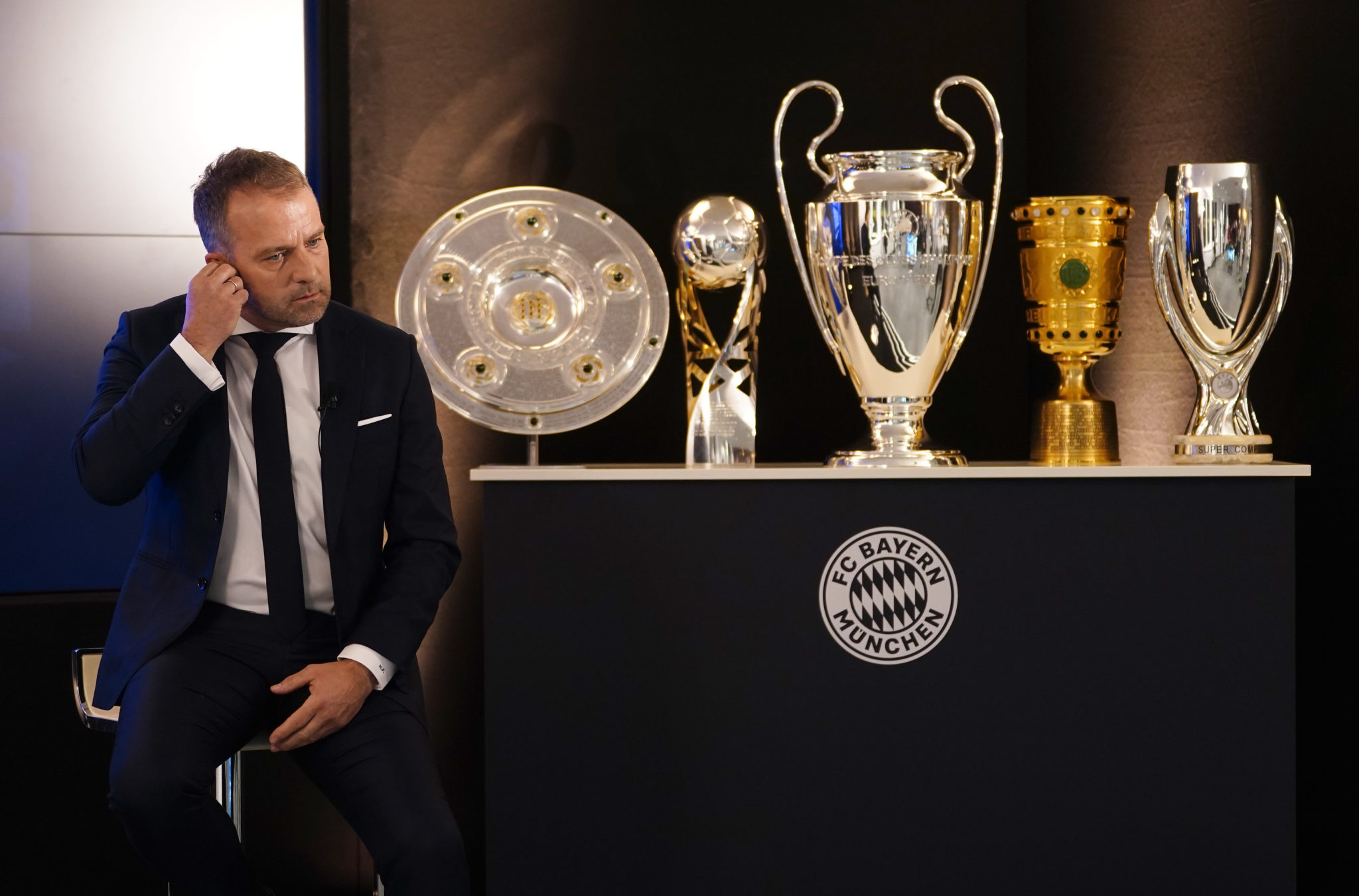 While it is not rare for Bayern Munich to enjoy copious amount of success on the domestic front especially, the added bonus of a Champions League win and the manner in which Flick had his team playing contributed significantly to Auclair's outlook.
"We are used to a Bayern that can surprise us from time to time and wins everything in sight," he allowed, "but can you remember as thrilling a Bayern side as this one? I genuinely can't.
"I've been thinking about this and the Pep Guardiola side was very, very good but they just fell short in Europe, certainly and didn't quite have the same sort of thrilling, risk-taking approach. Jupp Heynckes' team was great to watch and had some superb players, but didn't quite have the same sort of intensity and just didn't give the same sort of thrill.
"We look at the demolition of Barcelona [in the 2019/20 Champions League quarter-final] and I would say that the demolition of PSG, even though the score-line was not a demolition, was even more thrilling because you think, 'How on earth can you accept taking such risks all the time against some of the best forwards on the planet?'
"They did it, they believed it, they went through it and they won and there was no doubt about it at all."
By no means a great team away on their own, Philippe Auclair remains hopeful that 2021 may bring together Bayern Munich and Liverpool - his second choice in 2020 - for a contest that would certainly captivate onlookers.
Download the brand new OffTheBall App in the Play Store & App Store right now! We've got you covered!
Subscribe to OffTheBall's YouTube channel for more videos, like us on Facebook or follow us on Twitter for the latest sporting news and content.