Liverpool had a far from ordinary route to their 1984 European Cup title, with broken jaws, hostile crowds and even the Romanian military getting involved, according to Mark Lawrenson.
Liverpool made it to the final after beating Odense Boldklub (6-0 aggregate), Athletic Bilbao (1-0 aggregate), Benfica (5-1 aggregate) and Dinamo București (3-1 aggregate), en route to facing Roma in the final.
Roma's route to the final was shrouded in controversy years later, as it came out that Roma president Dino Viola had attempted to bribe the referee of their semi-final match against Dundee United ahead of their second match.
Nevertheless, Liverpool travelled to Rome to face Roma for what would become the Champions League title; a match which they won 4-2 on penalties after the match ended in a 1-1 draw.
Speaking on Football Saturday on Off The Ball, former Republic of Ireland and Liverpool defender Mark Lawrenson recalled a wild ride for his team to make it to the 1984 final.
"We won the European Cup away from home," Lawrenson said. "Because I am pretty sure we played Bilbao and they came to Anfield and they got a nil-nil; they were a good side.
"It was full when we went to Bilbao for the second leg. They were very vociferous, and every time one of us made a tackle they were all going mad.
"We also played Benfica… they came to us, and we may have only won 1-0. Then we went there, we are in the ground two hours before and it was full, and it was lashing down.
"If you ever needed a cure for constipation it was waiting for that game to start! There was massive pressure."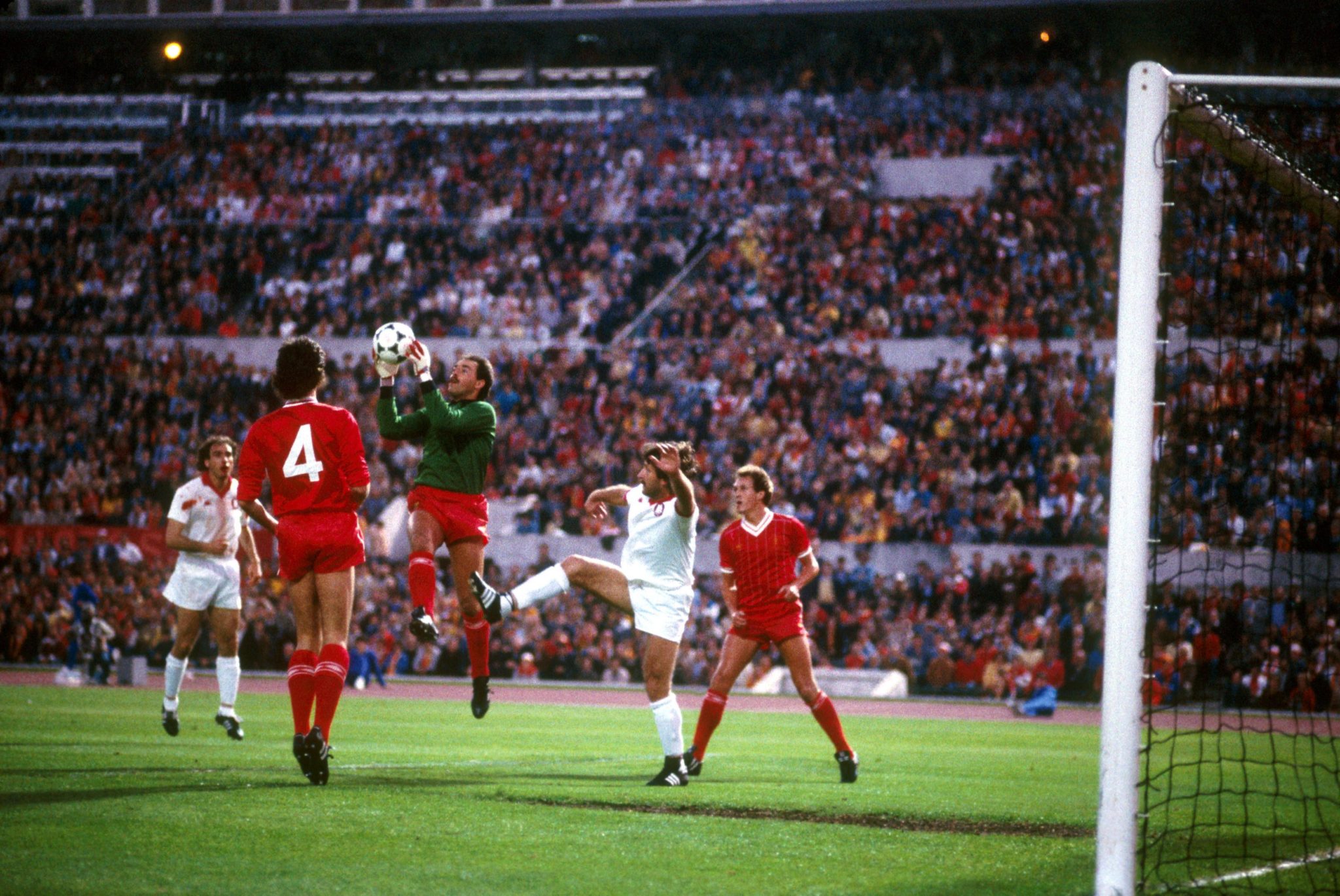 Liverpool's semi-final saga
Things got interesting for Lawrenson in their semi-final, though, as his teammate Graeme Souness caused some trouble for the Reds with his interactions with his opposite number.
"Then [we played] Bucharest at home; they man-marked… Graeme Souness," Lawrenson said. "In fact, the bloke who man-marked Graeme Souness got a broken jaw off Graeme!
"This lad who was playing against Graeme, [Lica] Movila, was spitting at Graeme, I am not excusing him for what he did, but [Movila] was kind of pulling [Souness] up when he's knocked him over and pulling the hairs under your arm; all the old tricks.
"Graeme just had enough, and even though it was televised, there would only be about six cameras max, so we had a corner… everybody is watching the goal area, and as the corner was taken, Graeme had a look where one of the linesmen was and just hit this fella in the jaw and broke his jaw."
The broken jaw only seemed to rile up the opposition, however, as Lawrenson recalled the reception that Liverpool got on arrival in Bucharest, who at the time were made up of a number of serving soldiers.
"So, when we went for the second leg to Bucharest… we were playing the army," Lawrenson said. "What happened was, there were four or five of us with long dark hair and taches.
"We pulled up in the bus to the ground, and we were ringed by soldiers, and I was sat by the window thinking, 'well this is a bit naughty'.
"The soldier knocked on the window and did the thing with his hand across his neck, as in, 'you!' because he thought that I was Souness.
"I went, 'no, no, no, it is not me!' and pointed to Graeme. He was loving it. We started the game and his first tackle of Souness almost broke his leg.
"It broke his shinpad and drew some blood. Graeme got up and was looking at him and gave him that look of, 'come on then, is that the best you can do?'
"We were thinking 'for Christ's sake, we are all going to get done here!'"
Liverpool ended up winning that match 2-1, which saw them book their place in the final in Rome.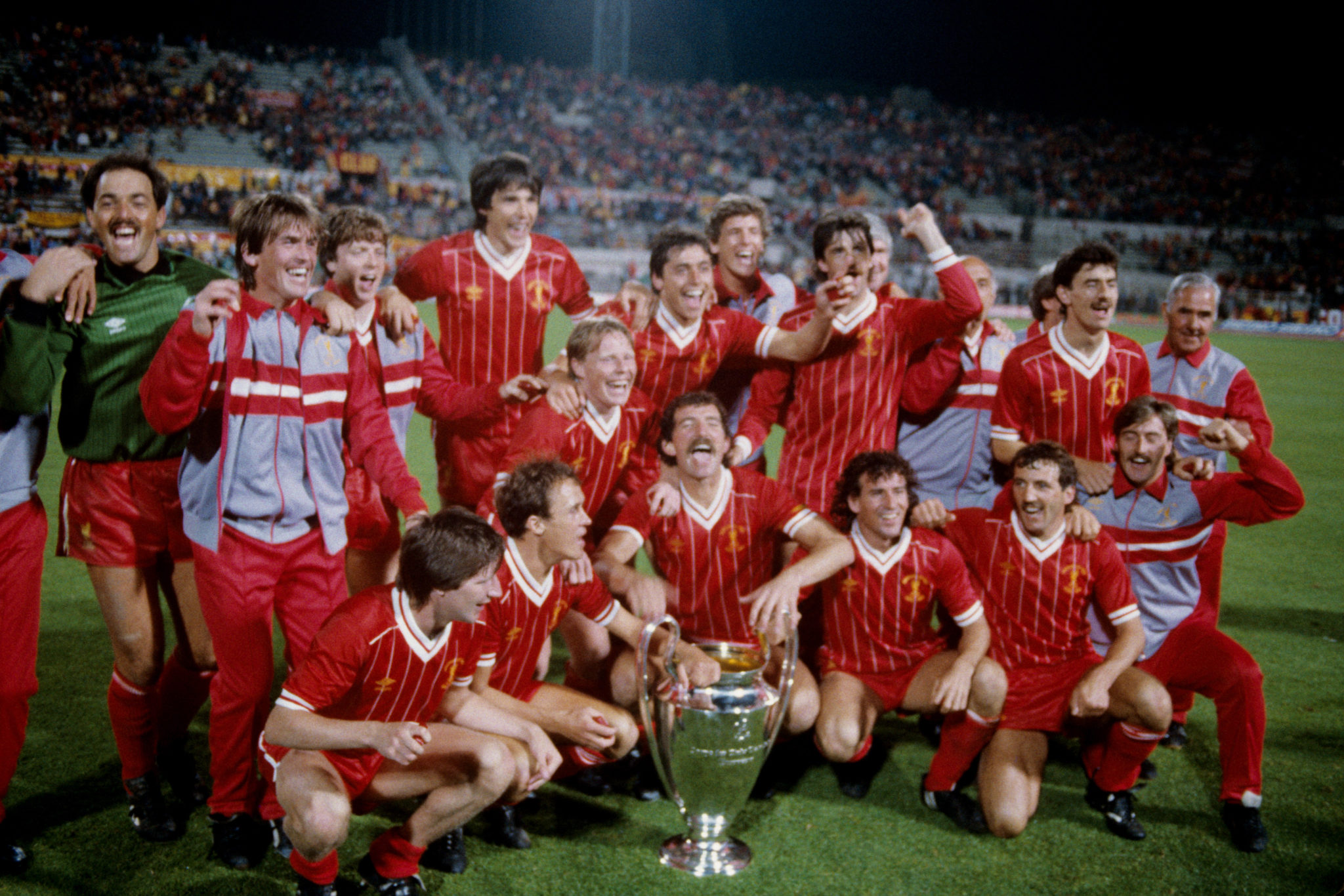 'Have you heard the story about Chris Rea?'
While it was a much calmer affair than their previous match, Lawrenson recalled that even the final was anything but ordinary by today's standards.
"Then of course we went to Rome," Lawrenson said. "We get to the ground, again really, really early, and we got changed in the corner of the ground up this flight of stairs.
"We walked into the corner of the ground and there was a kids' game on, and the crowd was full except for the Liverpool end because they were all probably still drinking in the bars.
"Graeme sort of went, 'come on, let's walk around the pitch and get these at it'. So, we walked around the pitch and they were chucking bottles at us, plastic fortunately.
"By the time we came all the way around, one of the lads started singing just as we were coming up the stairs.
"We sing the song 'I don't know what it is but I love it', we only knew the chorus being stupid footballers. We never thought anything of it.
"We win on penalties… at the end of the game, the Roma manager, when asked he question about the performance, he just said, 'I knew my team was beaten 40 minutes before we started the game'.
"He said they were in the dressing room having the last tactical discussion about Liverpool and the way they play. He said, 'I hear this singing.
"He said, 'it is getting nearer and nearer, and therefore louder and louder and louder. Just at that moment I realised that it was Liverpool players singing, all my players went white.'
"And he said they looked as though they had seen a ghost. He went, 'bloody hell, how confident are this lot?'
"And he says to this day that that's the reason that Roma didn't play particularly well."
Download the brand new OffTheBall App in the Play Store & App Store right now! We've got you covered!
Subscribe to OffTheBall's YouTube channel for more videos, like us on Facebook or follow us on Twitter for the latest sporting news and content.