Romelu Lukaku is lacking confidence in himself, because he feels that his manager has no confidence in him, according to former Chelsea and Scotland winger Pat Nevin.
Thomas Tuchel has not been happy with the performances of Lukaku, particularly following the striker's interview surfaced in December last year.
Since that interview aired, the Belgian striker has failed to find the back of the net for Chelsea.
The German manager criticised Lukaku after Chelsea's 1-0 defeat to Manchester City on Saturday, stating that he 'had many ball losses in very promising circumstances'.
Two of these ball losses came in the form of two missed goal-scoring opportunities. However, the most crucial of which came when pushed a pass to an offside Hakim Ziyech when any other striker would have went for goal.
The incident occurred after Lukaku had beaten John Stones, who had 'basically fallen over', 18 yards out from the goals. Nevin felt that any other striker in the Premier League would have been right to shoot from that position, however Lukaku opted to give a 'tame' pass instead.
Speaking on The Football Show on Monday, Nevin looked at that incident as an example of the lack of confidence in Lukaku at the moment.
"You think of what Ronaldo would do in that position," Nevin said. "[What] Harry Kane would do in that position. You go through the people who are natural scorers in that position, they all shoot.
"They absolutely all shoot. [The pass] kind of was on. It was not one of those ones where that is the right ball to play.
"If that is the case, you are 18 yards out or whatever, and you don't slip a ball that you should have slipped, I am not having that. I am furious at that.
"But it wasn't one of those situations. It was a maybe ball. It might have been on, it was a tight one. The 'keeper was always going to come out there.
"He made the wrong decision and he should have gone for it."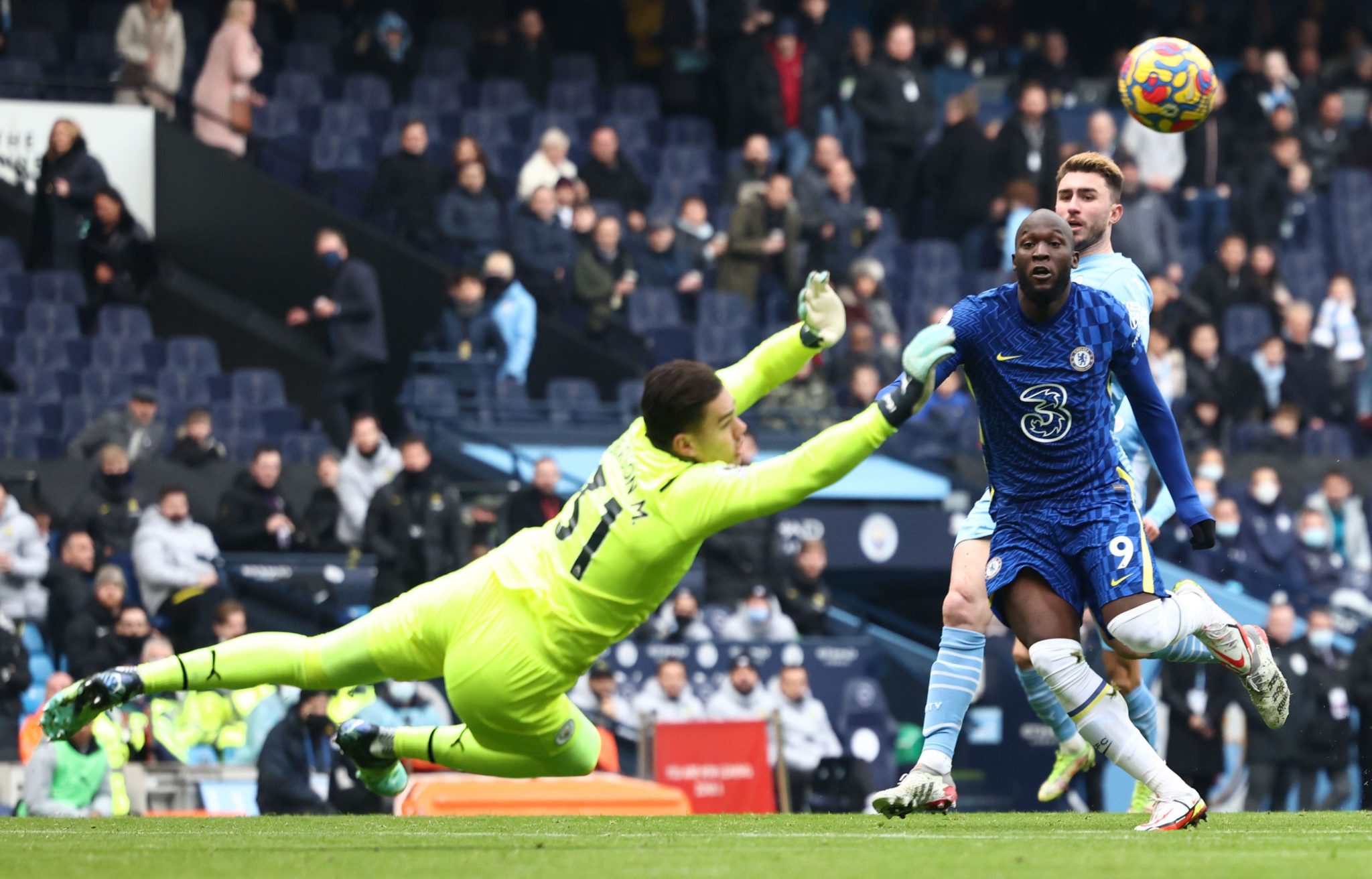 Tuchel does not believe in Lukaku
There are often a number of reasons behind a player's drop in form and confidence. Not all of them have to do with the pitch, and some can be difficult to overcome.
However, Nevin believes that there is one reason that Lukaku might not be backing himself to make the 50-50 plays when he should be making them.
"Who knows what the reason is?" Nevin said. "It might be a situation where, if he doesn't believe his manager believes in him, why should he believe in himself?
"It may well be that. People do live in that sort of confidence. If he has a shot there and misses, he might think that the manager will be shouting at him.
"We have all been there. If a manager is not on your team, or you don't think he's on your team, whatever you do, if it doesn't go exactly right, it was the wrong thing.
"That might well be one of the reasons why he tried the pass instead of the shot."
Tuchel should drop him
Lukaku is one of the most expensive players in the Chelsea squad. For many, this makes him undroppable. However, Nevin feels that no player should ever be considered undroppable, particularly in a Thomas Tuchel side.
"That means that it always isn't working," Nevin said. "He is not doing what he is best at, but then he can't really do what Tuchel needs him to do as well as Tuchel needs him to do it.
"It is a 100 million quid question that Chelsea have to answer. I think they should stop thinking about it in those terms.
"The amount of people that say to me, 'you can't drop him!' Yeah, you can. You've got to. You absolutely have got to, when he's not the right man.
"That is what Tuchel has always done. If you are the right man, and you are playing well and training well, you play. Full stop. It doesn't matter who you are.
"He has shown that time and time again. If it is not the case with Lukaku, then the players will start thinking, who is picking the team then? You can't do that. You don't last when you do that."
Football on Off The Ball, brought to you by Sky. All the football you love in one place across Sky Sports, BT Sport & Premier Sports
Download the brand new OffTheBall App in the Play Store & App Store right now! We've got you covered!
Subscribe to OffTheBall's YouTube channel for more videos, like us on Facebook or follow us on Twitter for the latest sporting news and content.