Fourteen-years after Roy Keane departed Manchester United in acrimonious circumstances, Gary Neville recalled his former captain's final days at the club and the moment he realised Keane had gone too far in his criticism of Alex Ferguson. 
"Carlos definitely had his issues with me," recalled Roy Keane of his final days as a Manchester United player, "there was tension there, no getting away from it."
Alex Ferguson's assistant manager, Keane's strained relationship with Carlos Queiroz, combined with Ferguson's tendency to side with the Portuguese, hastened a breakdown in communication that Gary Neville recalled spotting a few weeks before the Irishman's ultimate departure in 2005.
Speaking to Off the Ball in association with Cadbury alongside Keane, Neville's recollection of events highlighted the incredible hostility that followed Keane's infamous performance on MUTV shortly after Manchester United recorded a 4-1 defeat to Middlesbrough.
Although the exact nature of Keane's analysis and the disparaging manner in which he was reported to have spoken of his teammates remains unclear, when the issue came to a head during a players' meeting in Ferguson's office, Gary Neville understood that Keane's spell at the club was over.
"I'd seen this happen to David Beckham over a period of six to eight months at United," explained Neville, "with Roy and the manager, there was always a chance that it would come to this."
"The manager came down into the dressing room and the minute he said we needed to watch the video, I just thought that's it.
"I knew Roy, I knew the manager and I just thought that was it."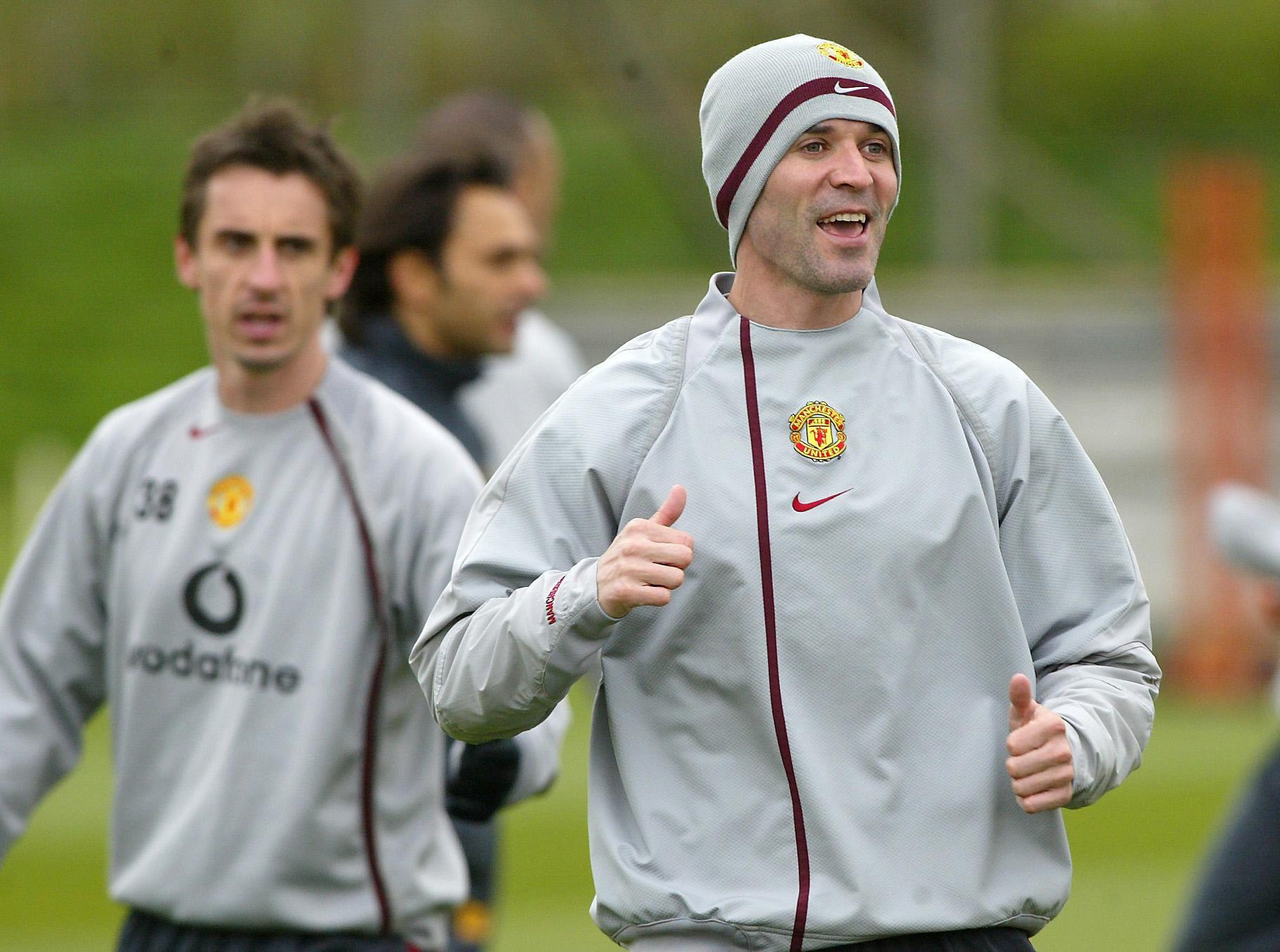 Gathering together Manchester United's first-team squad in his office, present also was Ferguson's assistant Queiroz.
"There were things that were said in that room," noted Neville, "a moment where you spoke to Carlos ... and there was just no way this was going to carry on.
"That meeting was horrific when we watched the video. It's not funny, honestly, it was horrific.
"For lads in the dressing room who were at the club 10, 15 years, to see this happening was horrific.
"You couldn't say anything, you were just thinking, 'For fuck's sake.' You knew that that was it."
Intriguingly, despite the perceived ill-effects of Keane's reported remarks about his teammates, Neville does not believe that any of Manchester United's senior players took great issue with what had been said during their captain's appearance on MUTV.
"From our point of view as players, we didn't have a problem," he admitted, "we'd worked with Roy for 12 years and I think his interview after Bayer Munich [in 2001] was actually worse."
Yet, it was in the following exchange between Keane, Ferguson and Queiroz that Neville believes the damage was done.
"Would Roy Keane the manager have gotten rid of Roy Keane the player after that meeting," asked Neville of Roy Keane, "I think you would."
It is an assertion Roy Keane flatly denied.
"I remember we were all walking up to watch the video and I was thinking we need to watch this because it wasn't true what I'm supposed to have said.
"I was supposed to be talking about players' wages, but I had no interest in other people's wages. That was none of my business.
"I think Manchester United was giving that stuff out, [and] when we watched it, it was ok.
"I didn't think for one minute I was out of order. Then the manager put it to all the players there in his office and asked if anyone had a problem.
"I think Darren Fletcher said I could have been a little easier, but nothing major."
Although Roy Keane believes the meeting did not necessarily need to serve as the precursor to his departure from the club, Gary Neville's recollection would suggest that, at the very least, it made a decision that Alex Ferguson may have been leaning toward a little easier.
Off The Ball were in the Bord Gáis Energy Theatre with Roy Keane and Gary Neville with thanks to Cadbury, who are celebrating their third year as 'Official Snack Partner' to the Premier League
Download the brand new OffTheBall App in the Play Store & App Store right now! We've got you covered!
Subscribe to OffTheBall's YouTube channel for more videos, like us on Facebook or follow us on Twitter for the latest sporting news and content.