A Premier League winner with Manchester United, Luke Chadwick never truly made it beyond the periphery of a midfield that boasted the likes of David Beckham, Roy Keane and Paul Scholes. 
One of the club's academy products that emerged shortly after the historic treble-winning season of 1998/99, Chadwick, who made numerous appearances for England's U21s, made his United breakthrough the following season in a League Cup tie.
Reflecting on his career with Off the Ball, however, Chadwick explained the positive relationships he managed to uphold with both Roy Keane and Alex Ferguson in an incredibly competitive environment.
"I never expected to break through into the first team," admitted Chadwick, "so it was just an incredible experience, something that really shaped me for the rest of my life.
"But you had to be on it every day. It was an intense, intense environment and the training sessions were harder than the games.
"These were the best players in the league and they expected your standards to be high every day in training. It was exhausting coming into that, but it certainly shapes you."
Needless to say, the former Republic of Ireland captain was chief among those making demands.
"Oh, Roy Keane was the big one," he recalled of who called the shots. "He was the captain, the leader and demanded high standards.
"If you weren't at the level, you were told and rightly so. A few times on the training ground or even on the pitch he'd tell me [if I wasn't performing], and it isn't always nice to hear, but if you weren't up for it then it wasn't the right place to be."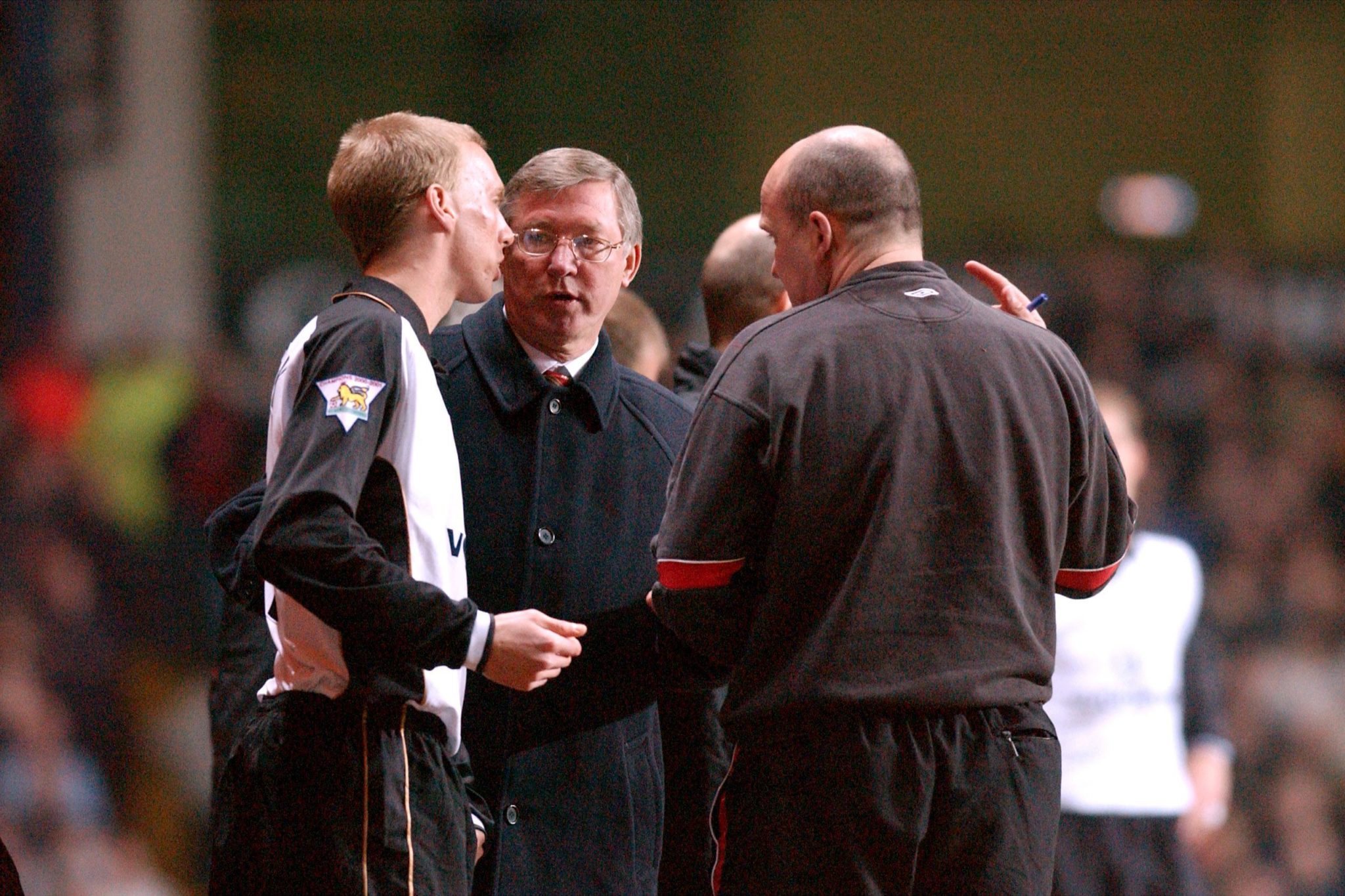 By and large, Chadwick's relationship with Keane was a positive one. Similarly, in Alex Ferguson he found a manager who responded warmly to the English midfielder's willingness to work.
"I think he liked everyone," reasoned Chadwick of the playing squad Ferguson had created in the early 2000s. "I wasn't always the most gifted of players but I would work as hard as I can and people appreciated that.
"At the end of the day I wasn't up to the standard but I think he respected that I was a hard-working young boy, but everyone was really."
Making sporadic appearances across four seasons for Manchester United, Chadwick did suffer the ignominy of being sent-off in a clash with Gerard Houllier's Liverpool.
"We were chasing the game," he recalled of a game that ultimately went in Liverpool's favour. "We were 1-0 down after a Danny Murphy free-kick.
"Somehow, I ended up being the last man with Vladimir Smicer and I pulled him down and got sent-off.
"I remember walking to the dressing-room absolutely scared as anything wondering what was going to be said to me after the game."
A testament to just how highly Ferguson thought of Chadwick's work ethic, perhaps, it wasn't too bad in the end.
"With the fear I had in mind," he explained, "it wasn't too bad in the end.
"[Roy Keane and Alex Ferguson] were two fantastic people [for me, though], and I wouldn't have a bad word to say about anyone at that club, to be honest."
Subscribe to Off The Ball's YouTube channel for more videos, like us on Facebook or follow us on Twitter for the latest sporting news and content.