Reports that Manchester United are set to sign Irish underage international Nathan Collins is news that would typically be welcomed by all Irish football fans.
It has been a long time since Ireland have had a player involved with one of the Premier League's top clubs at a senior level and the reports that Darren Fletcher has recommended to his former club that Collins is already good enough for the United first team has got a lot of people excited.
But moving from Stoke City, where the 18 year old defender appears to be breaking into the first team, to move to a top Premier League team is undoubtedly a risk, especially when it is a club that looks as unstable as Manchester United do right now.
Collins, who made his debut for Stoke City last month, is a product of the Cherry Orchard youth system and comes from a family with a large number of footballers amongst them, but also a precedent for not quite making it at the top-level of English football.
His father, Dave Collins, for example, was with Liverpool from 1988-1992 but left the club without making a senior appearance.
His uncle, Eamonn Collins, who is also his agent, played with Southampton and Portsmouth in the 1980s but made just a handful of senior appearances before dropping down the English leagues.
His family also has experience in the League of Ireland. His grandfather won an FAI Cup and his cousin, Josh Collins, currently plays with Premier Division side UCD.
Collins played twice more for Stoke prior to the end of the season and has a hoard of international experience having captained the Irish U17s at the European Championships last summer and appearing for the U19s four times too.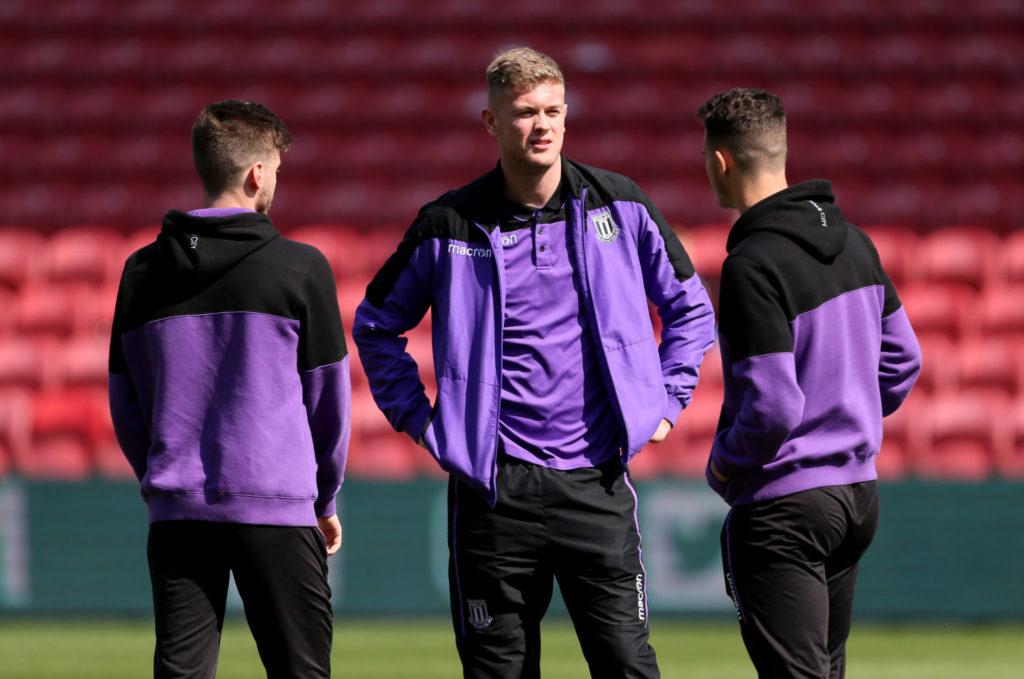 However, the potential transfer was discussed on Monday's OTB AM and Nathan Murphy posed the idea that it may be a risk for the young defender to go to Manchester United right now.
"If it happens for Nathan Collins it's incredible considering he's only played 3 or 4 games", Murphy posited.
"The obvious thing for any 18 year-old is to play as much football as you can at this stage. But if he goes to Manchester united and there is a change in management in 4 months, which easily could happen, are you left in limbo?"
Murphy also added though, that the opportunity to play for Manchester United is not one many could refuse.
"When it's Manchester United and they are going through a period of transition and they are looking to go down a different route in the transfer market. If they say: 'You will get opportunities. We are playing Europa league and you could play European football'. That is impossible for anyone to turn down."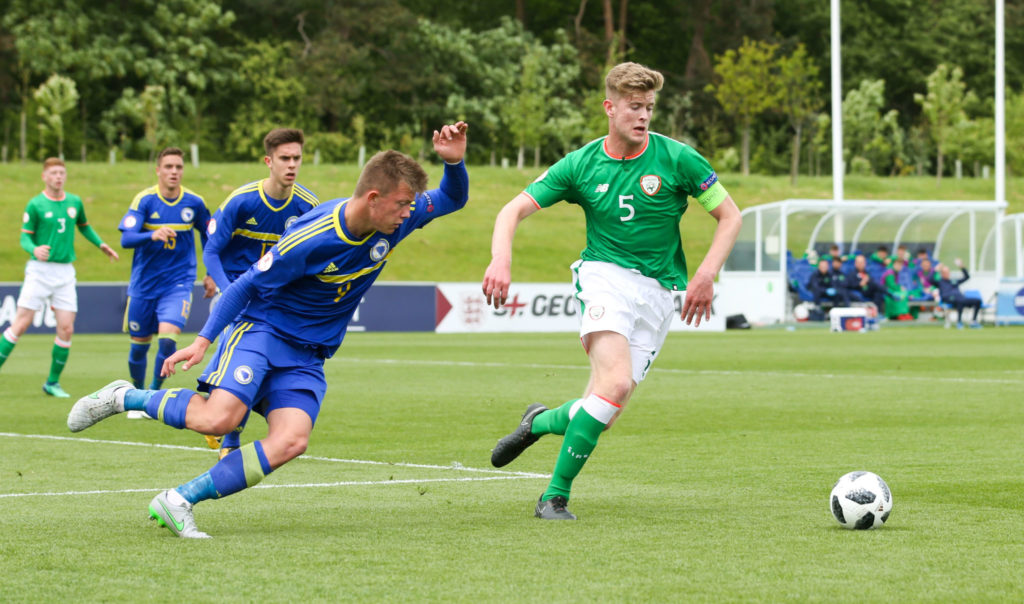 The new United transfer policy that has targeted young players such as Ryan Sessegnon, Daniel James and now Collins already this summer could easily be reversed if Solskjaer was to start the season as badly as he finished the last. 
That could leave the club in the position where they opt for a change in management mid-way through a season and require urgent reinforcements to salvage their bid to return to Champions League football.
Staying at Stoke City would be the safe option and he appears to be a part of manager Nathan Jones' plans as the club look to push on from their 16th place finish in the Championship this season.
Speaking after Collins' debut, Jones said: "He's been excellent in training and how he's done stuff and when he came on at Swansea he didn't look out of place in any way, shape or form. That's the confidence of the lad.
"There are certain things he still has to learn and do well, but the future is bright for the boy. He's only 17 [now 18] and that's wonderful for us. Age is not an issue."
Speaking on OTB AM, Murphy also raised that Collins could potentially sign for United and then immediately move back to the Championship on loan if it would ensure continued senior football appearances.
Whatever Collins decides, first team football will be the top priority and the opportunity to move to Manchester United is not one that typically arises for young Irish players.
With no disputed international allegiance at play, Irish fans will be hoping wherever he ends up Collins will be a player who can continue to impress.
Subscribe to Off The Ball's YouTube channel for more videos, like us on Facebook or follow us on Twitter for the latest sporting news and content.