Manchester United will improve under interim manager Ralf Rangnick, as evidenced by his first win on Sunday, according to Liverpool legend Mark Lawrenson.
Rangnick got his tenure as United manager off to a good start with a clean sheet victory at Old Trafford on Sunday. The 'Godfather of the Gegenpress' not only became the first German manager to win his first match in the Premier League, but he did so while also showing glimpses of the new style he hopes to bring to the club.
While his predecessor Ole Gunnar Solskjaer was more loose in terms of diection, Rangnick likes to have more control over his players.
Lawrenson believes this will help boost United into the top four by the end of the Premier League season.
Speaking on Monday's OTB AM, Lawrenson explained why he feels the Rangnick appointment is a good one.
"I think it is a really good appointment," Lawrenson said. "It was so obvious under Ole Gunnar Solskjaer that thy didn't have an identity, the way that they were playing.
"It was kind of just get out there and sort it out yourselves. Even at the highest level, which they are at, you need some direction, and I think [Rangnick] will give it to them.
"They sort of played a 4-2-2-2 yesterday, kept a clean sheet and won the game. That also helps Rangnick because then on the training ground players are more likely to listen when you are winning.
"I think it is a sensible appointment and I wouldn't be surprised if it gets extended."
While they were under Ole Gunnar Solskjaer, Lawrenson could hardly identify United's style of play. Now, after just one game under Rangnick, he believes he sees a system that will work.
"It just shows you that even today's players, they want direction," Lawrenson said. "The thing about football nowadays, especially in the Premier League, you can bring players in and show them what they have been doing in games.
"What is good, what is bad, all those kind of things. They send them DVDs to look at and everything. Nothing against Ole Gunnar Solskjaer, but he was, 'this the way I want to play'.
"It felt like it was Manchester United of old, where they just went out and played. Obviously they didn't because Fergie would play a 4-4-2 generally, but within that he had a lot of license.
"Nowadays players want to be told absolutely everything. Where they should be when they are attacking, where they should be when they are defending, all those things."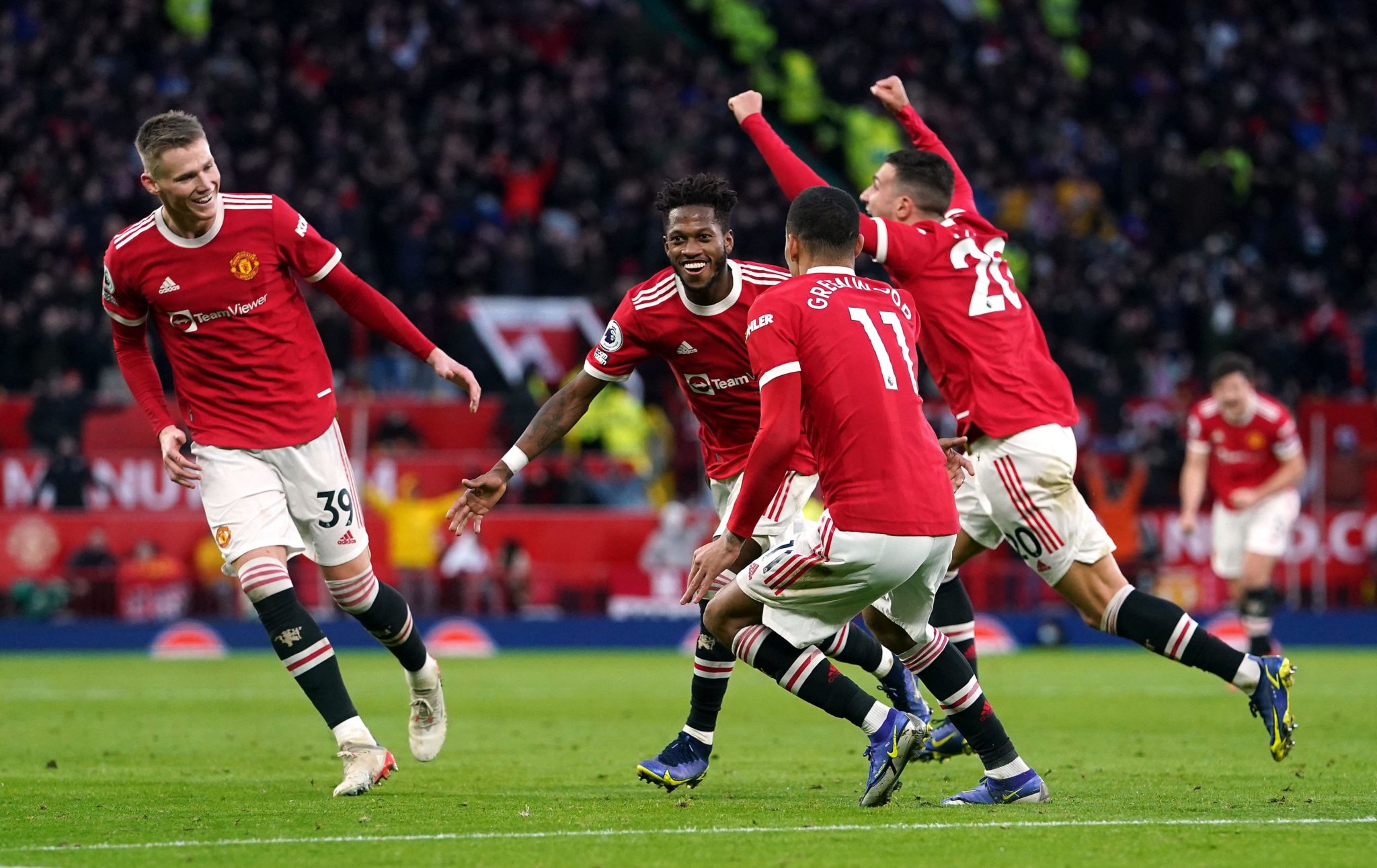 Fred will blossom under Rangnick
United beat Crystal Palace after a late Fred goal put them into the lead. While it may have come from an unusual source, Lawrenson believes that the victory will give both United and Fred himself a lot of confidence in their new manager.
"Straight away he will get the confidence," Lawrenson said. "I think they all will as a team. Obviously keeping a clean sheet is important.
"He is one, obviously, who needs channelling. He must look at Rangnick and think, 'yeah, you're the man for me'. So, it remains to be seen.
"It is only one game, and it is a good start. Especially the clean sheet because they have been so porous in games. But he has something to build on.
"I just think we will see a different Manchester United now. I'm pretty sure they will finish fourth, even at this stage before Christmas."
Download the brand new OffTheBall App in the Play Store & App Store right now! We've got you covered!
Subscribe to OffTheBall's YouTube channel for more videos, like us on Facebook or follow us on Twitter for the latest sporting news and content.