On a night where Manchester United's on-field weaknesses were brutally exposed by Manchester City, editor of United We Stand Andy Mitten considered where the club can realistically go next on Wednesday's OTB AM. 
"Well, it's not a good morning," a mournful Andy Mitten remarked from the outset, "but it is a morning and I woke up thinking, 'Did that really happen?'"
Beaten 3-1 by Pep Guardiola's side in the first leg of their EFL Cup semi-final, Mitten, much like Ole Gunnar Solskjaer in his post-match remarks, was astonished at how poorly United had played at points throughout Tuesday's match.
"I thought we were dreadful," he continued, "I thought Manchester United in the first half were appallingly bad and Manchester City were so far above their level.
"It was as surprising as United winning at City last month. Yes, things improved in the second half but City's record at Old Trafford is exceptionally good but as a United fan this feels awful, absolutely awful."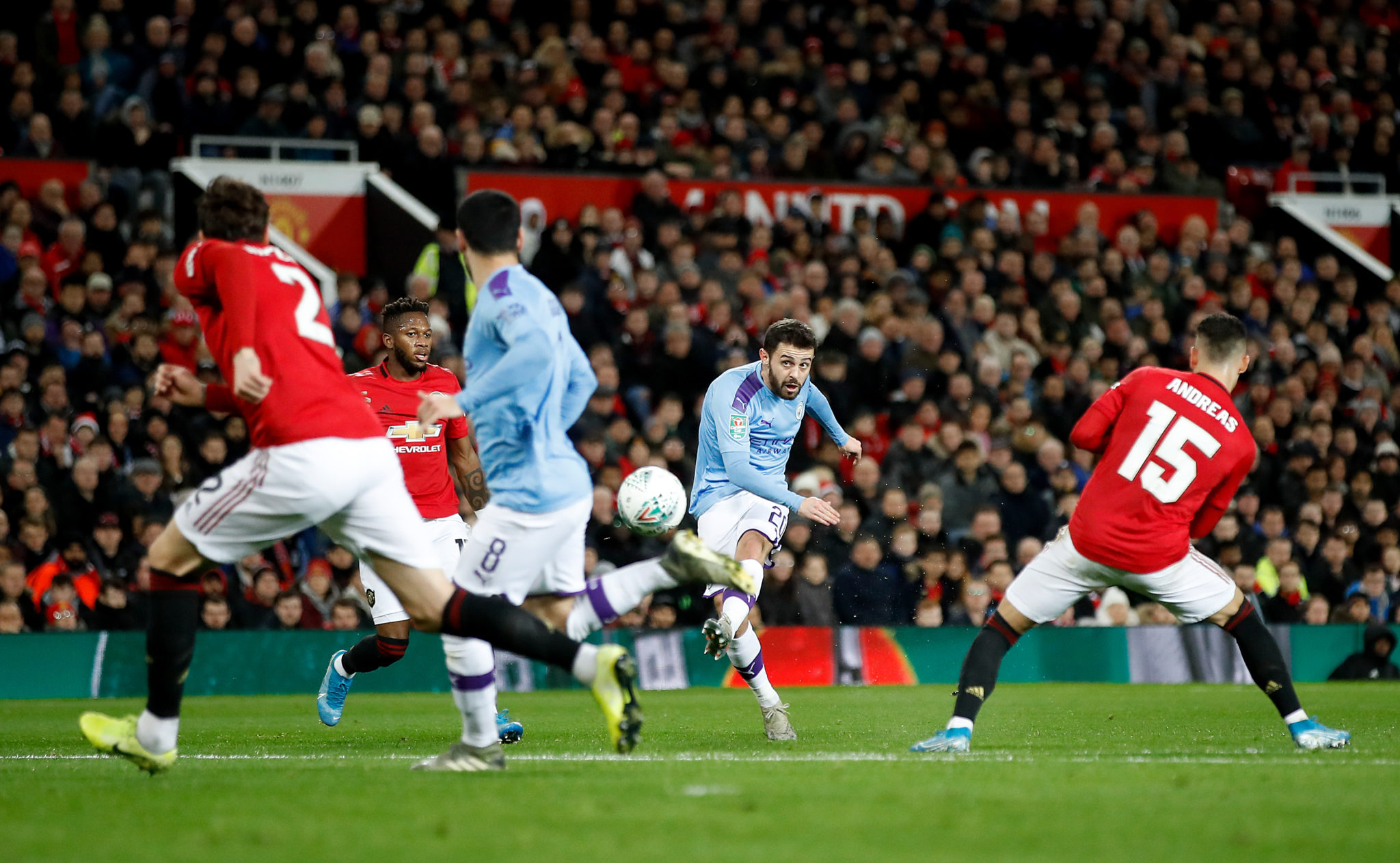 After a relatively productive December where United moved within five points of 4th in the Premier League table, the month of January has thus far proved more complicated for Solskjaer's side.
Beaten 2-0 by Arsenal on the opening day of 2020, a dour 0-0 draw with Wolves in the 3rd round of the FA Cup preceded Tuesday night's defeat to Manchester City.
With fans of the club growing increasingly weary as United's occasional bright sparks under Ole Gunnar Solskjaer fail to transform into anything consistent, Mitten, a consistent backer of the Norwegian, admitted that the hand of the club's hierarchy may be forced into a decision should United fail to emerge from their malaise.
"It's not good enough," he stressed, "it is not close to being good enough.
"I know the fans have been very patient and supportive of what Ole Gunnar Solskjaer is trying to do but there have to be minimum levels as well.
"[The support] is not unconditional and nor is this the fault of one single person; the owners are not popular and Ed Woodward must take some responsibility.
"The support [from fans] has been more than can be expected but when you get beaten like that, and it wasn't just a defeat by Manchester City, it was an annihilation in that first half.
"There has to be an improvement [and] this season cannot finish like last season finished where it just petered out into nothingness.
"I don't think they'd get away with that and the fans would turn on them."
Stressing the value of winning a trophy this season, while Manchester United will fancy their chances in both the FA Cup and Europa League, Mitten believes that there is little foundation for such hope given the team's inconsistent form.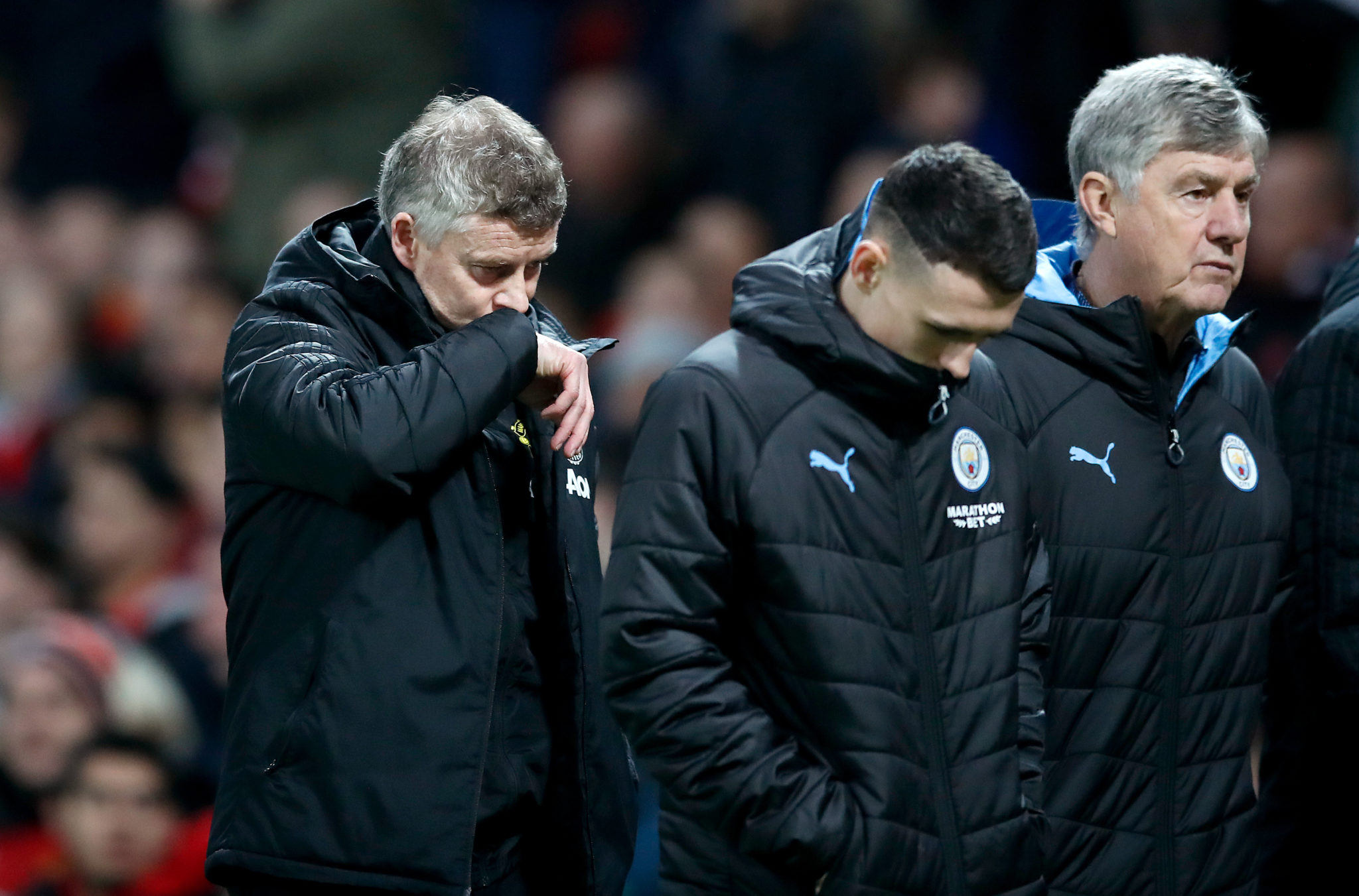 A backer of Ole Gunnar Solskjaer, despite the current aimlessness of the project Andy Mitten remains confident that United would be better served not committing to another managerial change at this point of their development.
"Who's going to come in and change it," he asked. "The next manager is going to come in and say exactly the same as the previous four managers: 'This isn't my squad, it is going to take time to rebuild.'
"David Moyes was doing that three weeks after arriving saying that there needed to be a serious rebuild here. At the time, I was thinking, 'Why?! They've just won the league.'
"But he probably had a point and Louis van Gaal said the same thing and fans will go along with the new manager getting rid of all the deadwood."
All good and well until the results fail to materialise, Mitten believes that Solskjaer will remain in place for the time being.
"I think that [Ed Woodward] would get that much stick after preaching patience that I don't think he will [sack him]," suggested Mitten of the club's CEO. "Also, the grass isn't always greener with other managers.
"I get the point that someone might come in and be a better manager and if Pep Guardiola took over tomorrow he would have greater tactical acumen, but United have gone down the route of the 'Fergie-clone' with Moyes.
"They've gone down the van Gaal route, a proven international winner. They've gone down the route of the guaranteed winner in Jose Mourinho.
"None of them have really worked. They've all had highlights, but they've all lost their job.
"Solskjaer might lose his job but it would seem like a big setback if they're bringing someone in to start the whole process again."
With the final few months of this season likely to determine Ole Gunnar Solskjaer's future at the club one way or another, Andy Mitten will content himself with the possibility that things may eventually improve.
"You can throw on top of all this that City are the Premier League champions and Liverpool are the European champions," he surmised, "it is an unholy mess for Manchester United.
"They will come right again, one day, but that day doesn't seem to be getting any closer."
Subscribe to Off The Ball's YouTube channel for more videos, like us on Facebook or follow us on Twitter for the latest sporting news and content.