Kevin Moran joined Off The Ball and gave us a better understanding of three managers that played major roles in his life: Alex Ferguson, Matt Busby and Kevin Heffernan.
Moran holds the unique claim of being the only player to have played county football for Dublin and played top-level soccer for Manchester United.
The role of three iconic managers and their similarities in his life provided an interesting context for conversation.
"Matt Busby was the figurehead. I knew Sir Matt and he was still very much the figurehead," Moran remembers of his first days at Manchester United.
"You would bump into him after training and he was the ultimate gentleman. Everything about him - his way, his manner - was just so gentlemanly.
"I always maintain that there was only one other person I would put in that category, who was the chief scout - Billy Behan - who brought me over to United. He and Sir Matt were two of a kind.
"They had a lovely, easy, gentlemanly way about them to make you feel at ease and feel welcome. That was what Sir Matt was able to do.
"When I was over there, I was still a nobody; a young Irish lad coming over. I think he always had more of an affinity with that Celtic condition, whether it be Scottish or Irish. A lot of his friends around Manchester were Irish."
Manchester United are not short of Scots that have made it to the very top of the tree, but Moran's experience with Ferguson was slightly different to that with Busby.
"I only had two years with Sir Alex, and they wouldn't have been the best two years of Sir Alex's career at Old Trafford either!
"That was more or less a bit of a tough time, but I always got on well with him and I would see him around afterwards, there was no animosity between the two of us.
"Even when I left, I had a conversation with him when he was letting me go and the reasons for it. We never had an issue there."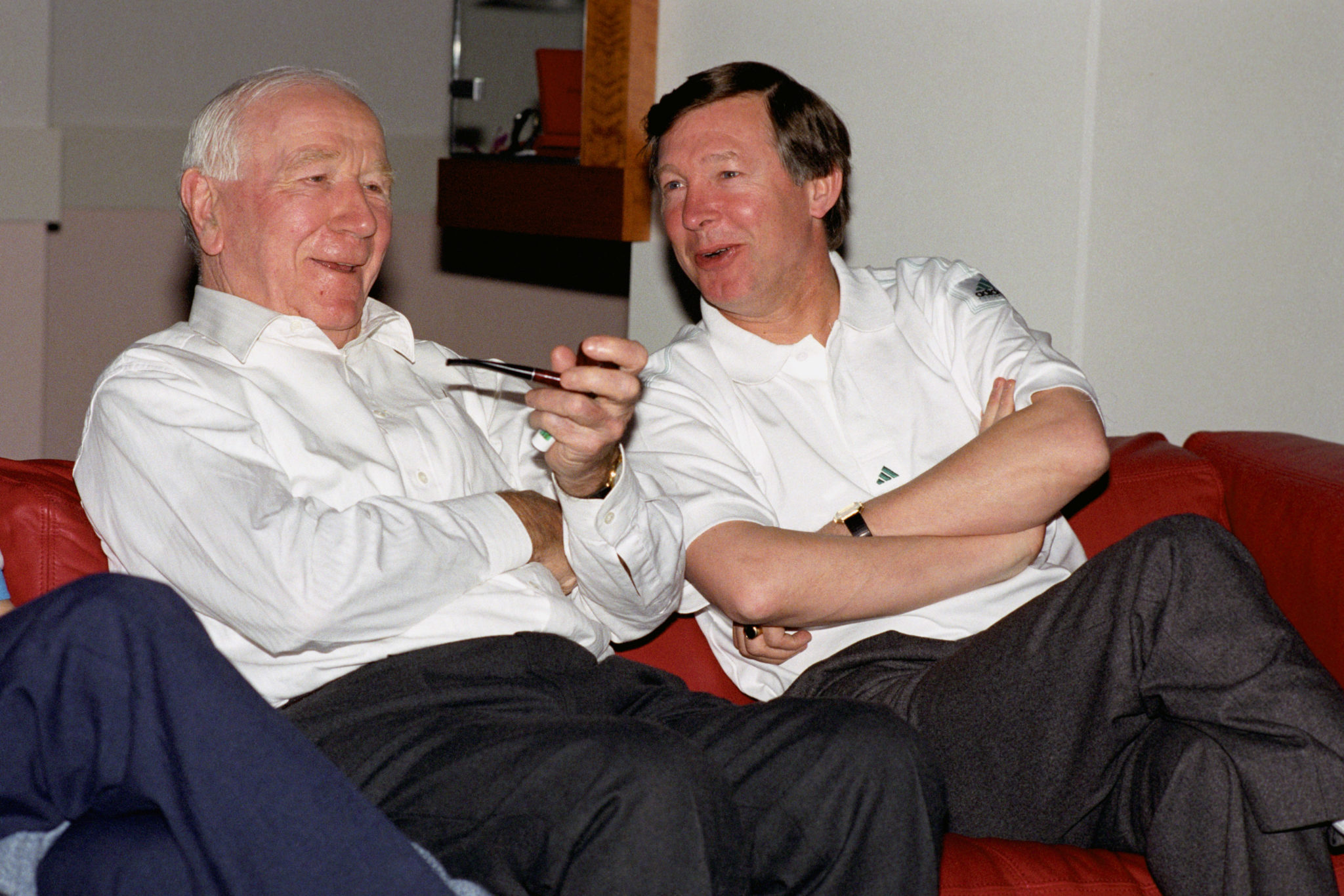 Did Moran think that Ferguson would make it, from a brief stint under his management?
"At the beginning, the one thing that he had was an absolutely amazing work-rate in terms of the work that he put into it.
"He would be there first thing in the morning and last thing at night, going to watch all sorts of games and players. He'd be everywhere. Working, working, working to get the team better and get it right.
"There must have been times when he thought 'Is this happening? Is this working?'
"I'd have to say that [when Moran was at the club] United were in a bit of a quandary, and there was talk of a takeover that probably worked in his favour. He was able to stay on that bit longer.
"But once that first trophy came, which was an FA Cup, it didn't stop after that, the momentum came and was able to make it better and better."
Matt Busby, Ferguson & Heffernan
Vincent's man Kevin Heffernan looked after Moran when he was on the Dublin panel and there were only fond memories.
"Kevin Heffernan was the first manager I had that I would really look up to, and I looked up to him a lot.
"I learned an awful lot from not just Kevin but from that whole Dublin setup, as I was a young kid coming in at 19 or 20 and there were these more experienced players in the setup.
"You realise in football that the guys above you have all the experience and you realise the importance of being able to listen and learn from them and someone like Kevin Heffernan."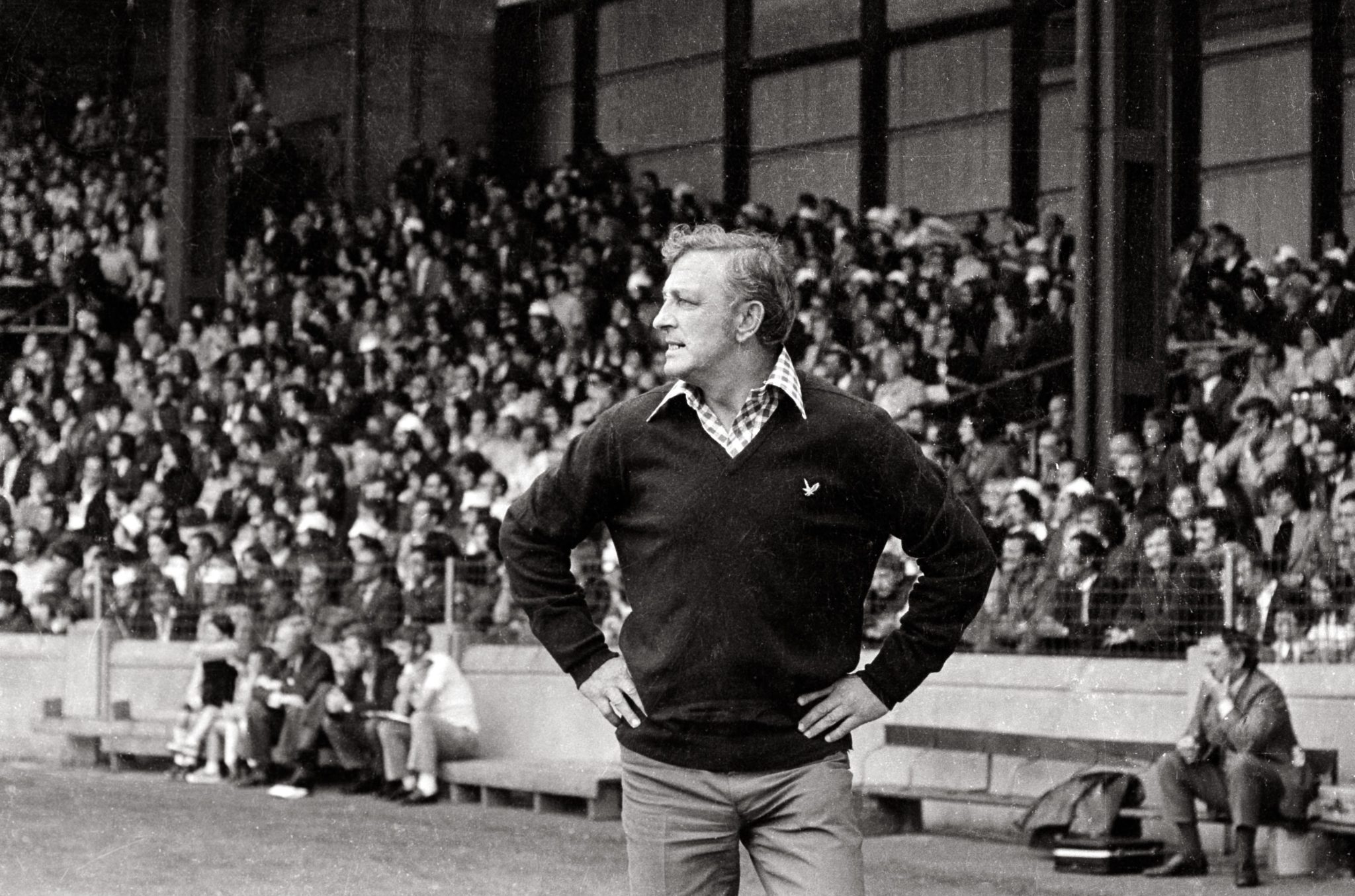 So do the three legendary sports figures have anything in common?
"There is one thing about them - they are all, at their core, winners. Winners.
"They have that want, desire, and drive for that winning mentality. That projects forward, which is what you want.
"They are very driven in the way they go about doing it because you cannot get the sort of results that they have got without being driven in that way.
"If they are driving at the top then it seeps down to the rest of the team."
Download the brand new OTB Sports App in the Play Store & App Store right now!
Subscribe to Off The Ball's YouTube channel for more videos, like us on Facebook or follow us on Twitter for the latest sporting news and content