A switch to an attacking midfielder role would extend Lionel Messi's career and could get Argentina to a World Cup final, according to Cobh Ramblers boss Shane Keegan.
In what is almost certainly his last World Cup for Argentina, Lionel Messi has shown an increasing lack of his former blistering pace.
While he is still one of the best players in world football, and undoubtedly one of the greatest players of all time, Messi's age is getting the better of him, meaning that he is no longer the threat up front that he has so often been.
Similar to Cristiano Ronaldo, who himself is suffering from a lost step or two, the Argentinian striker is adjusting to not being the quickest on the pitch anymore.
However, unlike his Portuguese counterpart, Messi has the ability to create and assist his teammates, according to Keegan.
Speaking on Football Saturday, the EUFA Pro License coach explained why he feels Messi should drop back permanently into an attacking midfield role.
"It is obvious to us all that Messi doesn't have the pace anymore," Keegan said. "But, what has Messi been for the last 15 years? He's either played at nine, or he's played at seven or 11.
"I just think Messi has so many years left in his legs as a 10. A 10 doesn't need pace. Just play him now in that little pocket behind the centre forward, surround him with pace and just let him pull the strings."
Keegan highlighted the differences between Ronaldo and Messi. He feels that the diminutive Paris Saint Germain forward has already proven himself to be a creative force and not just a finisher.
"That's the difference between Messi and Ronaldo," Keegan said. "They've both been in the top three finishers in the world for the last 10-15 years.
"The difference has been that throughout that whole period, Messi has also been in the top three assisters in football in my opinion.
"His eye for a pass is arguably even better than his ability to score a goal."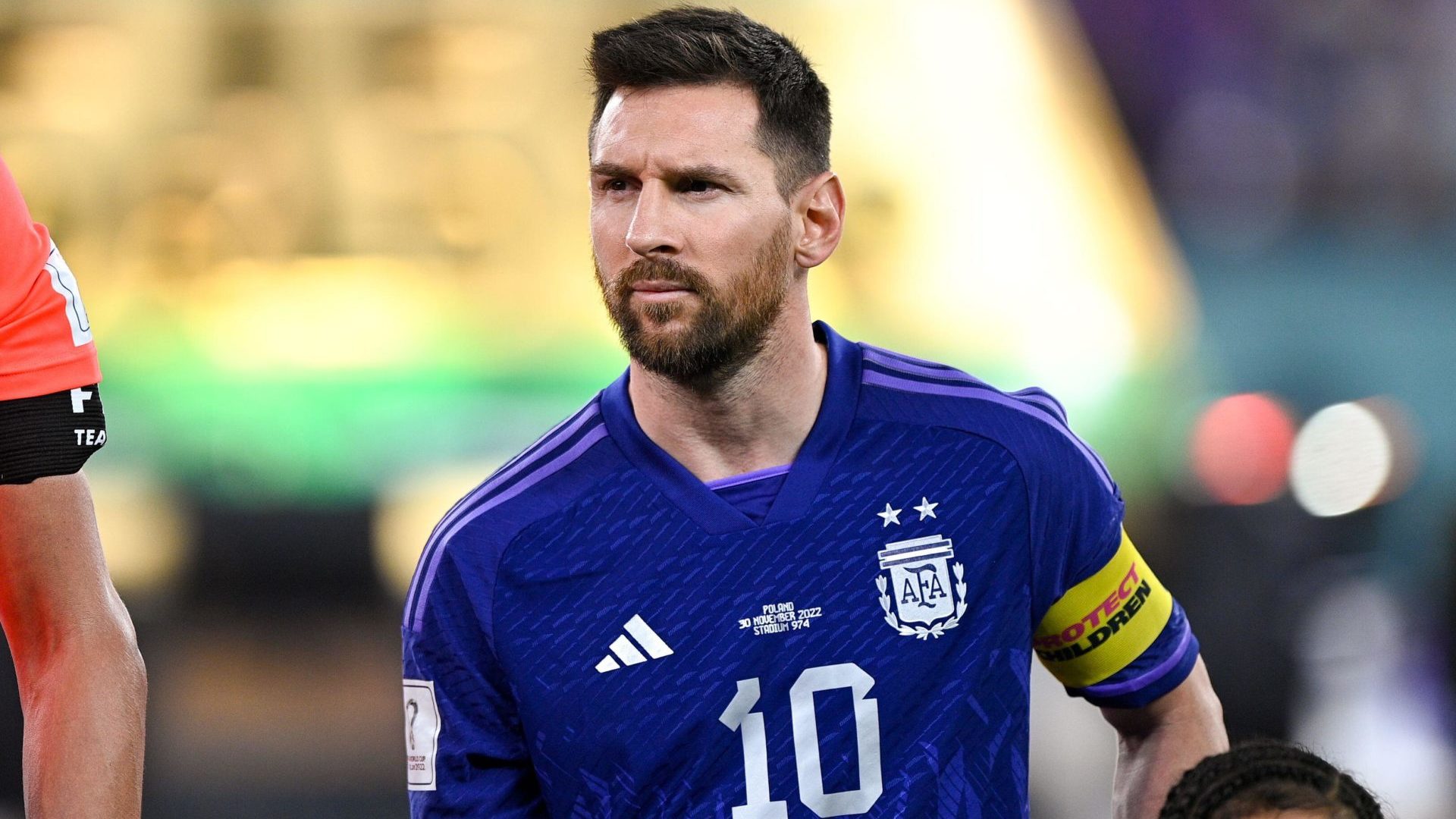 Argentina unlikely to make the final
Argentina take on Australia in the Round of 16 on Saturday night. While they are expected to get past the men from down under, Keegan believes that a final appearance for Messi might be a bridge too far.
"I don't think they will go the whole way," Keegan said. "If they run into Brazil in the semi-final I do think that could be the end of the road for them alright.
"The only way it's probably not the end of the world is if Messi has one of his top, top, top games. Now, that's not beyond the realm of possibility either.
"If Messi has a 10 out of 10 game, whatever team he's playing for probably wins that match. He is capable of, at his very best, beating any team in the world almost singlehandedly."
'I'M GOING TO RULE ARGENTINA OUT' | THE THREE TEAMS THAT CAN WIN THE WORLD CUP NOW
Football on Off The Ball brought to you by Sky. All the football you love in one place across Sky Sports, BT Sport & Premier Sports.
Download the brand new OffTheBall App in the Play Store & App Store right now! We've got you covered!
Subscribe to OffTheBall's YouTube channel for more videos, like us on Facebook or follow us on Twitter for the latest sporting news and content.