Barcelona's season so far has been riddled with controversy, the majority of which has centred around club president Josep Maria Bartomeu.
Bartomeu has so far come under fire for the sacking of former coach Ernesto Valverde in January, the hiring of a private company to monitor criticism of the board that apparently smeared players online, and also the handling of Barcelona's finances in the recent past.
With one year left of his reign at the club, elections are looming large.
Opposing candidate Victor Font could become the new man at the top in one years' time and he would be welcomed at the Camp Nou should he be able to lure Xavi back.
Following Valverde's sacking, Xavi was approached to take over ahead of Quique Setien but refused.
In recent years Barcelona have slipped under Bartomeu's tenure. The club has spent huge sums of money on players who have not made an impact in the first team.
They have collapsed in the European Cup against Liverpool and Roma, over the past two years, only managing to dominate La Liga due to the ridiculous drive of their elder statesmen.
This season their once iron-tight grasp on the league has eased.
The president has failed Lionel Messi and co, by not replenishing the squad adequately to the point where they could only field three outfield substitutes towards the end of the league campaign.
Famously quiet, Messi has spoken out on more occasions this season than at any other point of his career. He labelled the club "weak" after Barca lost 2-1 to Osasuna in their final league game at the Camp Nou.
"We need to be self-critical, starting with the players, but also across the entire club. We are Barcelona and we are obliged to win every game," the Argentine said.
It's easy to put two and two together and realise that Messi's comments were directed in part to the board, Bartomeu prime amongst them.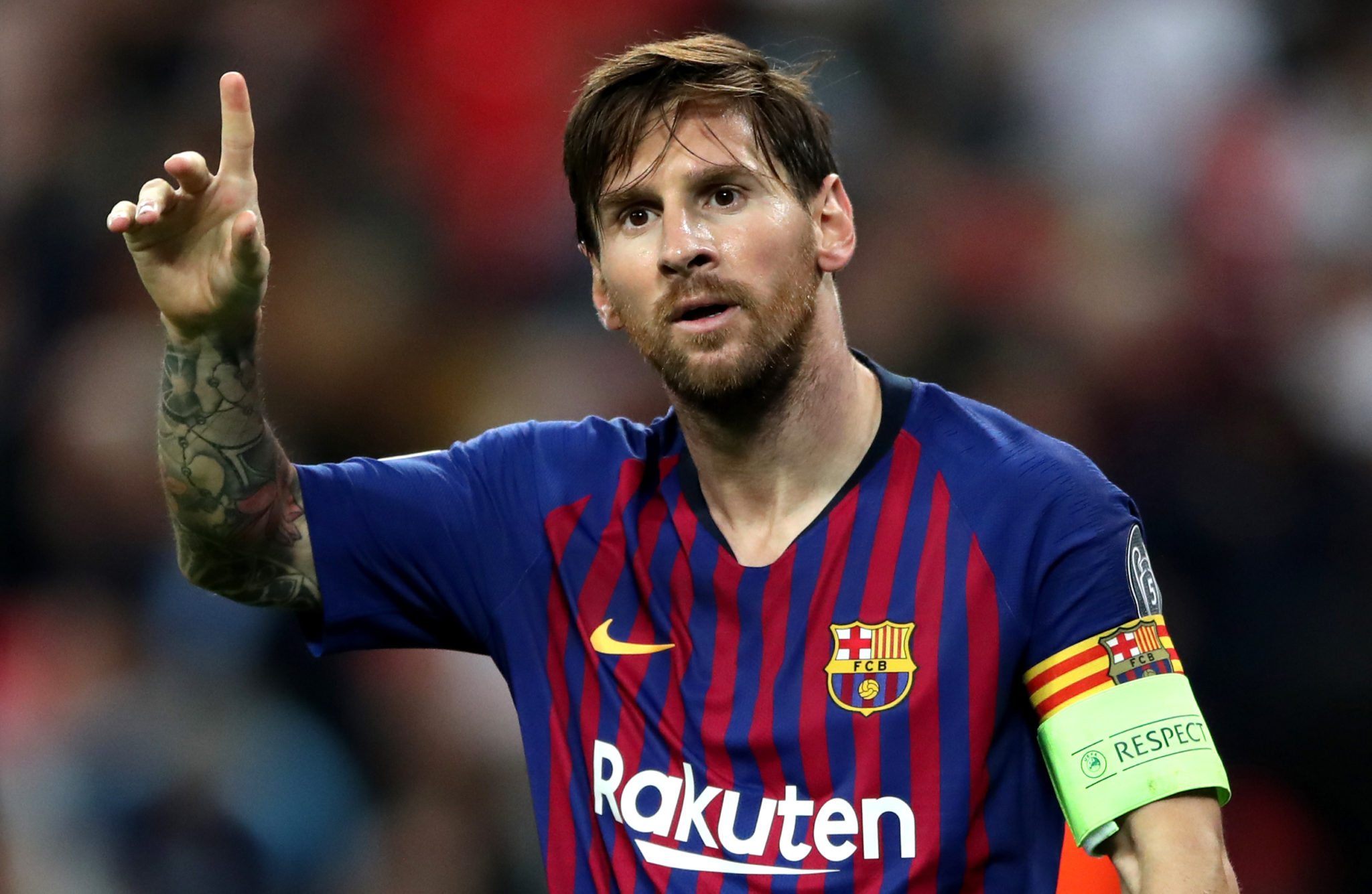 The presidents' influence at the club this year has not been positive, which makes it all the more baffling that he decided to do two wide-ranging interviews a week prior to the biggest game of Barcelona's season.
In conversation with Mundo Deportivo and SPORT Bartomeu touched on a host of issues including the likelihood of Neymar's return (very unlikely), the criticism from Messi (it wasn't directed at the board) and the lack of professionalism of Arthur who was unceremoniously dumped by Barcelona to make way for Miralem Pjanic.
Following his transfer to Juventus, Arthur decided against making himself available for Saturday's clash with Napoli, and this upset Bartomeu to the point where the club opened disciplinary proceedings against the Brazilian.
"He is a player who has a certain importance in the team and who could help us. But he did not return from the mini-vacations. It is an unacceptable act of indiscipline. And that is why we have opened a case against him because there is no argument to justify his absence," Bartomeu said.
It is up for debate as to the appropriateness of Arthur's decision, but can you honestly blame him?
He may well owe something to his team-mates but it is clear he owes nothing to a president who has been accused of pushing through his sale in order to balance the Barcelona books, before the financial year-end.
On that issue, Bartomeu confirmed that Neymar will not return to Barcelona this summer, nor will the Catalan side invest in Lautaro Martinez of Inter Milan whom Barca have reportedly been tracking for some time.
The club are putting this down to the effects of the coronavirus pandemic.
Let's be clear, that is a contributing factor to all clubs' financial constraints this year but the outlay at Barcelona in recent years has only accelerated their inability to compete in a restricted market.
They have spent €800 million on players since 2015, without one of those purchased having a significant impact on the first team, as pointed out by Dermot Corrigan of The Athletic.
The mega transfers of Phillipe Coutinho and Antoine Griezemann immediately spring to mind, and as much as Bartomeu wishes to highlight the signing of young talent to compliment the likes of Ansu Fati and Riqui Puig, in Messi's final years at the top, this doesn't quite cut it.
Nobody is advocating that Barca go and spend money that they very clearly do not have available.
Spending €200 million euros on any player regardless of their talent is obscene, however, I am struggling to see Bartomeu's motives for speaking out on the topic now beyond a continued attempt to insulate himself from criticism?
Either way, it is at best a distraction for the team ahead of their season-defining clash with Napoli, or at worst it destabilises an already precarious situation.
For Barca's sake, let us hope that Bartomeu's comments have not shifted focus away from the football, something that has been a problem all year long.
Having stated that Messi would certainly retire at the club, it is imperative that Barcelona do their best to build around him in the near future, something Bartomeu has failed to do for a long time.
At 33, Messi, while still as outstanding as ever, needs quality around him more than ever before.
If Barcelona are unable to provide just that they will have failed the greatest player in their history, and their prospects in the near future are bleaker than already thought.
Download the brand new OffTheBall App in the Play Store & App Store right now! We've got you covered!
Subscribe to OffTheBall's YouTube channel for more videos, like us on Facebook or follow us on Twitter for the latest sporting news and content.